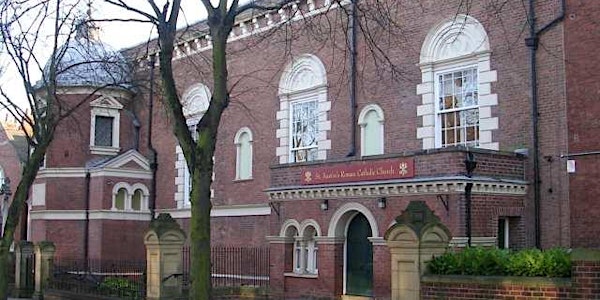 Holy Mass: St Austin's & English Martyrs Parish (ST AUSTINS)
Location
St Austin's and English Martyrs
6 Wentworth Terrace
Wakefield
WF1 3QN
United Kingdom
Join us for the celebration of Holy Mass at ST AUSTIN'S Catholic Church, Wakefield
About this event

St Austin's & English Martyrs is a parish serving within the Diocese of Leeds
Due to Covid 19 restrictions and to comply with government requirements for track and trace, all places at Mass have to be booked in advance by parishioners.
We would ask you to book only up to 14 days in advance and be aware that, after the first month, the schedule may change according to the determined needs. It would also help if you were able to make bookings at least 24 hours in advance so that we have time to make the seating arrangements. Many thanks for your help and understanding.
The system will also ask permission to share data with the parish, and so ensuring that data protection measures are maintained. The Diocese Data Privacy Policy can be viewed here
Before registering to attend Mass, please ensure:
• You do not have any symptoms associated with COVID-19 (e.g. fever, cough, sore throat, shortness of breath, sneezing/runny nose or loss of sense of smell)
• You do not have COVID-19 nor are you awaiting the results from being tested for COVID-19
• You have not been in contact with any known or suspected cases of COVID-19 in the past 14 days
• You have not returned, or been in contact with anyone else who has returned, from overseas in the past 14 days.
We very much look forward to seeing you once again at Holy Mass