Description
The Holywell STEW project will hold a community dinner/investment session on:
Date: Wednesday 19th February 2019
Time: 7.00pm
Venue: Holywell - DiverseCity Community Partnership, 10-12 Bishop Street, Derry/Londonderry, BT48 6PW
Tickets for the event are on sale now. This event is a great way for local people to support community activity. For a £10 investment attendees receive a lovely dinner and get the chance to invest in a local community initative.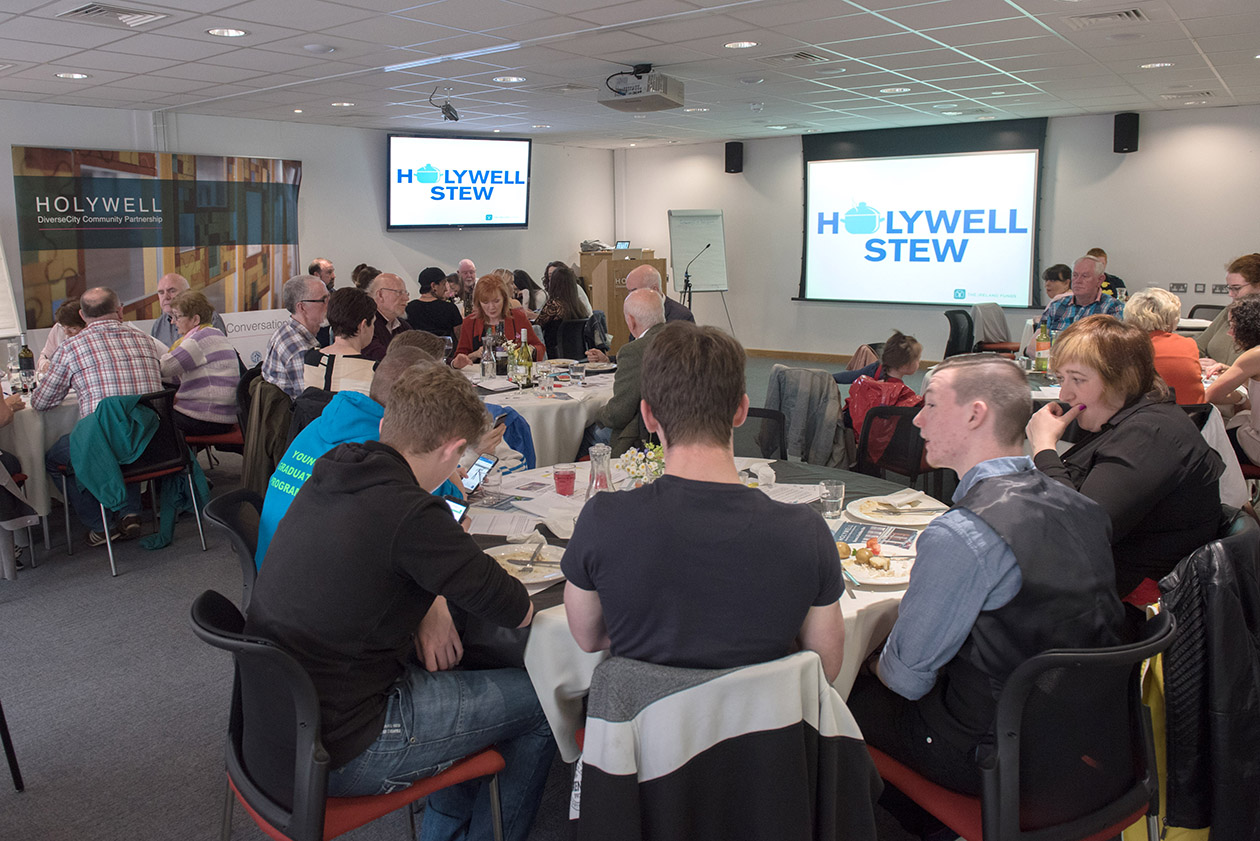 After hearing four 4-minute pitches those present vote, through a collaborative voting model, for the project that they want to receive the collective investment - the money gathered through ticket sales.
This is a great way to support local action and it is a great night out!
We hope that you can make it.