Description
Would you like to support community action in the city?


The Holywell STEW project is back starting with an event on Thursday 19th October at 7.00pm.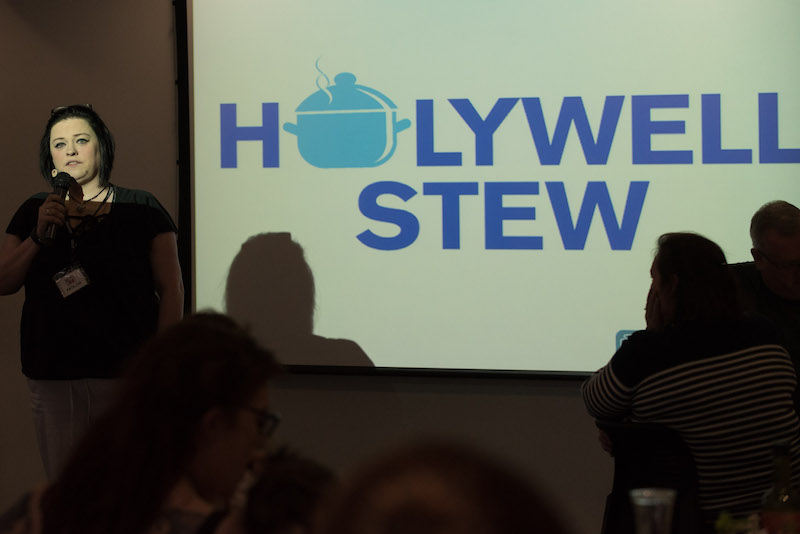 At this first event in the next phase of the project we'll hear from 4 community initiatives hoping to support the local community. We're delighted that this STEW event will be part of #FusionFest - the Social Innovation Festival being held in Derry/Londonderry and Belfast on 19th & 20th October.

This project is about local people helping each other. The available funds are the resources collected at the door.
At the session on 19th October we'll hear from:
Extern

AWARE

TrYou Group

Kippie CIC

We'd love to see you at the Holywell STEW community dinners. Tickets cost £10 each (which is used as the prize for the successful project) and spaces are limited.

Tickets can be purchased from the reception at HOLYWELL - DiverseCity Community Partnership building in Bishop Street or online through this site. Feel free to bring a bottle of refreshment of your choice.

The Holywell STEW events are held at our shared community building, HOLYWELL - DiverseCity Community Partnership, 8-14 Bishop Street. We look forward to welcoming you!

www.holywellstew.com

www.holywellevents.com

www.facebook.com/HolywellTrust

www.twitter.com/HolywellT

The Holywell STEW project is supported through The Ireland Funds.