Description


MY STORY - YOUR FUTURE - REDEFINED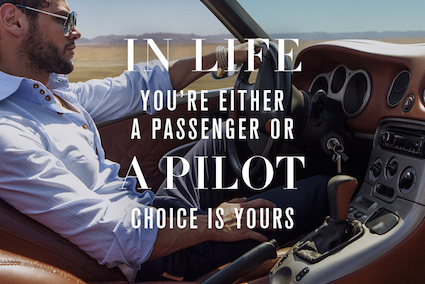 My business partner and I started off wondering how true is it that others are making a living online as an internet marketer, and getting wealthy by making tens, hundreds of thousands or even millions of dollars.

I guess you would be skeptical too, if you have gone through life working very hard, at the expense of time, to pay for your housing or car loans, or create a retirement income for the next 20-30 years.

Early last year, I quitted my nine-to-five job to search for a life that I can truly call my own - finding my passion in writing, connecting with people around the world - and stilll..generating an income. I found them all in the Digital Economy.
So when I chanced upon an opportunity to attend an Internet marketing masterclass in last June, I grabbed it. Amazingly, I came face to face with a proven system of digital marketing that could start anyone with no business and IT knowledge onto the pathway to become a successful internet entrepreneur.
The rest was history. I roped in my friend, a veteran of 20 years in sales to explore the 3-day Home Business Summit that came right after this masterclass.
To our surprise.....we got to know from internet millionaires upclose - the inside scoop of top internet marketing secrets in lead generation and conversion; we learnt how to automate our business 24/7 to run like an ATM; and nail the proven strategies for effective, long-term customer engagement.
And all these....gave us the gush of confidence to start our company last December.
Thanks to support from our coaches, mentors and a wealth of learning resources, we were able to conduct hands-on practice from Day One; avoided all the unnecessary costly mistakes that most beginners made; and miraculously shortened our learning curve. Within four months, we scored a FIVE-FIGURE COMMISSION… and now we are confidently aiming at a SIX-FIGURE COMMISSION by end 2018.
DISCOVER OUR FORMULA FOR SUCCESS by watching this video prepared specially for you:
https://tinyurl.com/HomeBusinessSummitVideo
Register for the Home Business Summit in Singapore from 20 to 22 April 2018 via this link: https://tinyurl.com/HBSSingapore. For every sign-up, we will present a professionally produced video branding package, FOR FREE!

So join us to bring the passion of living back into your life!
All The Best,

Suzanne Loh
Founder, Anolbe Pte Ltd
anolbe.sg@gmail.com
www.anolbe.com
P/s: Payment to be made not via Eventbrite, but via https://tinyurl.com/HBSSingapore