Our program is designed to provide you with the skills and knowledge you need to be confident in your ability to take care of patients.
About this event
Have You Thought About Being A Certified Care Giver as a Home Care Attendant?
- Get Job Placement
- Earn Upto N80,000 monthly
- Certificate is valid to work Anywhere In the World
The May Batch Home Care Attendant Training Registration is ongoing right now.
Training Starts : May 24 - June 5
Time : 9am - 4pm
Wait No More, register now on mymedicalbank.com/training
Call : 07059977225 or 08027590165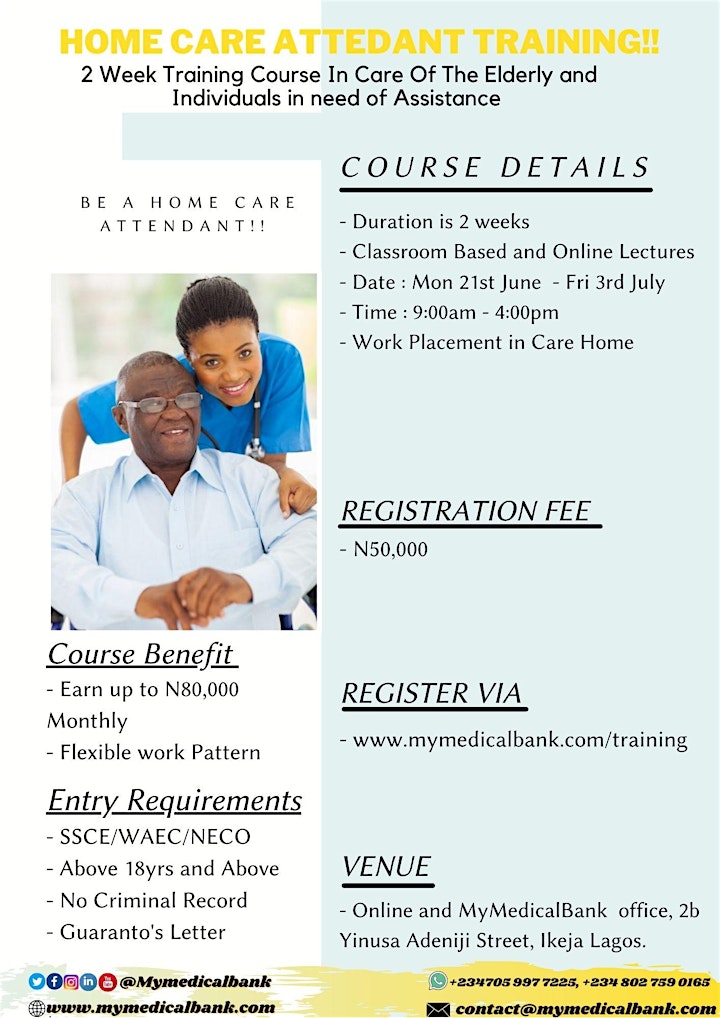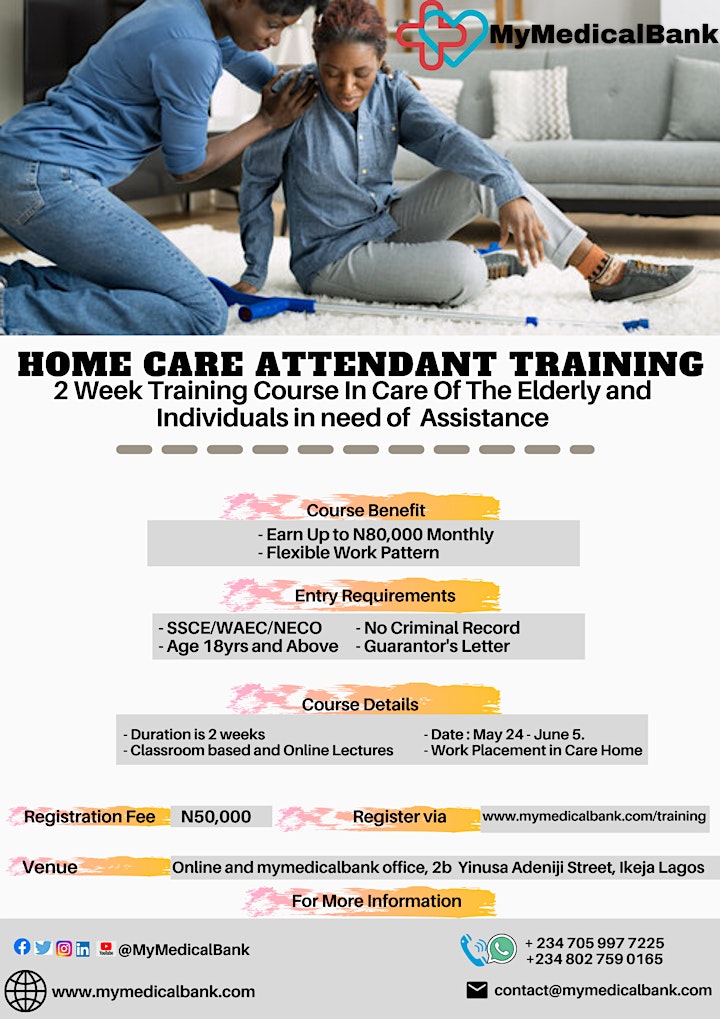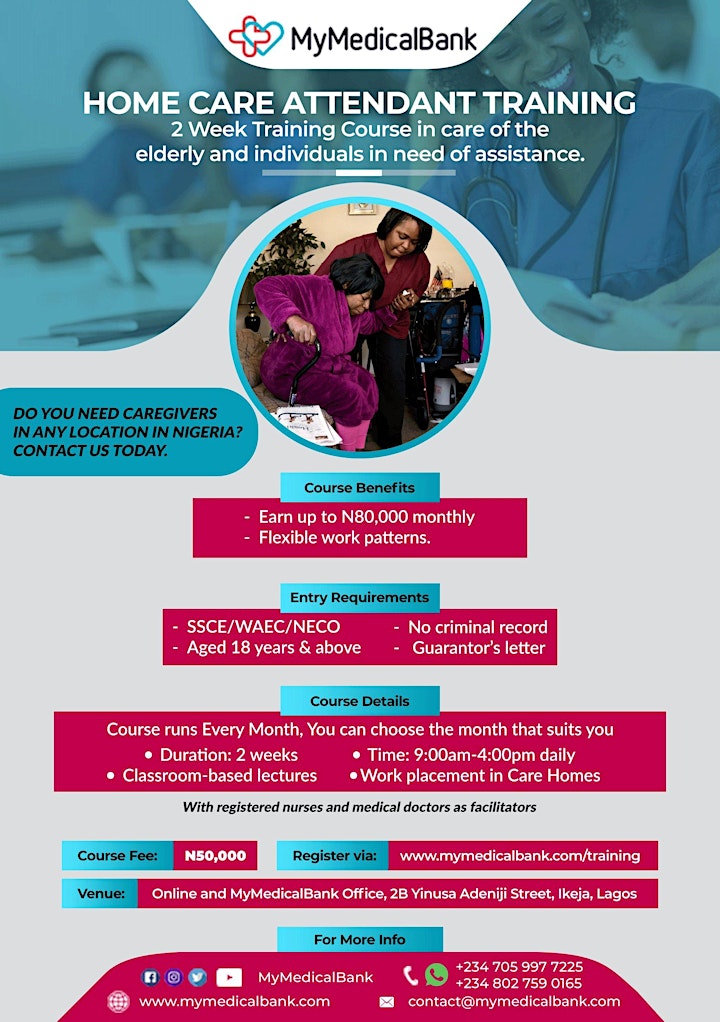 Organiser of HOME CARE ATTENDANT TRAINING