A semi structured family session aimed at Home Ed children, seven years old and up and their younger siblings. Details and prices below.
About this event
Half termly blocks of sessions; building on previous weeks learning and discovery.
We are changing this to a "drop-off" session this term. If it works, we will continue in this way. Parents may stay if they feel that they, or their children would prefer this. (Children attending without a parent or carer must be able to go to the toilet on their own outdoors.)
Children are free to choose from our planned and structured activities and can participate at will or not during sessions. However we ask that you book and attend all six sessions for the half term to gain maximum impact and value from Forest School.
(Please note the alterations to bookings and special offers due to Covid 19 at the bottom of description)
Typical activities include den building, games, natural craft activities, use of hand tools and fire lighting.
Through these carefully planned activities children grow in confidence, and develop resilience and self-reliance.
There is ample time for free play and socialising safely at a distance.
All steps are taken to ensure your family's safety and measures are in place to accommodate social distancing and extra sanitation.
Please bring warm and waterproof clothing and a drink of water and your own snack if needed, as this is not supplied at the moment.
We have adjusted our sessions to be socially distanced and comply with Covid 19 prevention guidelines to keep you safe.
Our forest school sessions build on the previous weeks learning. So it is best for a child to attend all six sessions.
The activities at these sessions are socially geared more towards over 7 year olds. That is not to say that under sevens won't have fun. There is plenty for them to do and of course all activities can be accommodated to their needs. The ticket price is per child, for all children over the age of 2yrs old. Children not yet 3 years old are free, but they must be accompanied by a sibling who is 7years old, or thereabouts. Alternatively, you can bring them to our parent and toddler session.
Normally we request that you book the whole half term in advance, however, due to the uncertainty Lockdown restrictions, we are currently accepting bookings on a single session basis. Therefore you are not required to book the entire half term of six sessions.
If in the event we are not able to operate due to government restrictions on educational establishments, we will postpone the sessions you have booked and you will be able to attend at a later date.
In the event that you test positive for Covid 19 and are required to isolate, you can postpone your session to a future date.
Please note: if you book the rest of the half term or term in advance, you will receive a 10% discount, use code; "booked term" at checkout and don't forget when your child has collected 5 stickers from sessions, they get their next session free!
We also operate a sibling discount for families with more than one child. Use booking code; "sibling 10" for a 10% discount for booking your second child. Subsequent children can be booked with a 20% discount after booking your first and second child. Use code; "sibling 20".
"Like" and "Follow" our facebook page to see our latest news and exclusive offers.
Please note when travelling to Warleigh Point woodland nature reserve; drive as far as you can go along Station Road to the Old Station House. It is just over a mile from Tamerton Foliot and takes roughly 45 mins to walk. Park your car on the side of the road near to the entrance.(Do not try to google this address as it will give you a different location. Please use an OS map or even google maps, as in the one on DWT website and included here. Sat nav may take you to Ernesettle, on the other side of Tamerton Lake!), if you are unsure of directions, please contact us before the day of your session, or why not go to Warleigh Point one weekend beforehand to take a walk, explore and admire the beautiful scenery.
Here is an idea of what you can expect to do.
Please be aware that this may change at any time.
week 1. Get comfy and get to know the woods: Make seed bombs and sit mats and go on a Scavenger hunt.
Week 2. Get in tune with your surroundings: Explore animal trails and their homes, learn to listen and watch out for animals. Make an animal mask or have your face painted.
Week 3. Get creative: Make flower and mud art. Make plaster casts. Follow and lay a trail and learn some tracking signs.
Week 4. More creations; making and following patterns and using your brain: Make a beautiful and unique "Tataki Zome" wall hanging picture to take home (the Japanese art of flower and leaf pounding). Try our rope course trail. Play Woodland Bingo.
Week 5. Looking at plants and how they grow: Make a friendly "Grass Head Pet" to keep. Create a Journey Stick or Forest Bracelet on your walk. Have a go at leaf and bark rubbings and learn the names of some trees.
Week 6: Lets celebrate!: Come on a treasure hunt with us- what will you find? We might have a fire. Make a "Bug Home" to put in your garden, or make a mobile to swing and rattle in the wind.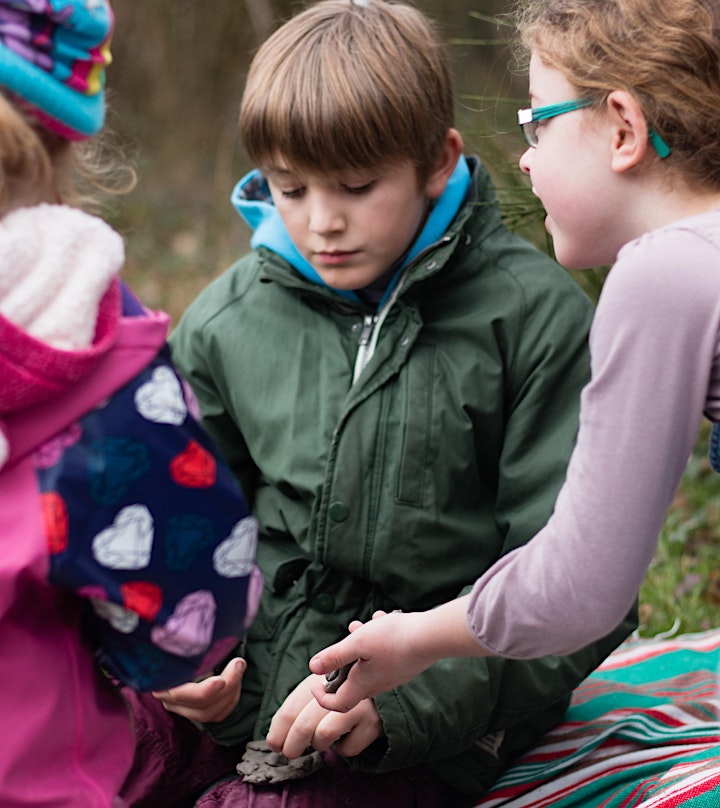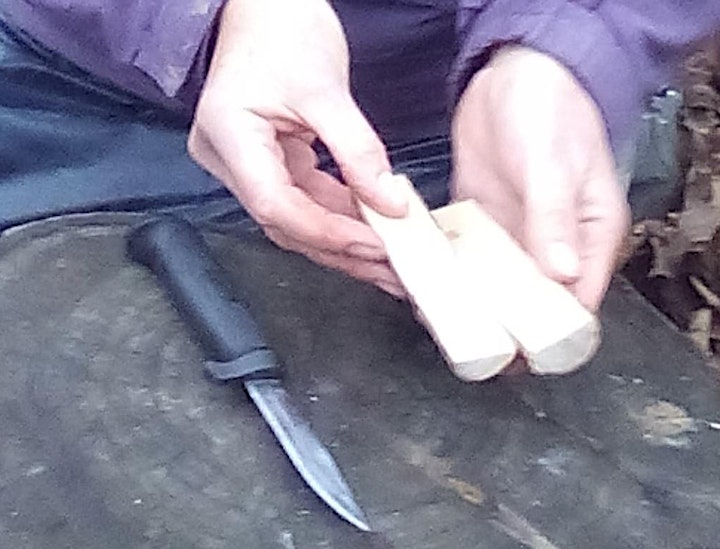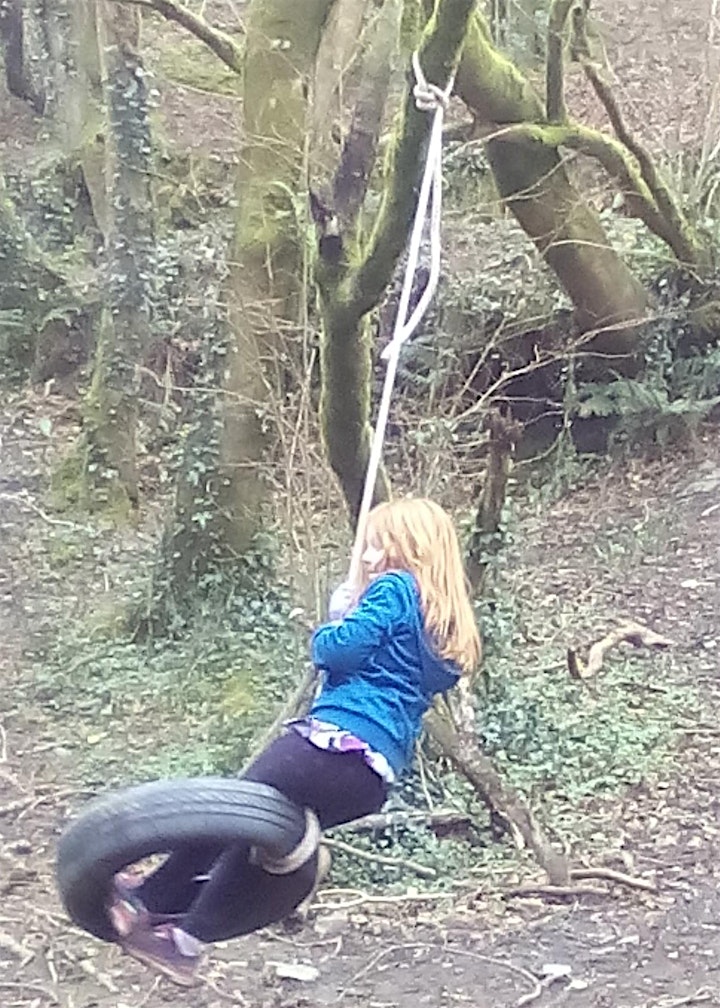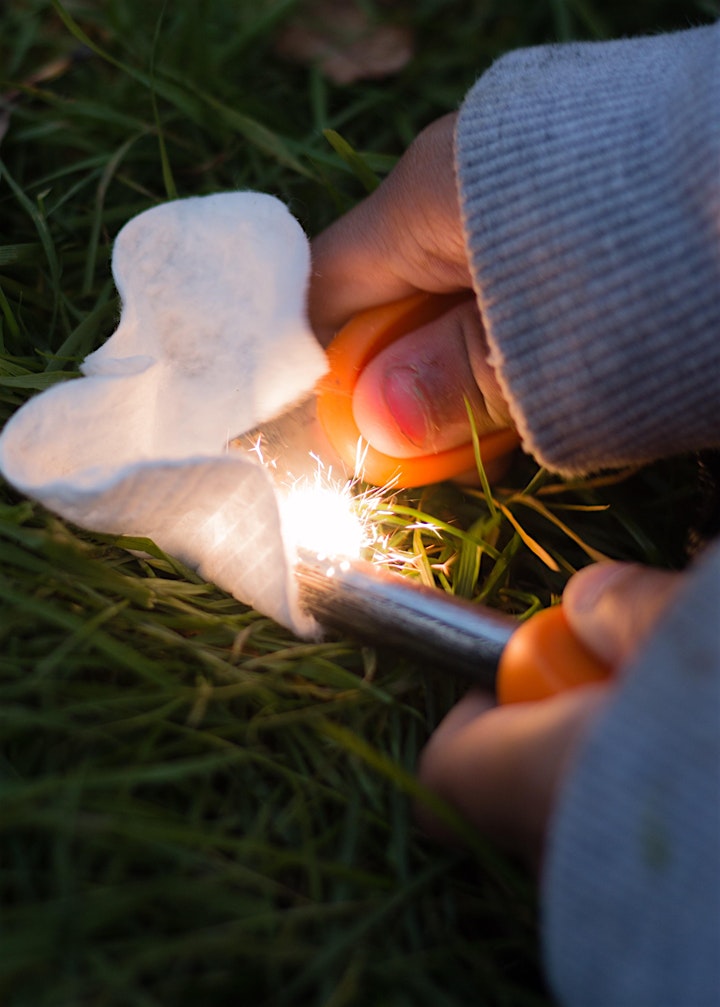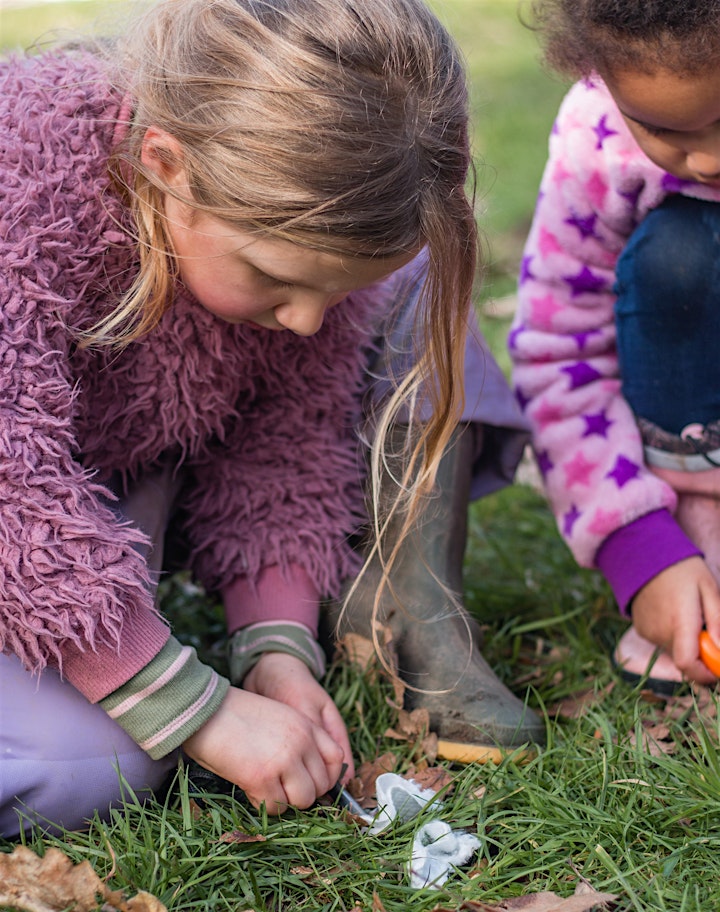 Organiser of Home Ed Forest School
Knot Backwoods is the forward thinking forest school. 
A Social Enterprise with the goal of enabling all children to benefit from and enjoy learning through play, outdoors in a woodland at their own pace.. This can be such a life changing experience for children and is well known to help and support SEND and mental health issues.
All profits are re-invested in the business and are used to support our bursary scheme for subsidised places.
We are passionate about our work and passionate about the environment and being outdoors.