A crucial discussion on digital inclusion, homelessness and participation- and how the pandemic has shown us what we must do better.
About this event
The Covid-19 pandemic has exacerbated existing social and economic inequalities. During the lockdown, many public services and charities had to close their physical doors and shift some of their services online. But the shift online has highlighted the digital divide, with those who don't have digital literacy or access to technology being further isolated from essential services.
In order to try and tackle digital isolation, businesses and schools have distributed devices such as laptops and free mobile data/Wi-Fi.
This is positive in encouraging wider participation, getting those online who otherwise wouldn't be. These devices are vital in our ever growing digital by default world.
Join Atif Choudhury (CEO and Co-founder, Diversity and Ability), Greg Headley (Partnerships Manager, Homeless Link) and Nahid Behzadi (Curriculum Coordinator, Crisis) for a roundtable discussion on the lessons we can, and must, learn from COVID-19.
This is an interactive, open conversation with breakout sessions for deeper dives into discussion points. It is the first in a series of roundtables on homelessness and digital inclusion.
About the speakers
Atif Choudhury
Atif Choudhury is an award-winning social entrepreneur, with a background in economic justice and disability inclusion projects. Focusing on the inclusion of marginalised communities, Atif has worked on high profile social development projects across the world. He is the co-founder and CEO of Diversity and Ability and Zaytoun CiC (the World's first Fairtrade Palestinian olive oil cooperative), as well as a trustee for Disability Rights UK.
After piloting a highly successful project with the homeless charity Crisis to enable learners to use assistive technology and other tools to empower their independent lives. Crisis have continued this work for four years with increasingly positive results – see D&A's blog on Digital Inclusion and Homelessness and Crisis' Testimonial on D&A's page.
Greg Headley
Greg is one of Homeless Link's Partnership Manager's working across London and the South East; he has worked and volunteered in the homelessness sector since 2002 in Edinburgh, London and Brighton. He is passionate about partnership working; involving the whole community in developing our understanding of the causes of homelessness and working together to bring about permanent change.
Nahid Behzadi
Nahid is the Learning Manager at Crisis Skylight London. She has worked in the homelessness sector for more than a decade. As someone with lived experience of homelessness she has a profound knowledge of the issues and barriers faced by homeless people.. Nahid firmly believes that homelessness can be prevented. She is passionate about the empowerment of her clients through their accessing of assistive technology; developing independent learning skills with the aim of becoming independent learners.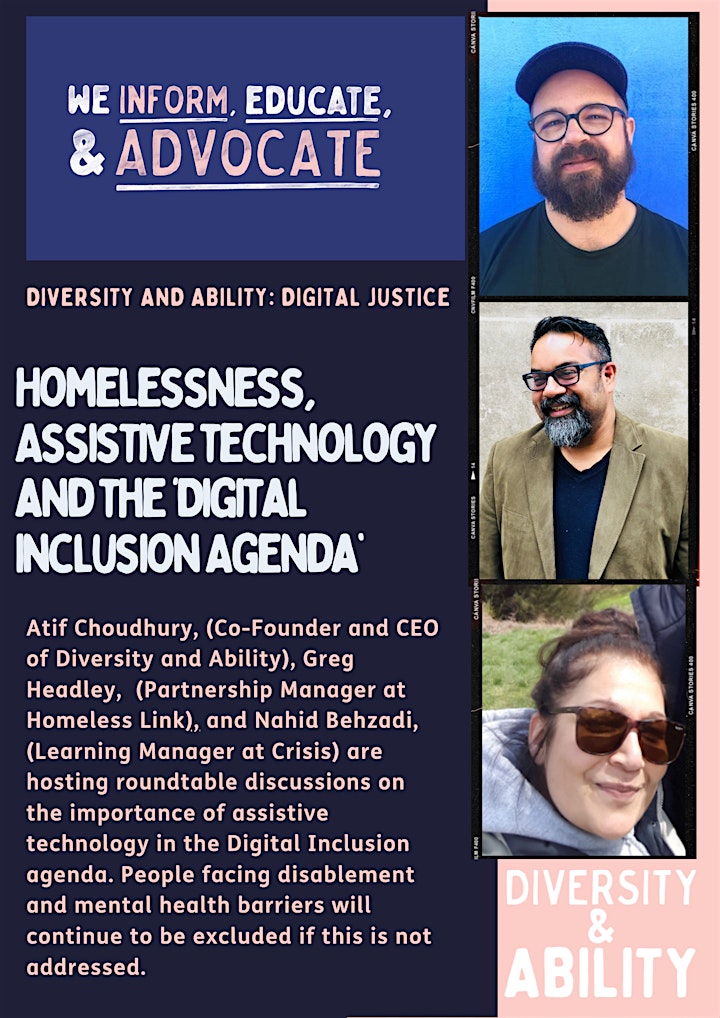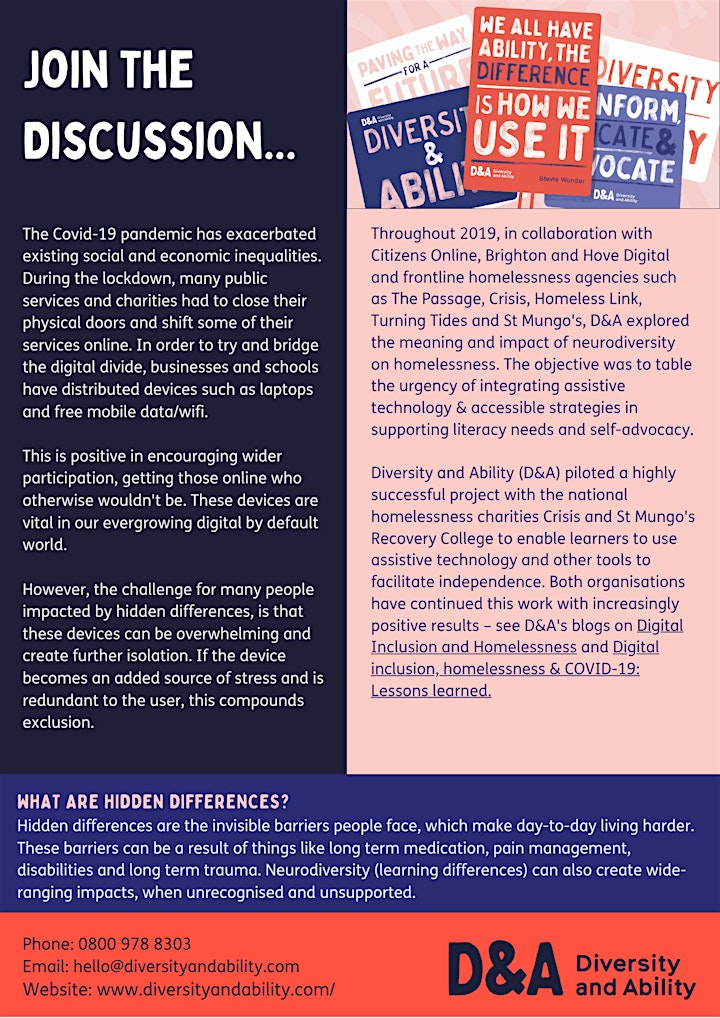 Organiser of Homelessness and Digital Inclusion: Lessons Learned from COVID-19