Homies on the day of judgement (Luton)
About this Event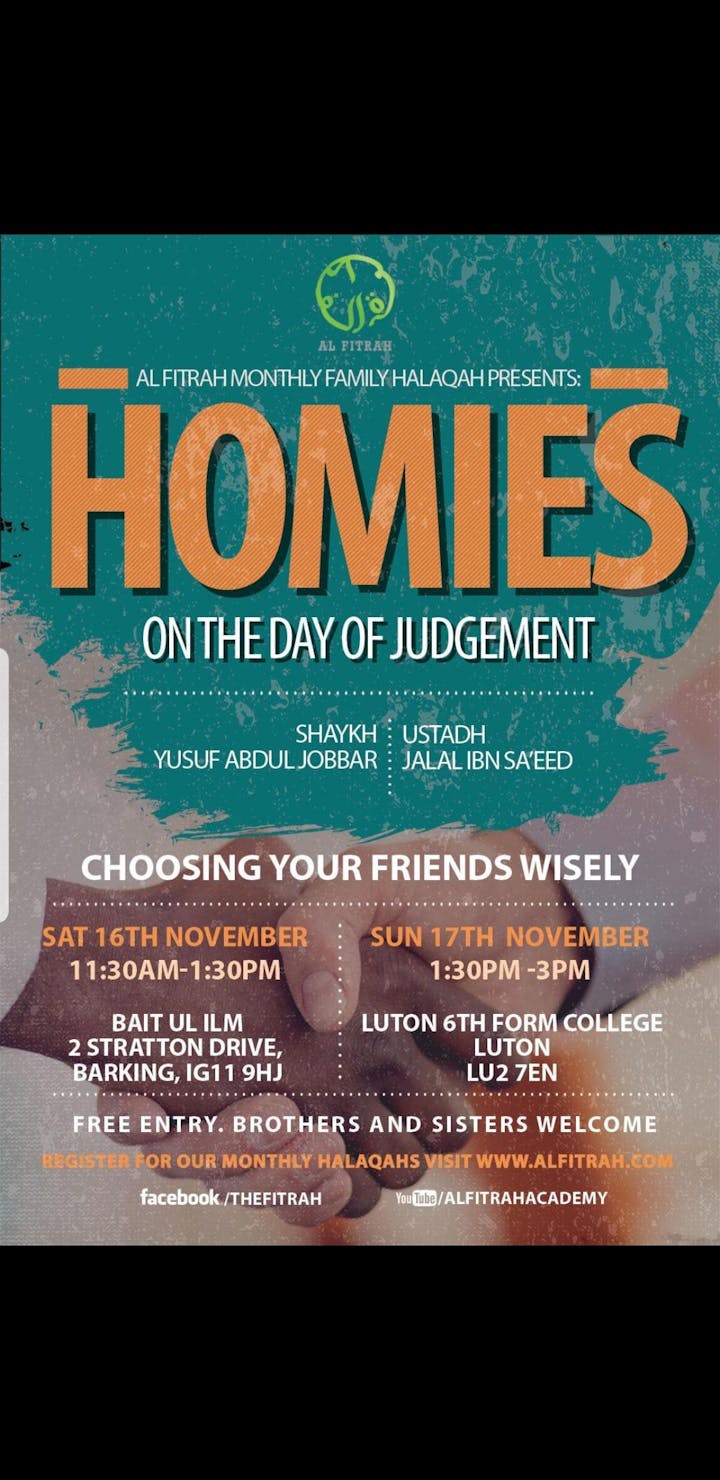 Al Fitrah Monthly Circles brings you...
Topic: Homies on the day of judgement -
We will be raised on the day of judgment with the ones we spent our time with , this Halaqah will cover the importance of good companionship.
Brothers and sisters welcome. This is a family event so we encourage you to bring family to this informal meet up.
light refreshments will be provided