Honour in Theatre: Do Awards Matter?
Description
From ballet stars Margot Fonteyn and Rudolph Nureyev, to Ian McKellan and The Beatles, Michael Peto's powerful black and white photographs provide a dramatic portrait of cultural life and social change during 1950s and 60s Britain.
Special Event

Jacqueline Z. Davis, Executive Director, New York Public Library for Performing Arts at Lincoln Centre and Tony Awards® voter, is joined by Julian Bird, Executive Producer, Olivier Awards and Chief Executive, Society of London Theatre, for a discussion inspired by Peto's photographs on recognising outstanding talent on Boradway and across the UK.
Thursday 14 August 13:00 - 14:00
Creative Scotland, Waverley Gate 2-4 Waterloo Place, Edinburgh EH1 3EG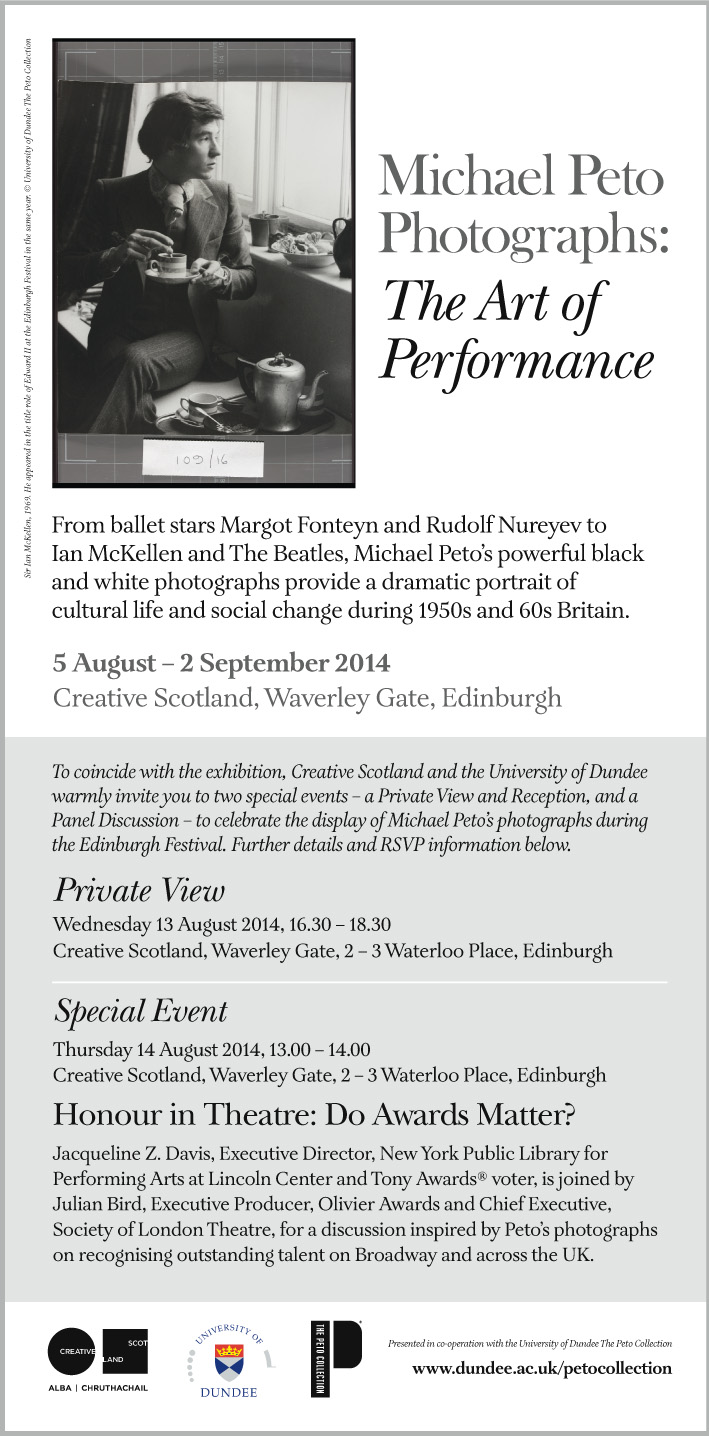 Organiser of Honour in Theatre: Do Awards Matter?