Description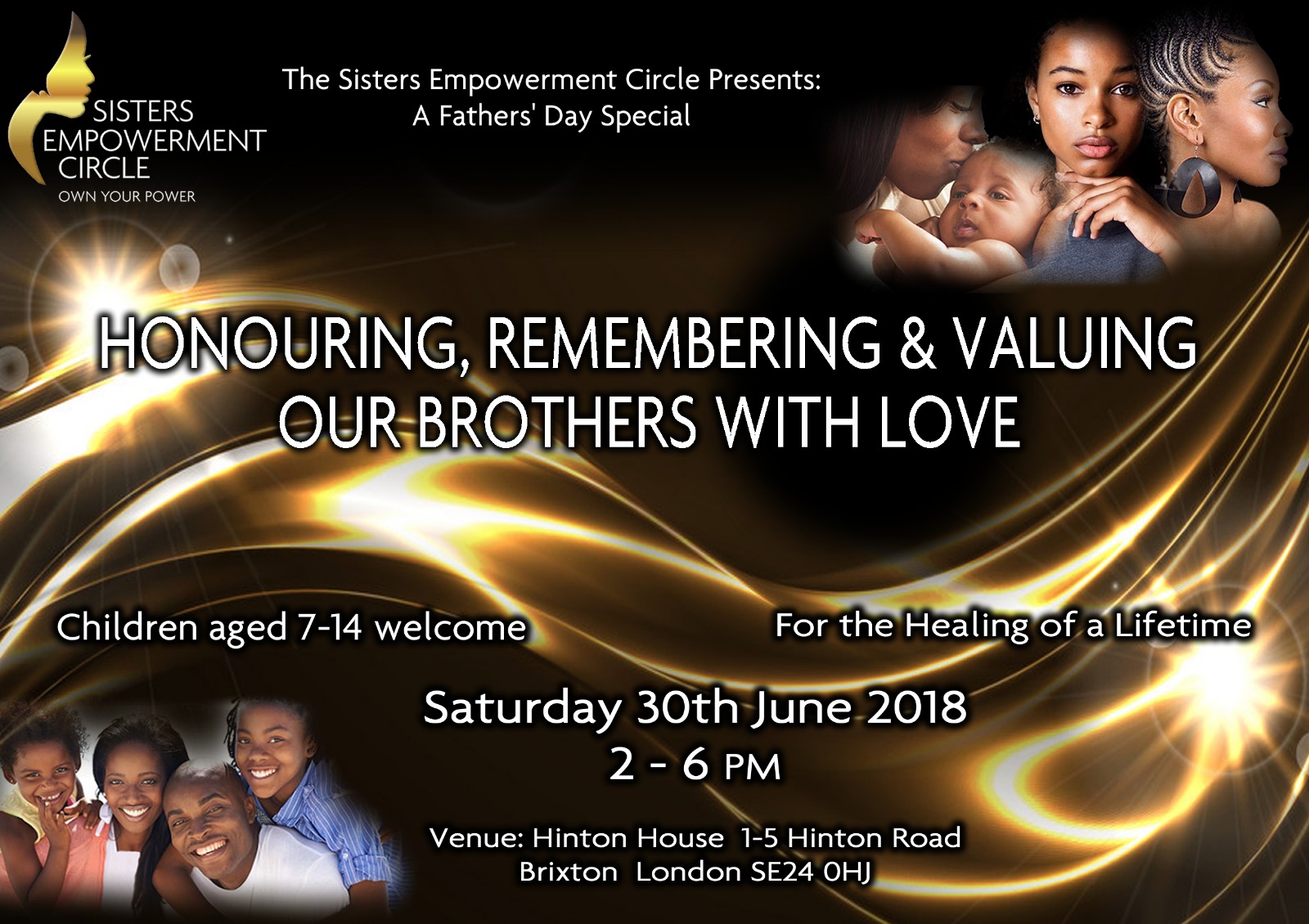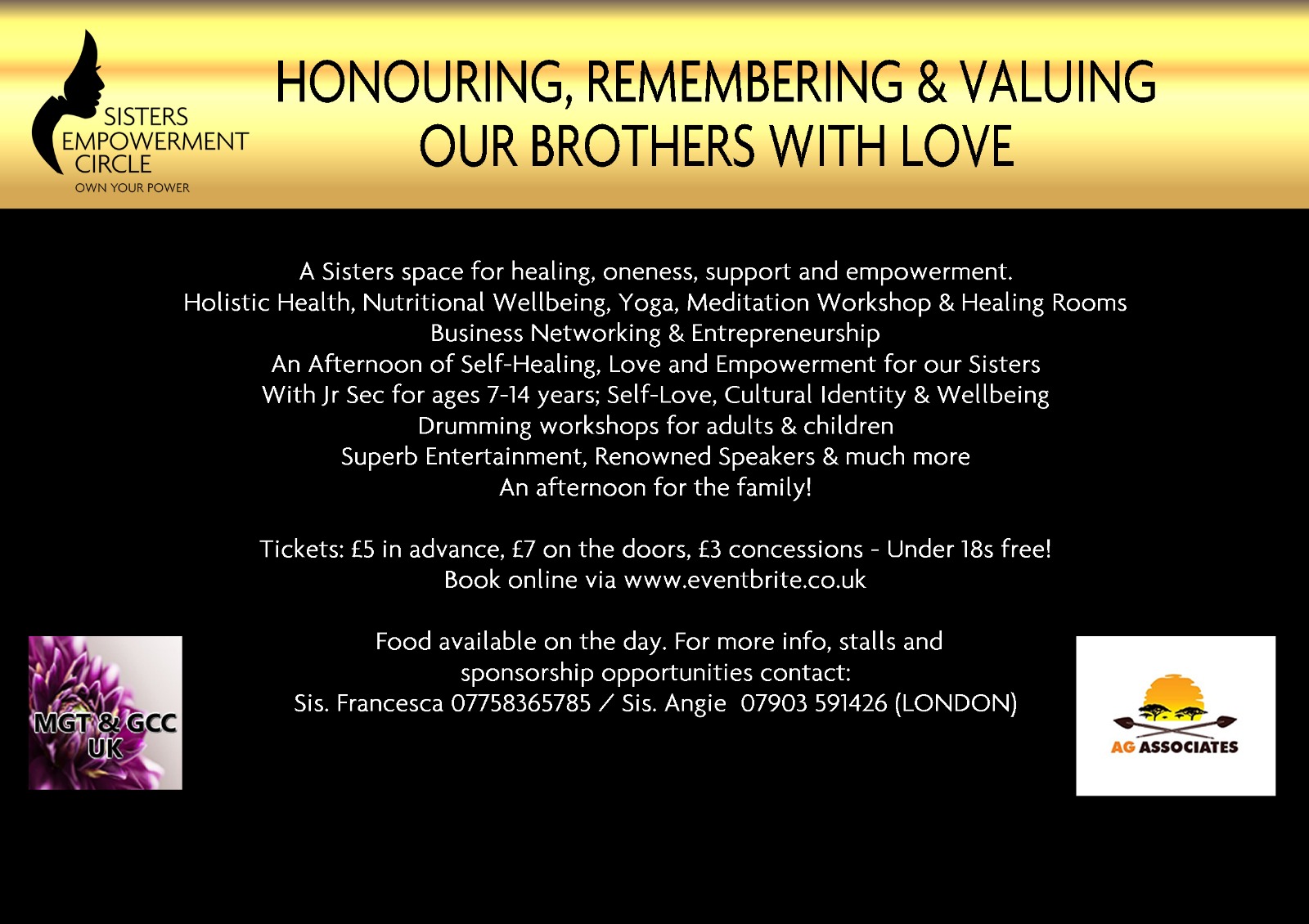 SPEAKERS & WORKSHOPS
A Sisters space for healing, oneness, support and empowerment.

Holistic Health, Nutritional Wellbeing, Yoga, Meditation Workshop & Healing Rooms

Business Networking & Entrepreneurship

An Afternoon of Self-Healing, Love and Empowerment for our Sisters

With Jr Sec for ages 7-14 years; Self-Love, Cultural Identity & Wellbeing

Superb Entertainment, Renowned Speakers & much more

An afternoon for the family!

Tickets: £5 in advance, £7 on the door, £3 concessions - Under 18s free!

Book online via www.eventbrite.co.uk

Food available on the day.

For more info, stalls and sponsorship opportunities contact: Sis. Francesca 07758365785 / Sis. Angie ‭07903591426 (LONDON)‬‬