Description
Honouring Soul Connections 2016
with The Golden Muse

To All The Soul brothers and sisters who have crossed my path. Thank you.
You are receiving this genuine and heartfelt invitation from me Chrisoula "The Golden Muse" in honour of our connection (or re-connection) this year with the intention to create a nurturing space while we celebrate learning and supporting each other while lighting up the world and expanding with Love, Inspiration, Flow and Ease on this wonderfully re-awakening journey called LIFE.
EARLY BIRD Advanced Tickets £25.00 per person when booking before or on THUR 1 December 2016
SPECIAL CELEBRATION TICKET £45.00 (allows entry for two - please introduce a new connection in our circle) when booking on or before THUR 1 December 2016
STANDARD Entry Tickets £35.00pp
PAYMENT BY BACS IS POSSIBLE. EMAIL info@chrisoulasirigou.com and Chrisoula will forward the bacs details.
---
Thursday 15 December 2016, 10.30 - 17.30
CREWE HALL HOTEL (car park available)
Weston Road, Haslington, Crewe CW1 6UZ
10.00am-1.00pm
Mingling, Connecting in a Heart Circle of Gratitude celebrating your LIGHT, achievements, creativity, offerings under the spell of the vibrational energy of colour, essential oils, numerology, crystals, astrology, poetry, sound ... and insights about holistic health, healing and conscious living. Full celebratory programme will be shared soon.
Refreshments will be available (selection of teas and coffee) and healthy snacks.
We will all be gathering from 10.00am at Crewe Hall Hotel situated 8 miles from Junction 16 on M6 and 2 miles from Crewe Train Station and in close proximity to the studio of RedShift Radio at Regents Park Business Centre in Nantwich.
Our celebration will be complete with gathering in a Heart Circle of Generosity, Gratitude & Grace to give heartfelt thanks for what 2016 brought to us and share our soul intentions for the new year.
LUNCH BREAK
1.00pm - 2.00pm

(you can bring your packed lunch or eat at the Brasserie at Crewe Hall).
REDSHIFT RADIO, THE HEALTH & HEALING SHOW
Regents Park Business Centre, London Road, Nantwich,

CW5 6LW
2.00pm-4.00pm
"The Health & Healing Show" LIFE Inspiring Conversations with ChriSOULa and her guests on a Special Anniversary Show AT THE STUDIO (approx 6mins in the car from Crewe Hall)
I AM Honoured to hold a nurturing and uplifting space for all of you who Say Yes To Sharing Your Light on air and enjoy LIFE Inspiring Conversations on the shows I've been hosting since November 2010!
There will be a schedule of pre-booked interview slots available for the Guests who will be joining Chrisoula at the studio.

This offering is on first come first served basis! Join LIVE Broadcasting at the studio and share your unique messages of gratitude, hope, joy, aspiration or intentions for 2017 - some of you have already experienced being on my show and some will be new guests.
ALL of us gathering together, soulful lightworkers and changemakers who are therapists, authors, coaches, teachers, practitioners and activists of holistic wellbeing and empowering conscious living.
Celebrating together our commitment to sharing our unique gifts while connecting and being in the flow ...with so many knoweldgeable, sincere, fun loving and dedicated people who live their truth by helping people, our community and, as a result, the world we live in.
After the buzz of the show... for an hour or so ...
If you fancy a drink afterwards, we'll continue feeling joyful immersed in the festive atmosphere and magical energy at the majestic Crewe Hall.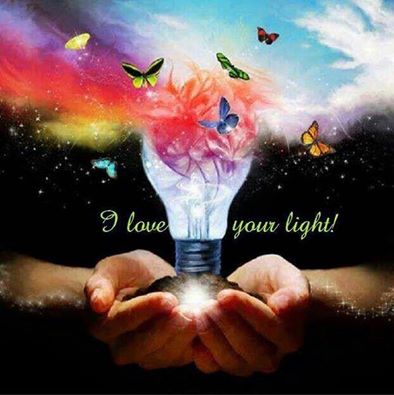 We are all committed, passionate and in alignment with our soul purpose:

to inspire you to celebrate

LIFE: Love Intuition Flow Expansion

Fall in Love with Yourself, Nurture Self-Love

Follow your Intuition,

Connect with your inner golden knowing

Trust Life and Experience its creative Flow

Explore Expand Evolve

Giving - one of the Five Ways to WellBeing

Everybody has kindly donated prizes in support of our Xmas raffle and therefore all of us will receive a Xmas gift ...from inspirational books, pampering facials, mineral makeovers and energy readings to various holistic therapy treatments. Ho Ho Ho

Look forward to welcoming you on 15 December 2016

Please bring along a friend to our circle of soulful connections. Let the circle of soulful people and the joy continue expanding in 2017.

Love and Colourful Blessings,

ChriSOULa -- The Golden Muse xxx

07766 052060