Hope, Adversity and Personal Transformation Get Up Close and Personal with …
About this event
Hope, Adversity and Personal Transformation - Get Up Close and Personal with …
• Jonny Benjamin MBE, award-winning mental health campaigner, film producer, public speaker, writer, and ISMAUK patron
• Britt Pflüger, writer, and director, Hardy & Knox literary consultants
• Paul Hargreaves, CEO, Cotswold Fayre, B Corp Ambassador, author and speaker
This Masterclass will take the form of a fascinating and insightful panel discussion around two new books published in April and May
ISMA UK MEMBERS - FREE OF CHARGE
NON MEMBERS - £10
Please note: Tickets must be booked/purchased to receive login details for this event. This applies to ISMA UK Members and Non-Members.
What can I expect from this ISMA UK Masterclass?
Britt Pflüger on The Book of Hope: 101 voices on overcoming adversity
"After The Stranger on the Bridge, I wanted to tell Jonny's story, how he rebuilt his life to become a successful mental health activist. At the same time, Jonny came up with the idea for an anthology of short pieces, The Book of Hope, to help people who are struggling through difficult times. Those with mental health issues often feel alone, but there is comfort in knowing a supportive community is out there. Hopefully, this book will help to normalise the conversation around mental health and remove the stigma.
Lockdown has led not only to financial hardship, but to an exponential increase in mental illness and social isolation. Through the eyes of others, you can experience distress and adversity and yet come out the other end. With this book, if we can help one person feel less alone and realise there is light at the end of the tunnel (as Jonny did), it is worth it."
Paul Hargreaves on The Fourth Bottom Line: Flourishing in the era of compassionate leadership
"Many people want to be better leaders in business but aren't sure where to start. But we can't change the world through business without personal transformation within. The Fourth Bottom Line is about changing ourselves which will lead to us creating change around us. Through developing love for others and the world we will become leaders, inspiring others to transformative action.
Leadership in the past has been about 'doing'. If the pandemic has taught us one important thing, it has been about 'being'. We have had much of our activity taken away from us over the past year and many have learned to appreciate silence and solitude. If we learn more about being and about understanding ourselves, we will become better leaders and more leaders will develop who put themselves last and others first."
This event will be held on Zoom.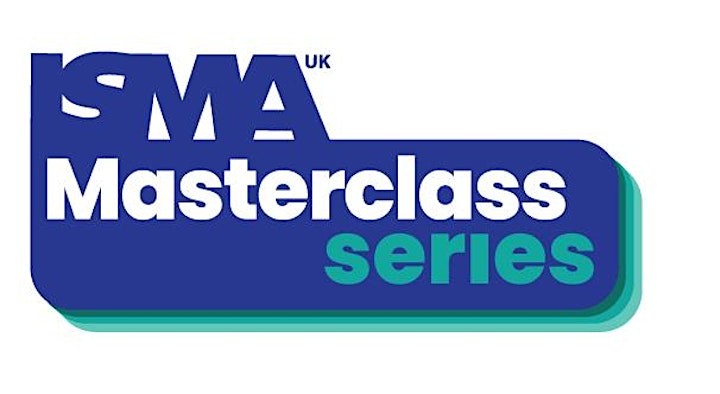 Who is it for?
Leaders in business, politics, and other organisations, and for leaders that are followed but don't have a title; Influencers including parents, teachers, care home workers, social workers; Stress management practitioners and HR professionals; Anyone who is involved in mental health or who has experience of social isolation and its effects.
What's on the agenda?
Following a welcome by Carole Spiers, chair of ISMAUK, the presenters will speak for 60 minutes The final half hour will be devoted to networking and general questions.
How can I book?
All places must be booked in advance. You will receive a link to access this event with confirmation of your booking.
Free to ISMAUK members. Non-members £10 per Masterclass.
BOOK NOW!
Click on the green 'Tickets' button at the top of this page to choose and book your ticket option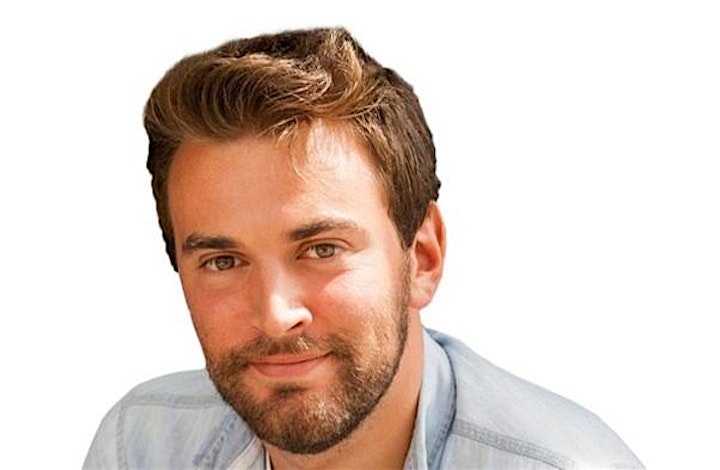 Jonny Benjamin MBE (above) is an award-winning mental health campaigner, film producer, public speaker, writer and vlogger. At the age of 20 he was diagnosed with schizoaffective disorder, a combination of schizophrenia and bipolar, and later made films on YouTube about the condition that have been watched by hundreds of thousands of people. Jonny now speaks publicly about living with mental illness, writing articles and giving interviews to help educate and break down the stigma, and producing and presenting TV documentaries on mental health and suicide. He has also campaigned to get mental health onto the curriculum in schools and launched a mental health workshop, ThinkWell, being introduced into secondary schools across the country.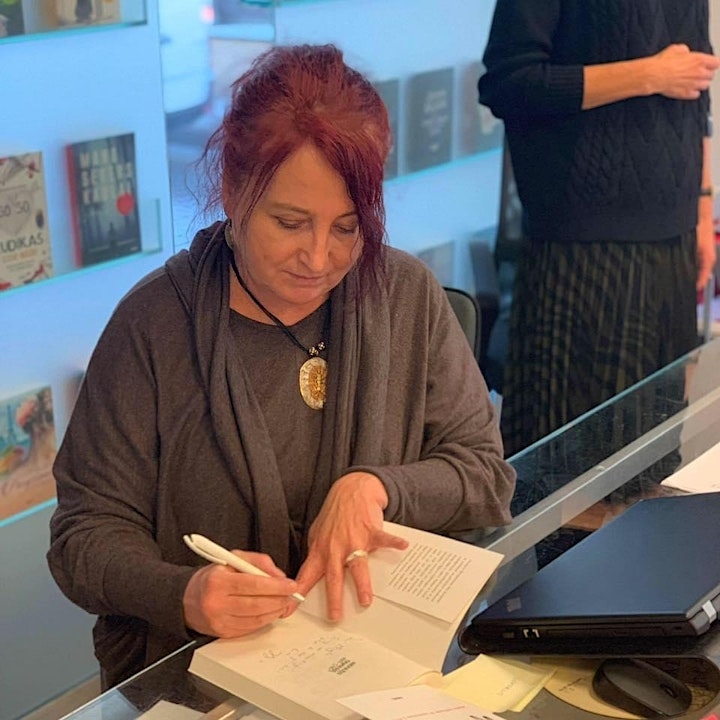 Britt Pflüger (above) was born in Germany but now lives and works in the UK. After graduating from King's College London, Britt worked as a literary scout before setting up her literary consultancy, Hardy & Knox. She has over 25 years' experience in publishing. In 2016, she came up with the idea for The Stranger on the Bridge: My Journey from Suicidal Despair to Hope, co-written with Jonny Benjamin, and published in 2019 with a foreword by HRH the Duke of Cambridge. The book is a memoir of the journey Jonny made, personally and publicly, not only to find the person who saved his life on Waterloo Bridge, but also exploring how he got to the bridge in the first place and how he continues to manage his diagnosis of schizoaffective disorder. Britt has also collaborated with Jonny on The Book of Hope, published this month.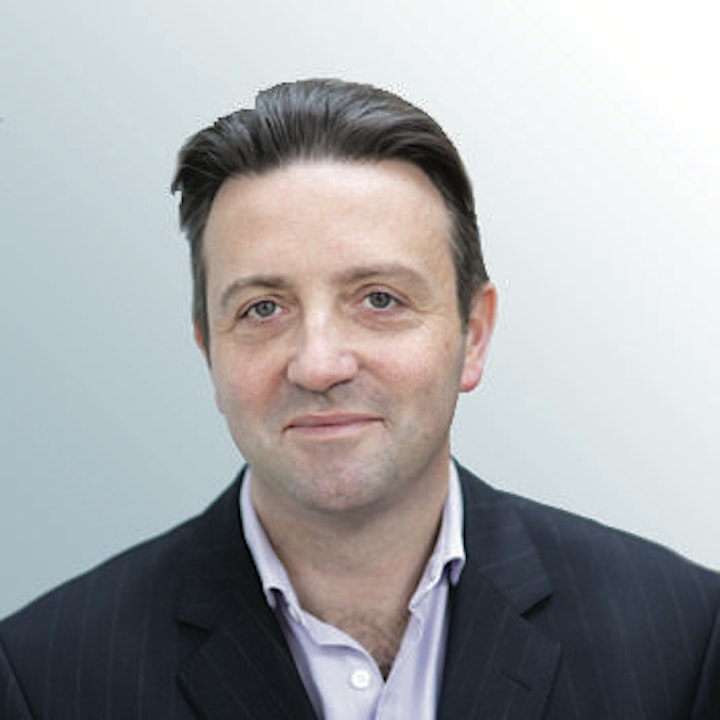 Paul Hargreaves (above) is Founder and CEO of Cotswold Fayre, a speciality & fine food wholesaler supplying nearly 2,000 retail outlets throughout the UK. The business grew from the cellar of his house to become the leading wholesaler to farm shops and delicatessens. The company has an ethos of working in partnership with its suppliers and has been certified as a B Corporation since 2015. B Corps are companies that meet the highest standards of overall social and environmental performance. Cotswold Fayre has become the key partner in business projects in Kenya as a way of giving back to the wider world community. Paul's book Forces for Good: Creating a Better World Through Purpose-Driven Businesses was published in 2019, and The Fourth Line will be published in May.
Events coming up ..................
Regular Masterclasses will be held at 7.30 pm on the last Thursday of the month. Dates for your diary, 27th May & 24th June. Further dates to be announced
* ISMA UK reserves the right to substitute an alternative speaker in the event that any speaker is unable to take part as advertised in the programme.