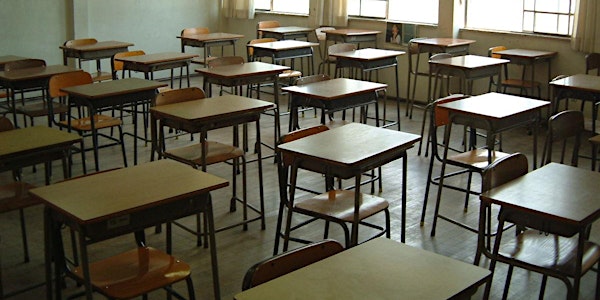 Hopeful or Hopeless?: Teacher Education in Turbulent Times
A CoDE webinar with Prof Vini Lander (Leeds Beckett).
About this event
The result of the Referendum in 2016 to leave the EU and the subsequent rise in racist hate crimes demonstrated how racism is ever present in liberal democracies. This was highlighted by the Windrush Scandal in April 2018 when elderly people of African-Caribbean heritage having lived the majority of their lives in England were deported. The COVID pandemic and its disproportionate effect on people of colour set against the perpetual pandemic of racism highlighted by the brutal murder of George Floyd in 2020 and statistics which demonstrate the pernicious presence of structural racism have increased a sense of precariousness which has heightened a sense of not belonging among Britain's Black and global majority citizens. The continued absence of Black and global majority people in public office and academia reinforces this marginality.
Education policies continue to sustain the simultaneous notions of assimilation whilst maintaining the discourse of the "Other" within. Teacher education in England continues to be part of an education system designed to assimilate Black, and global majority school students, be they newly arrived children of migrant families or born in England, through monocultural curricula which largely fail to reflect culturally and ethnically diverse lives. Using critical race theory and whiteness the paper examines policy silences and the avoidance of 'race' in teacher education practice through the narratives of teacher educators. The tools of whiteness framework (Picower, 2009) is used to analyse how policy and practice erase race from preservice teacher education.
These policy silences and omissions in teacher education practice are dissonant when we consider the increasingly diverse pupil population. This in turn is contrasted by a predominantly White teacher workforce which is mandated to promote fundamental British values, to act as state instruments of surveillance to monitor students who are "not quite British enough", to advance Eurocentric curricula and thus perpetuate the dominant discourse of whiteness.
So, amidst the turbulent social and political milieu how can teacher education be cultivated as a place for hope and change? The presentation by Professor Vini Lander will examine how whiteness in teacher education can be disrupted to advance student teachers' understanding of race and racism, and how they can become catalysts for hope and change.
Vini Lander is Professor of Race and Education and Director of the Centre for Race, Education and Decoloniality in the Carnegie School of Education at Leeds Beckett University.
We will be joined by members of the Manchester Museum Our Shared Cultural Heritage (OSCH) Young Collective who will share their thoughts and experiences of schooling.