Horizons of Optics, Photonics and Emerging Sciences (HOPES) Webinar Series
About this Event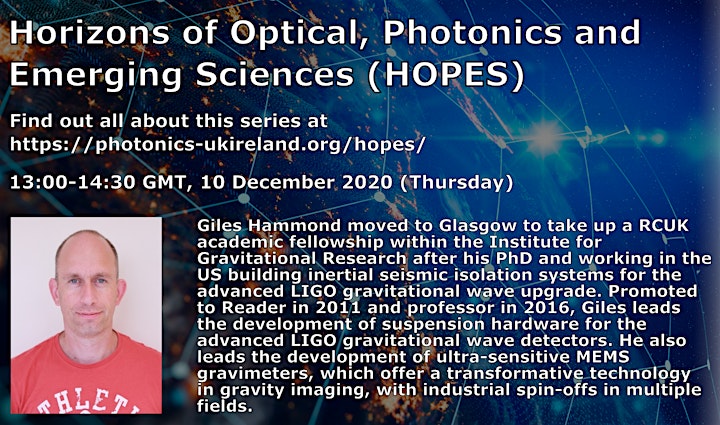 Schedule:
1300-1305: Introduction
1305-1350: Webinar Session
1350-1400: Break
1400-1425: Q&A Session
1425-1430: Closing Remarks
About this series:
With this series, the IEEE UK and Ireland Photonics Chapter is taking a different approach to seminal webinars. Instead of focussing on a single piece of research and/or innovation, we invite highly impactful researchers to discuss the future of their research domains. This will allow the speaker to share their informed view of future innovations on a platform that encourages a true exchange for shaping the evolution of science. We hope that in such discussions, unique solutions in pure and interdisciplinary domains can be unravelled.