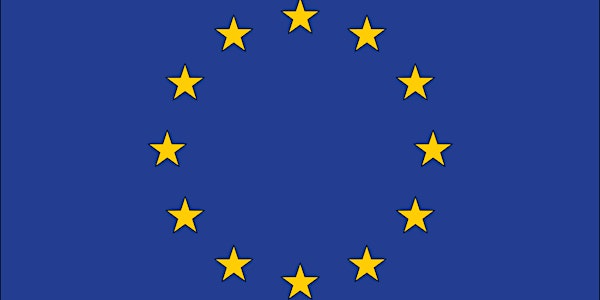 Horizon 2020 Proposal Development Workshop for Energy Efficiency Calls
Description
** You, like us, will be only too aware of the fast-developing situation with regards to the COVID-19 pandemic. The safety and wellbeing of our attendees and staff is our priority and, with this in mind, we have decided to move this event from a physical meeting to an online webinar. [Dates and times as above.]
We will work with you and all of our attendees and speakers to ensure that, despite not being face-to-face, we still give you as much opportunity to network and connect as possible. We welcome your feedback as to how the events are working online and how we can improve or increase their reach in these ever-changing circumstances.
Thank you for your understanding.**
How To Maximise Your Chance Of Success In Current H2020 Energy Call Topics
KTN, in collaboration with the H2020 National Contact Point for Energy (EU Energy Focus) are pleased to invite you to join an online, interactive Proposal development workshop focusing on the current H2020 Energy Efficiency Calls for proposals (deadline 10 September 2020). This workshop is designed to give you practical advice to help you take your proposal from "Good" to "Great" with insights and support from experienced individuals. 1-2-1 follow-up opportunities to support proposal drafting will be offered.
Objectives of the Workshop:
The aim is to give insight into the evaluation of a H2020 proposal with guidance on how to maximise scores – with a focus on excellence and impact. This will be an interactive, online workshop, including break-out group sessions, using draft proposals and exercises. By the end of the workshop all participants will have gained insights into how to develop a proposal to improve scores during evaluation, so increasing efficiency and effectiveness in preparing a proposal to maximise the chance of success.
Outline agenda:
Start: 10am
Session 1 – Introduction to the workshop, the Call and the logic model approach
Coffee break
Session 2 – Exercises and discussion on excellence and impact in your draft proposal
Lunch break
Session 3 (including coffee break) – Draft proposal review exercise using
example proposals
Session 4 - Key messages and next steps
Finish: 3.45pm
Who should attend?
The workshop aims to develop and improve proposals which are already under preparation, as such, participants should have at least a basic understanding of the requirements of a Horizon 2020 proposal and should ideally have started working on their proposal outline and basic project structure. The workshop is open to all UK organisations including:
i) Companies;
ii) Local authorities, not-for-profit organisations, regulators, standard bodies;
iii) RTOs and universities working in partnership with UK companies in a proposal.
Expression of interest (EOI) process:
If you are interested in attending the workshop, please 'register'. By filling out the form you are expressing your interest to attend. Please note: your place at the event is not yet confirmed. We will review all EOIs and will be in touch to confirm your place within 5 working days of receiving your submission.
If you are interested in the workshop but cannot make the date given, or if you have any questions about the topics, workshop or other support available to help you develop your idea, please contact mail@euenergyfocus.co.uk or call the EU Energy Focus team on 0845 6000 430.
Equality, Diversity and Inclusion
The Knowledge Transfer Network is committed to increasing diversity and advancing equality of opportunity to create a vibrant climate of inclusiveness across the sectors that we serve.
As a responsible business, it is important to us that we represent the diversity of our people and communities, and that we create an inclusive innovation ecosystem in the UK in which everyone can reach their full potential.
It is vital that we monitor and analyse diversity information so that we can ensure that our processes, events and communications are fair, transparent, promote equality of opportunity for all, and do not have an adverse impact on any particular group.
Your cooperation in providing us with accurate data will ensure that we design and apply policies and processes that embrace a diverse and inclusive environment.
Any information provided on this form will be treated as strictly confidential and will be used for statistical purposes only.
No information will be published or used in any way which allows any individual to be identified.