About this Event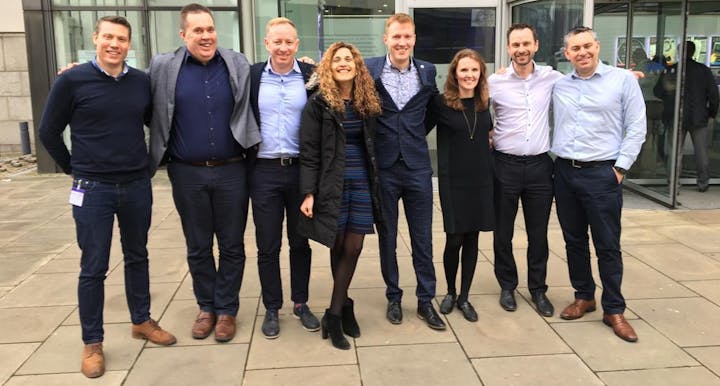 What is The BLC?
Accredited by the Chartered Institute for the Management of Sport and Physical Activity, the Business Leadership Course - widely known as 'The BLC' - is HorizonSport's flagship programme for senior leaders in the sport and physical activity sector. Over four weeks, a select cohort of ten leaders achieve breakthroughs in personal impact and effectiveness. They embed fresh ways of thinking and innovative techniques into their day-to-day business leadership.
What does my investment include?
Workshop days – 09.00 - 16.45 on 4 Feb & 3 Mar 2020 in central London
Evening sessions – 19.00 - 21.00 on 18 & 25 Feb 2020
1:1 executive coaching
Networking breakfast and lunch will be provided on both workshop days
Accountability forum
What will I learn?
Each module in the BLC curriculum includes very practical, action-oriented leadership theory, and participants apply new mindsets and techniques to current business issues:
Study techniques to create and sell a vision that aligns and inspires people, even in the face of uncertainty and cynicism. Build shared commitment and a sense of ownership.
Discover how to stay poised and present whatever happens, speak with credibility, and impact. Identify 'panic button moments' and how to stay in control.
Clear the clutter for effective, effortless and enjoyable business planning. Prioritise and de-prioritise. Master how to say no. Reduce frustration and procrastination.
Learn an efficient and highly structured process to solve problems and make decisions in senior teams and boards. Apply to a live business problem for immediate impact.
Build motivation and performance in teams – dysfunctional or storming! Explore the power of seeing feedback as a gift. Influence the behaviour of both difficult people and top performers.
Create a powerful senior network, by challenging and providing new perspectives, wisdom and guidance for each other in the cohort.
Who leads the course?
The HorizonSport coaches and course leaders are business leaders and strategy consultants, each with multiple years of experience in the sector and top-notch expertise and credentials in leadership development.
What is the participation fee?
Fee per participant is £3,900 + VAT
The Early-bird fee for bookings made before 1 Sept 2019 is £2,400 + VAT
What have previous participants thought of the course and its impact?
Previous participants have marvelled at the power of the cohort, both during and after the course. Here are some HorizonSport testimonials:
'Positively challenging, immersive, thought-provoking, behaviour changing input from great sector leaders. Intense, at times uncomfortable but hugely rewarding and energising. Transformed my approach to leadership' - Mark Lawrie, Deputy CEO, Street Games
'A valuable insightful way of challenging your current views of yourself and the resulting power that can be created by truly understanding the potential you have not yet unlocked' - Jon Giles, Operations Director, Jubilee Hall Trust
'Gave me the opportunity and stimulus to reflect on some of my priority development areas coupled with tools and techniques to help me improve which will stay with me long beyond the conclusion of the course' - Duncan Truswell, Stategic Lead, Talent and Performance, Sport England
'Excellent course – insightful, testing and challenging. Made me re-think my role, our vision and strategy. Cannot wait to apply my learning' – Tara Dillon, CEO, CIMSPA
'A full-on experience that requires a level of commitment on behalf of participants in order to make the most of your peers and course leaders' wide experience' – Matt Archibald, CEO, GB Taekwondo
'A high impact and engaging course that takes you out of your comfort zone with the right balance of support and challenge from Katy and the cohort. The learning, frameworks and toolkits can be immediately applied' – Nikki Baker, Head of HR, Fusion Lifestyle Coach
'Great at getting me to face the issues head on. Practical course with group/cohort solving/coaching. Valuable learning for up and coming leaders' – Sara Sutcliffe, CEO, Table Tennis England
'Forced my mind down new paths. A great opportunity to explore practical problems with useful theoretical context, in the company of other leaders from across the sector who are facing similar issues' – Jonathan Hughes, CEO, London Youth Games
How do I book?
Apply for your participant place here now via a £50 deposit (non-refundable once you are accepted onto the course). The balance will be invoiced via email as soon as your place is confirmed.
How do I find out more information?
Contact Denise Williams - denise@horizon-sport.co.uk to find out more and ask any questions you have about your participation.
Denise can also arrange a call for you to connect with one of our coaches to explore how you could benefit from participating. We will work with you to discover who you are as a leader and how to make the best of your own brilliance, in the unique context of your aspirations and challenges.