Horror. Cult. Trash. Other., a weekly LGBTQ+ movie & entertainment podcast presents a cinema screening of 80s horror classic, Hellraiser!
About this event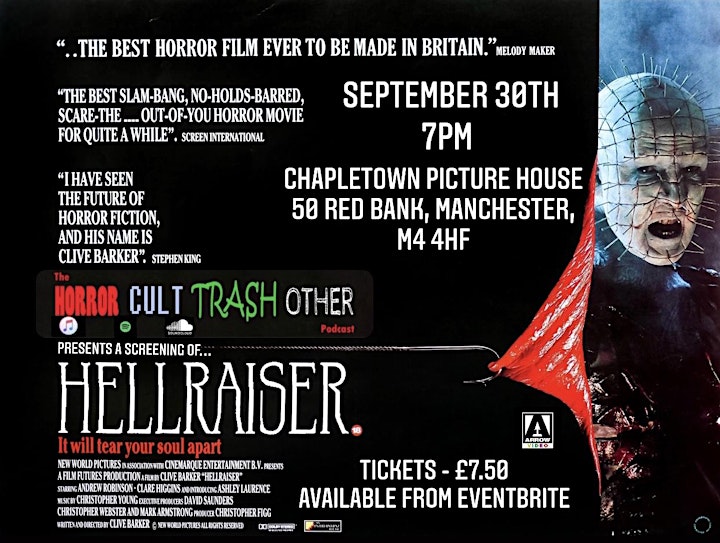 Horror. Cult. Trash. Other. is a weekly LGBTQ+ podcast discussing all of the masterpieces and trashterpieces of genre cinema.
This will be their first ever cinema screening and what better way to start things than at the fantastic Chapletown Picture House in Manchester with 80s cult classic horror flick, Hellraiser, a film featuring amazing practical effects, a beloved horror icon in Pinhead and, of course, evil slay queen Julia who provides all of the camp energy needed to keep things entertaining.
We'll also be showing a trailer reel of other horror, cult and trash films released in 1987 before the film starts!
Join us for what is sure to be a fun night with a great atmosphere and if anyone wants to come along in cenobite or even Julia cosplay, feel free.
Doors open at 6:30pm with the trailers and film starting at 7pm.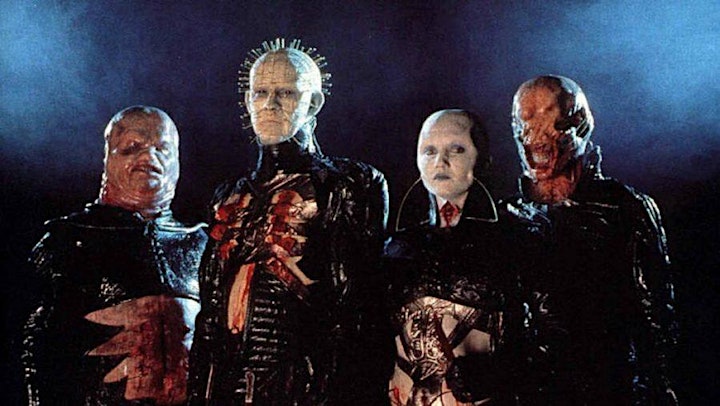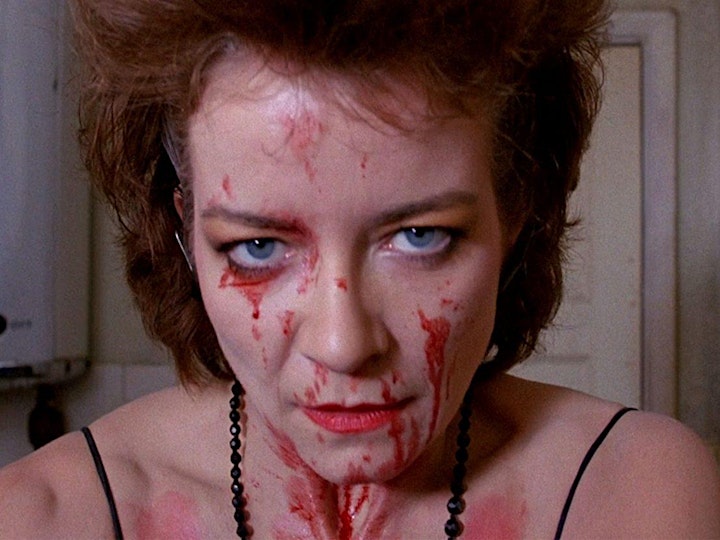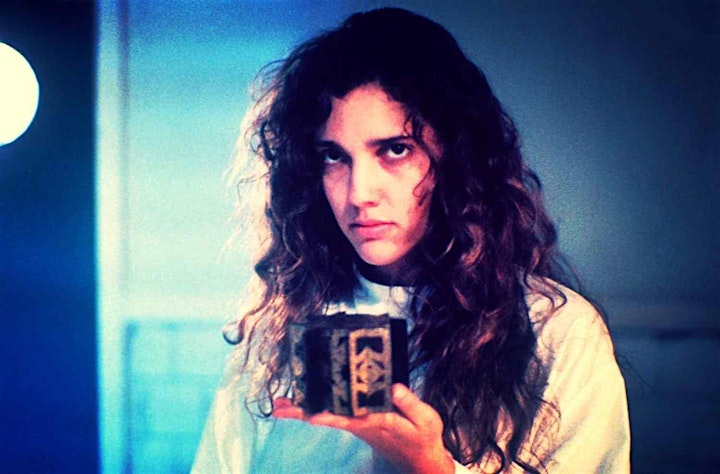 Organiser of Horror. Cult. Trash. Other. Presents HELLRAISER (1987)