Don't miss this exciting opportunity to understand what a BID could do for you and for Horsham Town Centre.
About this Event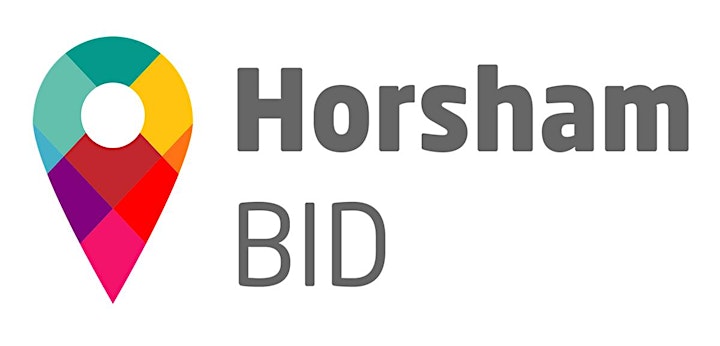 Earlier this year a group of independent business leaders within Horsham formed the Horsham Business Improvement District (BID) Steering Group and were successful in securing funding to further develop a BID proposal for Horsham. As such Revive & Thrive has been appointed to help develop the proposal through to ballot in October 2020.
This is the result of much hard work by a group of businesses from across the town and represents a very exciting stage in Horsham's future development. Starting in January, businesses from across the town will be invited to get involved with building a business plan which you will be asked to adopt in October 2020 via a postal ballot.
This is a fantastic opportunity for the town, but it comes with certain responsibilities. If the BID is adopted, every business within the town that meets the eligibility criteria will be required to pay a small annual levy equivalent of between 1% and 2% of their property's rateable value. But this levy is a huge opportunity as well as an obligation. The plans you will be asked to vote on will be compiled in conjunction with you and businesses across the town.
Come along, hear all the information and have your say.
In the event of all spaces being reserved, priority will be given to representatives of businesses that are likely to fall within the BID area.