Description
Tottenham Hotspur Stadium Hospitality
Spurs v Arsenal Tickets and Hospitality – 2018/19
Experience the North London Derby in style with one of our Spurs v Arsenal Tickets and Hospitality packages.
Tottenham Hotspur hospitality packages are renowned for offering world class VIP treatment on match day. Whether utilising Spurs hospitality for business or pleasure, we are sure we can offer you a package to make your day a memorable one for you and your guests. Secure your Spurs v Arsenal Tickets and Hospitality package now!
Premium Seat Package:
Enjoy all of the action from the best seats in the house combined with a fabulous experience off the pitch at Wembley Stadium.
Located within the lively atmosphere of the Three Lions facility in Club Wembley, this is a favourite watering hole of those visiting this iconic stadium. With a variety of food and dining options, live entertainment and self service beer facilities, this is the perfect space to experience Spurs v Arsenal in style.
Your Spurs v Arsenal Premium Seat package includes:
Club Wembley fast track enterance
Light pre-match food offering
Half-time complimentary bar (beers, wines and soft drinks)
Match seats within Club Wembley on Level Two. Block 203 (click here to see the view from your seat)
Access to premium lounge two hours prior to kick off, half time and one hour after the final whistle
Complimentary match day programme
Etickets for efficient delivery
Your Tickets and Travel Package Includes:
General admission ticket in the Upper Tier (either block 501 or 552) to watch Spurs v Arsenal
Zones 1-4 day travelcard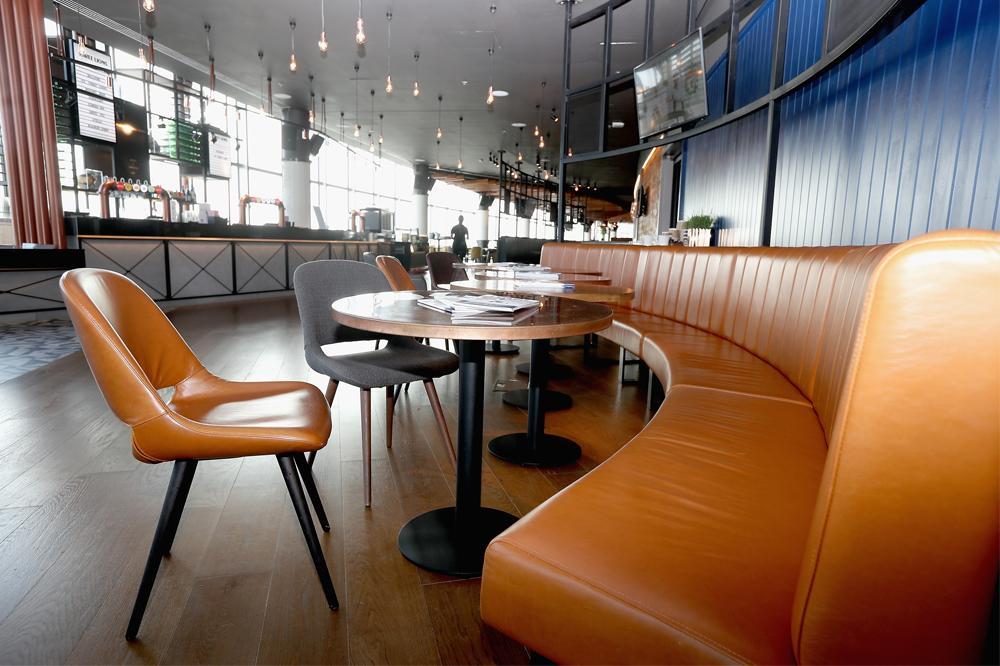 Bookings made for home fixtures involving THFC are on the proviso that the booking is for the specific fixture itself. The booking will stand regardless of any amendments to the original date and kick off time, or change of venue. If the fixture moved to Wembley or any other stadium your booking will stand.
Requests for cancellation will only be accepted subject to the discretion of the Company Directors. Please note that if you purchase our ticket and travel package 5 days or less before the fixture date then due to the logistics involved we will be unable to deliver your travelcard. A refund of £13 in total is applicable should this be the case.
Please note all prices are per person and subject to VAT and availability at the time of booking.
If you are looking for a particular package or facility that isn't listed on our website, please call our Head Office on 0121 233 6500 with your specific requirements.