Location
Park Row
77 Brewer Street
London
W1F 9ZN
United Kingdom
Looking for a new career or job? Join our free Hospitality Careers Fair to meet West End employers & discover the benefits of the industry.
About this event
The West End accounts for one in five hospitality jobs in London. This vibrant industry provides a variety of career opportunities within an inspiring, creative, and lively setting.
Meet some of the world's best restaurants, bars and hotels, all looking for new people to join their team at this free careers fair. Flexible and full-time opportunities are available paying the London living wage.
On the day:
• Interview for new roles – over 500 jobs available on the day
• Get a professional photo taken for LinkedIn or your CV
• Chef demonstrations and tasters, barista workshops and mixologist displays
• Free skills workshops to help you get a new role
• Light refreshments included
Jobs available include: Baristas, bar tenders, waiters, kitchen porters, chefs, chef de partie, pastry chefs, hosts, managers, front of house, back of house, sales, operation managers, housekeeping
Employers attending include: Park Row, Milos Restaurants UK, Aquavit London Limited, Treehouse Hotel, Spaghetti House Ltd, Gioma UK (Gaucho), Corbin & King Restaurant Group Limited, Hotel Café Royal), Carpo, The Avocado Show, Hawksmoor, The George London, Cafe Murano, The Athenaeum, Old Spike Roastery, Fallow, Casa do Frango, Fortnum & Mason, Neat Burger, The Gentleman Baristas, MW Eat, GRR, Bafta 195 Piccadilly.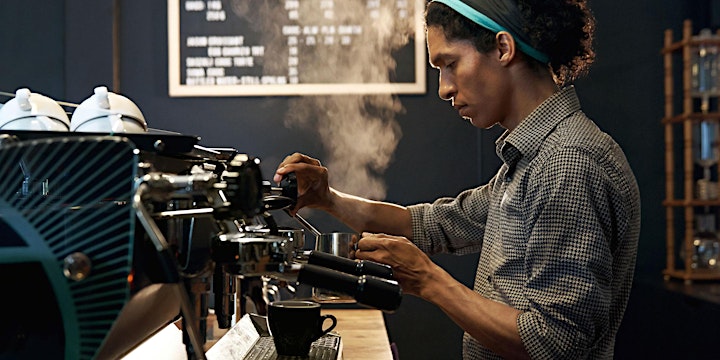 What to expect on the day:
1000 - 1600, Refreshment station
Enjoy free refreshments including tea, coffee and soft drinks.
1000 - 1600, Exhibitor stands
Interview for a role on the day and speak to potential employers from some of the world's best restaurants, bars and hotels.
1000 - 1600, Mixologist displays
Mixologists from Park Row and Treehouse Hotel (The Nest) will showcase their role and demonstrate how to make popular mocktails…with the chance to taste them.
1000 - 1600, Professional photography station
Get a photo taken at the professional photograph station and update your LinkedIn and CV.
1000 - 1600, Skills analysis sessions
Explore your skills, experience and goals and discover your best strengths in these drop-in skills analysis sessions facilitated by specialists
1100 , 1200, 1300 , 1400 , 1500, Presentation skills session, 30 min sessions
Find out how to make a good first impression when networking with employers on the day at presentation skills workshops
1100 & 1300, Barista Workshops
Old Spike Roastery are leading barista workshops, showcasing what it's like to be a barista and the skills required for the role
1130 , 1430, LinkedIn Workshops, 30 mins sessions
Improve your LinkedIn skills with Microsoft, review your personal brand online and find out how to get the most from the platform including upskilling and finding a role
1200 -1230, 1400 – 1430, Chef demonstrations
Watch James Holah, the group executive chef at Cafe Murano, at work in these demonstrations, plus have the chance to taste some culinary delights
The event is hosted at Park Row, London's first DC-inspired restaurant experience.
Whether you have years of experience or none at all, our friendly team will be on hand to guide you around the fair and help make introductions, facilitate meetings and interviews.