Description
Come and discuss potential work opportunities face-to-face with our Buyers!
​This Meet the Buyer event will allow you to meet with local, national and international businesses involved in the tourism, hospitality and leisure sectors. The event is intended to give small-to-medium sized organisations across Sussex the opportunity to meet with the larger organisations who are interested in procuring the products and services that they offer.
Getting some face-to-face time with decision makers within these companies means you can make initial contact with them and present what you can offer to help their business operations.
Our Buyers are attending solely to meet and network with new suppliers. If you want an opportunity to sell to Buyers that are actively looking for your products/services and limit your competition, then book your place today.
Confirmed Buyers
Jurys Inn - interested in energy management, renewables, food and drink, recycling.
National Trust - interested in food and drink including alcohol, artisan & craft products, toiletries.
The University of Brighton - they will be able to give advice on working with their devolved budgeting system.
Eastbourne Hot Air Balloon Festival - interested in food and drink, computer equipment, fencing, print, design and marketing.
More details here: www.muonevents.com/ggp-hospitality
Programme

09.00 - Arrival and networking
09.15 - Introduction to the Green Growth Platform business network
09.30 - 10.00 - 'Doing business with big business' presentation by Creative Nature
10.00 - 12.30 - Meet The Buyer appointments
10.30, 11.00 and 12.00: Half hour tours with overview of recent hotel refurbishment, given by the Jurys Inn Facilities Manager
11.00 - 11.30 - 'Sustainability in Action' taster session by Greenmetrics
11.30 - 12.00: 'Social Value for SMEs' talk by the Social Value Portal
More details here: www.muonevents.com/ggp-hospitality
Presentation: Doing business with big business
​How do you get your products stocked in Ocado? Served on Virgin Atlantic? Adding a well known brand to your roster of clients is an absolute game changer - your business will grow and its reputation will sky rocket. Julianne Ponan will explain how her company, Creative Nature, has become the only UK super food brand to secure listings in several of the 'big four' supermarket chains.
More details here: www.muonevents.com/ggp-hospitality
Taster session: Sustainability in Action
This short taster session will help you understand how to apply sustainability to enhance your business, develop a compelling business case and put in place a deliverable action plan. It brings in relevant policy, legislation, standards and best practice, and offers guidance in communicating your progress authentically, in a way that engages both internal and external stakeholders.
It's a short overview in advance of our half day masterclass, 'Sustainability in Action', designed specifically for SMEs
More details here: www.muonevents.com/ggp-hospitality
This event is open to members and non-members of the Green Growth Platform.
---
This event is part of the Green Growth Platform events programme, helping to grow the green economy across Sussex. The
Green Growth Platform
is a green business network that offers its members a unique package of business support, innovation, grants, skills, training and events delivered by a team of industry experts, business advisors and leading academics. The platform is free to join - the aim is to work closely with SMEs to support them in reducing their environmental impact, whilst
creating opportunities for them to supply the emerging green economy and
grow their business to the next level.
By attending this event, your business will become a member of the network.
Please be advised that photography and filming will be carried out at the event for use on the GGP and Muon Events website, marketing materials, and other publications. By entering this event, you consent to the GGP and Muon Events photographing, filming, and using your image and likeness.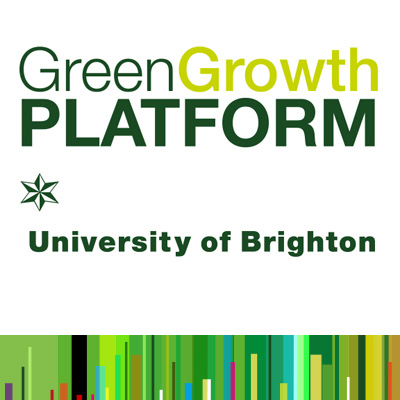 Computer equipment
Fencing
Food and drink, catering
Print, design, marketing - See more at: http://muonevents.com/ggp-hospitality.html#sthash.1gypGSBF.dpuf