Description
The aim of this session will be to look at the current business environment and assess effectiveness of Hosted Buyer Programmes and fam trips and the challenges in attracting the right audience.

The event will touch on the recent issue raised by the industry concerning the vetting process of event attendees. The topic came to public spotlight in July after an anonymous email with industry blacklist was sent to event organisers. It brought very strong sentiment both from buyers and suppliers about attendee vetting and how come that people with no business to place are "let in".
Technology, social media, ease and low cost of travel and needs of buyers are fast changing so it's time to question whether Hosted Buyer programmes and fam trips are still as effective as they used to be a decade ago to deliver ROI and whether it's time to reassess their place in the marketing mix today. And if yes, what are the solutions.

Event partners
The Alliance of Independent Event Agencies (AIEA)
The AIEA is an Alliance of independent and privately owned event agencies working in the meetings, incentives, conference and events (MICE) sector. They are a group of unique and individual companies and as members of the AIEA they network and share their knowledge, experience and resource to enable them to provide the best quality service to thier clients. The AIEA is a non-profit organisation."
More information about The AIEA can be found here.


The Caledonian Club

The Caledonian Club prides itself on being a popular venue for all manner of events from Weddings and private parties to Conferences and Business Meetings for up to 200 guests. The versatility and unique style of the rooms, the private entrance at 9A Halkin Street exclusively for function guests, together with the experience of thier Team, will ensure truly memorable occasions.
The Club offers a genuine level of hospitality with an unashamed Scottish flavour, whilst fully embracing modern technology, including complimentary wifi access.
More information about The Caledonian Club can be found here.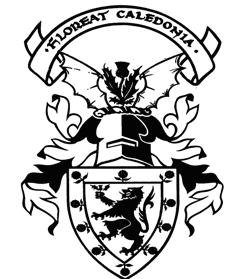 Splento
Splento is the faster and easier way to book professional photographers, on demand. Founded in 2015, they have a large and growing team of carefully selected, professional photographers on hand in London to cover all types of events; from gala dinners, award ceremonies and networking events, to product launches, trade shows, and conferences. And with first-class customer service, a fast-growing number of photographers and plans for global expansion, Splento is the startup to watch.
More information about Splento can be found here.

The MICE Blog
The MICE Blog is an event management blog founded by Irina Trofimovskaya in 2011 as a way of connecting with the global online community of event planners and to showcase the work done within this sector. It offers corporate event planners a platform to learn about MICE destinations, venues and shares industry updates from major industry events. #EventPlannersTalk Twitter chat was founded in 2014 and today takes place weekly, every Monday from 9 – 10pm GMT. The chat offers a platform to interact with The MICE Blog community globally and share experiences, insights and network online with like minded event professionals. #EventPlannersTalk live events followed in 2015 as an extension of the Twitter chat to encourage the online community to continue their discussions offline and network face to face.
More information about The MICE Blog can be found here.