Sales Have Ended
Ticket sales have ended
Thanks for booking. Please help us spread the word, by telling your contacts to check out our events at www.AfricanHistoryPlus.eventbrite.com
Event Information
Location
Unite The Union
128 Theobalds Road
Holborn
London
WC1X 8TN
United Kingdom
Sales Have Ended
Ticket sales have ended
Thanks for booking. Please help us spread the word, by telling your contacts to check out our events at www.AfricanHistoryPlus.eventbrite.com
Description
History + Legal, Business, Political and #Garveyite options for a #Brexit, #Commonwealth and #Windrush #WindrushScandal world + Golden Minutes! Saturday Nov. 3, 12.30-4.30pm. Central London http://bit.ly/HostEnv
Books, DVDs and African Caribbean food on sale ... Fun prizes ... What will come out of the grip case?
Remember: Ghana has declared 2019 'The Year Of The Return'.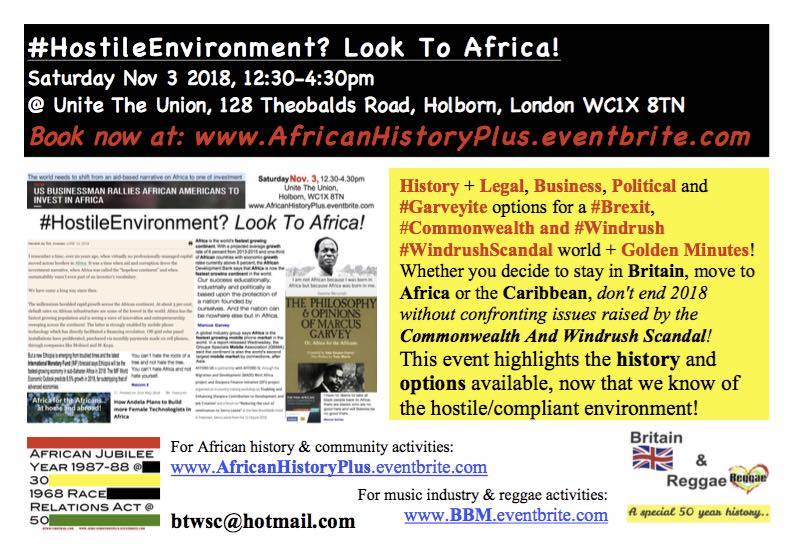 Whether you decide to stay in Britain, move to Africa or the Caribbean, don't end 2018 without confronting issues raised by the Commonwealth And Windrush Scandal! This event provides the perfect framework to deal with the issues by highlighting the history and options available, now that we know of the hostile/compliant environment!
History consultant Kwaku leads with an audio-visual presentation on British immigration and race relation legislations marking African Jubilee Year 1987-88 @ 30 and 1968 Race Relations Act @ 50; and highlights the historical background to the Commonwealth And Windrush scandal, which shows laws for creating an hostile environment have a history going back decades before the 2000s.
Followed by speakers drawn from the legal, business and political fields providing practical ways of dealing with a "hostile environment"/"compliant" Britain! + Plus Golden Minutes from individuals & organisations
Mini book & DVD stall + African Caribbean meal on sale
Special guest speakers include:
+ Dr Adotey Bing speaking on the use of co-operative business models to enhance our economic base in the UK and back home. You can make a membership pledge to the credit union: www.acu.coop
+ Onyekachi Wambu speaking on AFFORD's engagement across Africa and the importance of remittances. To find out about AFFORD's work: www.afford-uk.org
+ Akosua Annobil speaking (via video) on the challenges of relocating from the UK to Ghana. To find out about AB (Africa Business) 2020: www.africabusiness2020.com
+ John & Safiyyah Christian a.k.a. the Native Borne Family speaking (video) on the challenges of relocating from the US to Ghana. To find out about the Native Borne Family www.nativeborne.com
+ Dr Evelyn Mensah speaking on medical partnerships in West Africa
+ Dr Jennifer Obaseki speaking on immigration and resident status of those from African and Caribbean Commonwealth countries. To find out more about Obaseki Solicitors: www.obasekisolicitors.com
+ Jacqueline McKenzie speaking on the Commonwealth And Windrush Scandal, from community engagement, the courts, and beyond: www.mckenziebeuteandpope.com
+ special guest & Golden Minute presentations
David Lammy MP (video), Raa Tehuti (PowerPoint), Naglaa Ahmed, Awula Serwah, June Lewis

Aims to answer questions such as:
+ Can a British passport-owning citizen be repatriated?
+ Should a settled status in Britain mean not building links with "back home"?
+ How does one go about regularising one's immigration status?
+ How does one relocate to Africa or the Caribbean?
+ How to do business and strengthen ties with Africa or the Caribbean?
+ What are some of the positive developments "back home"?
+ How does one engage in business or politics in order to improve living in Britain?
#HostileEnvironment? Look To Africa! consists of Pan-Africanist, Garveyite and British immigration history + practical engagement with Britain, Africa and the Caribbean from guest speakers covering law, politics, business and investment in Britain, Africa and the Caribbean. Ends with a Garvey Cipher - a plenary, where the audience is encouraged to put forward issues and possible solutions towards the way forward, and engage with the special guest speakers.
This event is aimed at an inter-generational audience. It is going to be an in-demand event, so you'd better grab your early-bird tickets!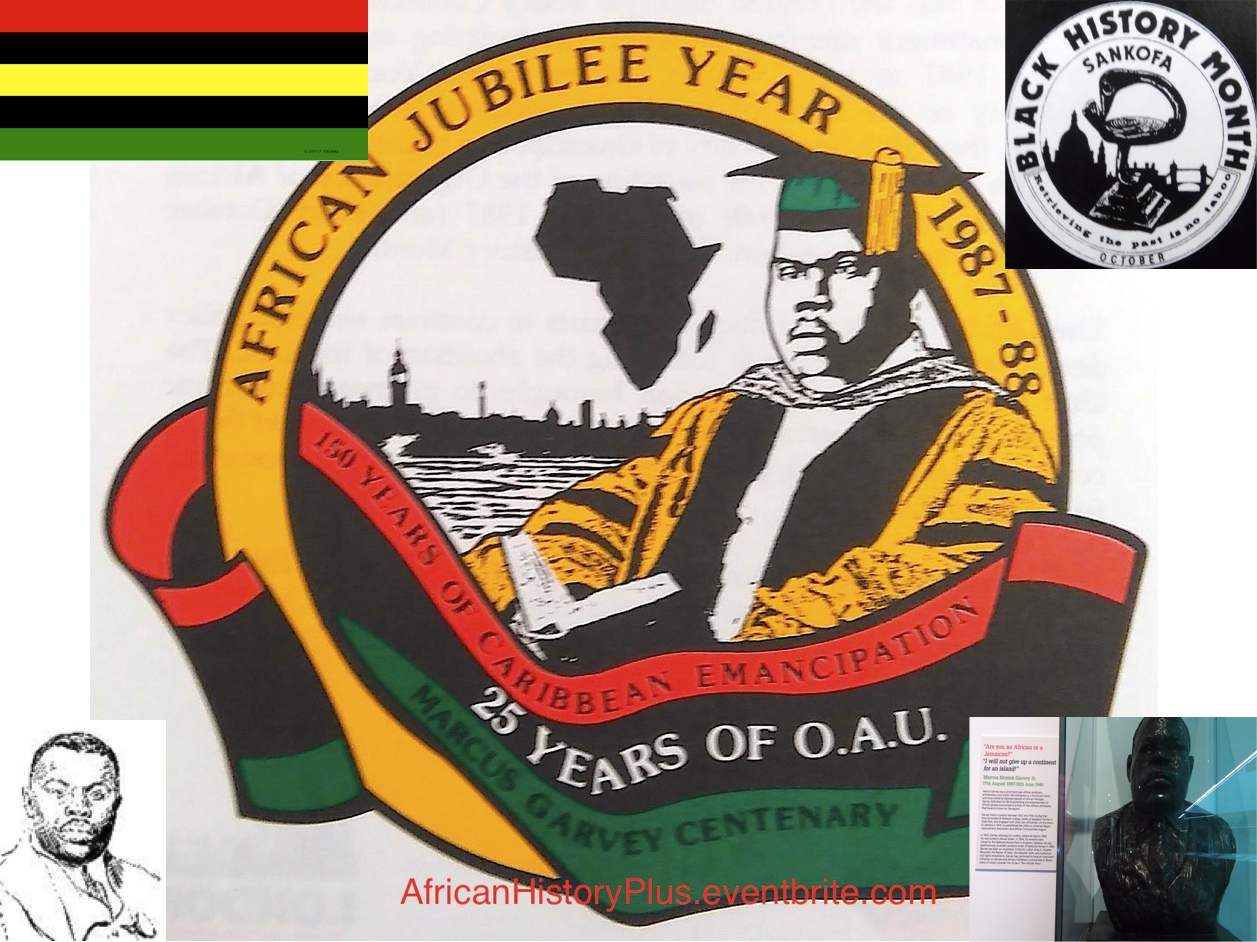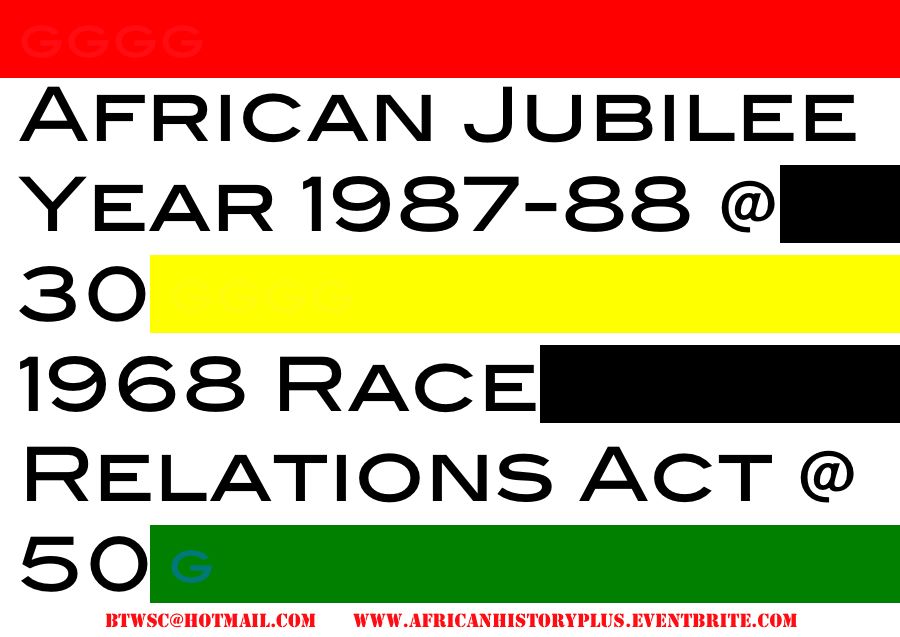 Delivered by BTWSC/African Histories Revisited in association with Africans For JC Values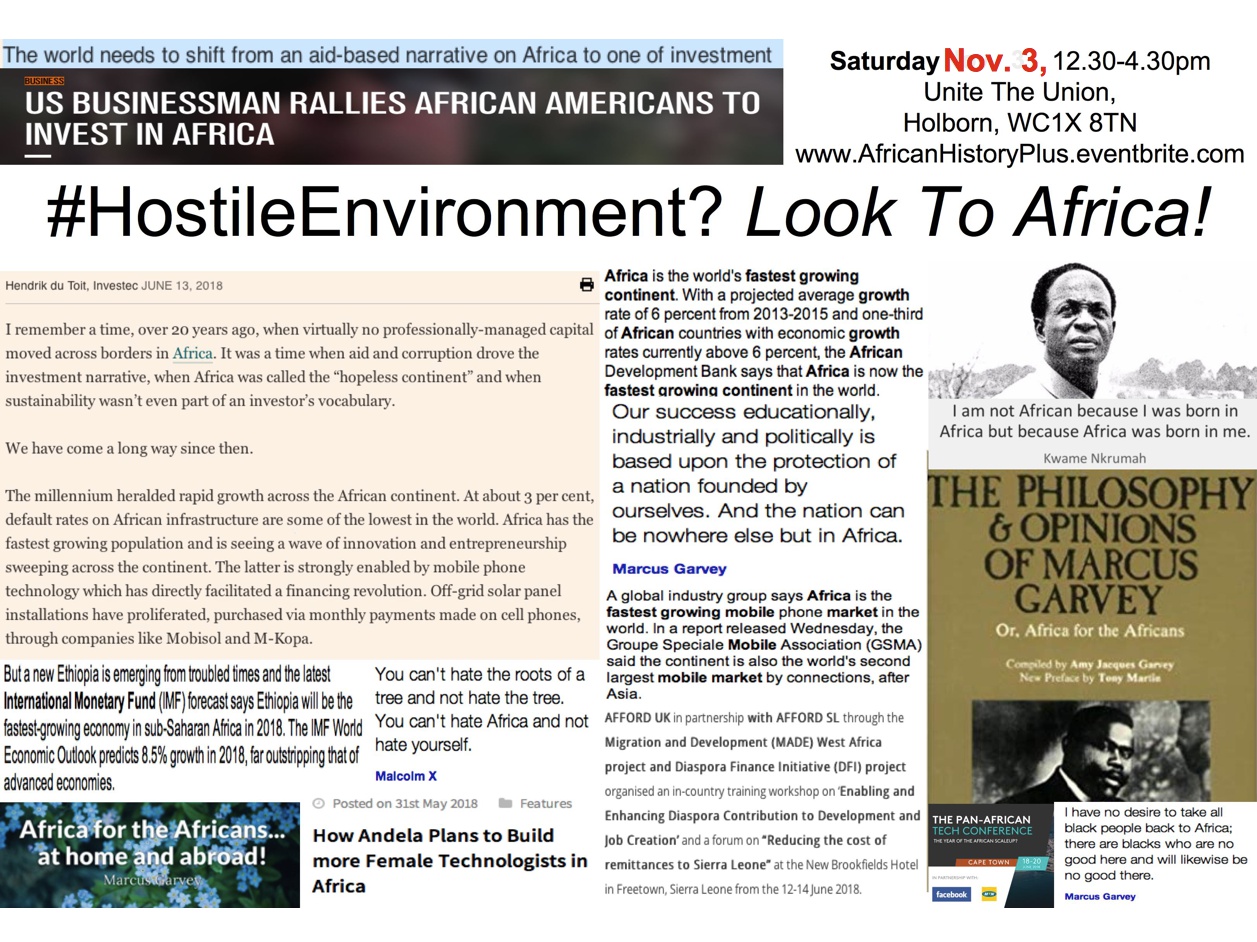 Date and Time
Location
Unite The Union
128 Theobalds Road
Holborn
London
WC1X 8TN
United Kingdom
Refund Policy