About this Event
Manga (Japanese comics) has a unique art style and storytelling technique. Historically it has been the product of Japanese creators, but did you know there is manga made outside of Japan?
And did you know that there is manga being made in Tottenham?
British manga brand mayamada is one homegrown example...co-founded by Tottenham based entrepreneur Nigel Twumasi, the company was started from the ground up and alongside illustrator Pinali, Nigel has produced seven print titles from the mayamada universe: a fantasy television network with an all animal cast of characters.
The company has been featured in Vogue, GQ, NEO Magazine, Mashable, Bleeding Cool, Metro, Evening Standard and The Voice among others. They have exhibited at comic conventions across the UK, Europe, and internationally. Nigel has also featured on the BBC as part of the national 56 Black Men Campaign.
Now young people in Haringey the chance to meet a local entrepreneur and manga creator! You'll be able to meet Nigel and check out the manga he makes, including their latest release Hot Lunch Vol.1 - successfully funded on Kickstarter in 2019.
He'll be talking about his journey and taking questions from young people in the audience. You can then put your question to Nigel about entrepreneurship, making comics and creativity in general!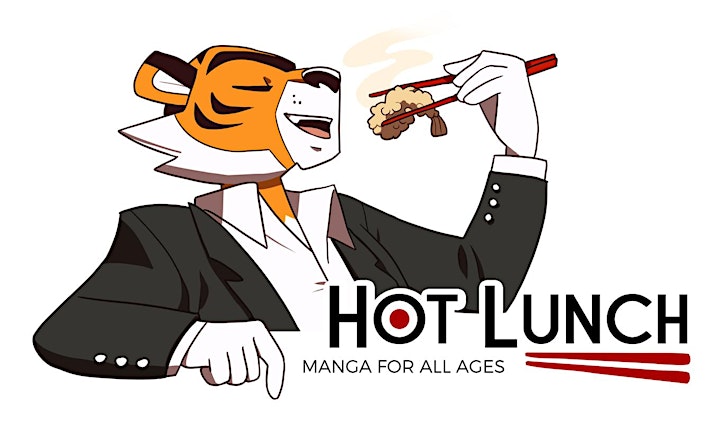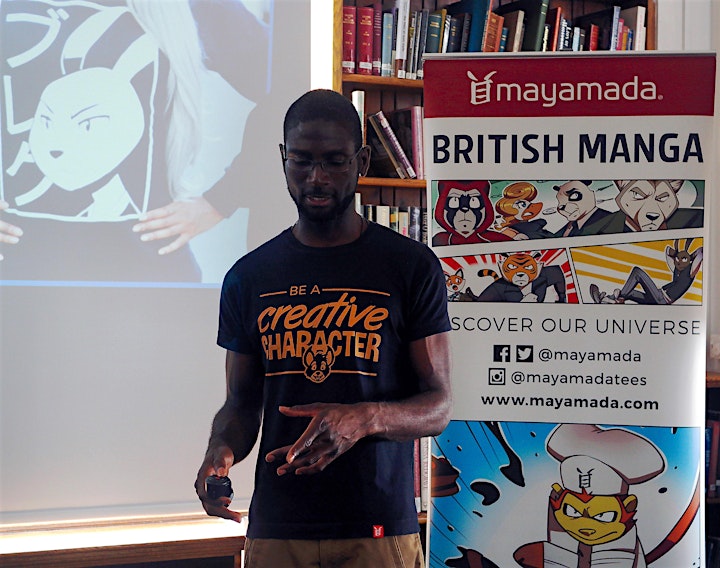 4.30pm - 5.30pm: Book Signing
The afternoon will start with a showcase and signing of the 3rd manga graphic novel from the mayamada universe, Hot Lunch Vol.1.
What happens when Ocean's Eleven meets Robin Hood?
The Hot Lunch story follows Taishi, an aspiring chef forced into making a dramatic career change to master thief. Framed for a crime he didn't commit, he sets out to bring down the cabal known as the Circle of Flavour (the dastardly ones who framed him) and protect his adopted family.
If you're new to mayamada and manga in general you're welcome to come and find out about the mayamada universe as well as picking up a signed copy of our latest graphic novel.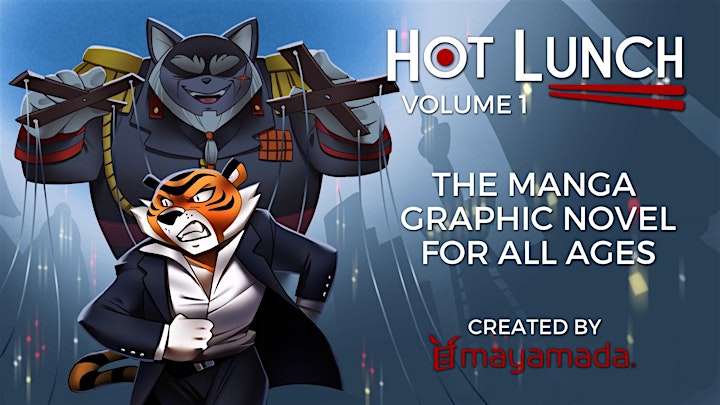 5.30pm - 6.30pm: Live Q&A
If your young person is interested in comics, anime, manga, or generally pursuing a creative career, this is a great opportunity! The event will end with a live Q&A session that will give you the opportunity to put your questions to Nigel.
Nigel also delivers creative comic story workshops, working with young people across London and has delivered over 100 comic story workshops in schools, youth hubs, and in collaboration with brands like Uniqlo.
The event is FREE but places are limited so RSVP to book your space and support local enterprise.
PLEASE NOTE: The event will be photographed. If you do not consent to photographed of you or your child, please make staff aware on entry to the event.