Sales Have Ended
Registrations are closed
Sorry, but the registration is now closed.
Sales Have Ended
Registrations are closed
Sorry, but the registration is now closed.
Description
What is Hotel Technology Forum?
Hotel Technology Forum is an event for hoteliers by hoteliers - it is organised by four leading hospitality companies to help hoteliers make sense of the ever changing technology world, introduce them to revenue management, improve organisation and guest communications and booking processes. Following on from the success of the Hotel technology Forum in Warsaw, we are now bringing it to Bratislava.
The event is free to attend and lunch is included.
Who should attend?
The event would benefit most hoteliers responsible for operations, sales, marketing, revenue and distribution.
Agenda
09:00 – 09:30
Registration and Welcome

09:30 – 10:00
Revenue management journey - are you there yet? By IDeaS Revenue Solutions

Hotel dynamics are intensifying. New market competition, industry data and revenue opportunities are unearthed every day—critical milestones along the strategic path to profit optimisation. But the road to revenue success looks different for every person, in every hotel, in every market. This session will help you pack for your journey if you are only starting off, or you are already well underway, help you validate your selected path.
10:00 – 10:30
Digitalisation and its impact on hotel operations. By hotelkit

Get an insight into how work in hotels is changing through digitalisation. We will discuss the various impacts that digitalisation is having on the day to day running of a hotel, such as automated work orders, task management and employee communication through mobile devices. How are employees adapting to this? We will show you some examples how digitalisation is changing our lives.
10:30 – 10:45
Coffee break

10:45 – 11:15
Trends in revenue management. By TopGahn
Not only technology is developing. Revenue management strategies are also changing. The session will create awareness that a flexible, customer-friendly rate structure is key for developing professional revenue management strategies. This flexibility allows you to adapt the ever changing market place and allies with your guests' needs. Leveraging occupancy and yield starts with small steps and you will learn which tools, strategies and technologies can help you to achieve the best results for your property.

11:15 – 11:45
Is PMS no longer the centre of the hotel technology universe? By ASW Systems

The biggest challenge for hotels today is how to effectively integrate all the technology they use – property management system (PMS), channel management system (CMS), revenue management system (RMS) or customer relation management system (CMS). You will learn how to solve this challenge by using the new technology called service bus for interfacing all your vendors and benefit from one single source of truth when processing your Big Data.
11:45 – 12.15
Navigating the changing distribution landscape. By OTA Insight
Through this presentation you will learn how to use smarter data insights to optimise pricing and revenue strategies across your online channels.
12.15 - 12.30
Q&A and wrap-up

12:30 – 13.30
Lunch

Our presenters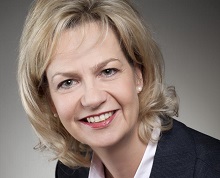 Silvia Mayer, IDeaS Revenue Solutions
Since joining IDeaS in 2012, Silvia started working closely with hotels to create partnerships and soon began understanding their daily pricing challenges. She has continued supporting many regional hotel chains and independent properties within the Germany, Austria and Switzerland area, to help drive better revenue by supporting the implementation of international best practices in revenue management tailored to local market needs.
With more than 1.6 million rooms priced daily on its advanced systems, IDeaS Revenue Solutions leads the industry with the latest revenue management software solutions and advisory services. Powered by SAS® and with nearly three decades of experience, IDeaS proudly supports over 10,000 clients in 124 countries and is relentless about providing hoteliers with insightful ways to manage the data behind hotel pricing.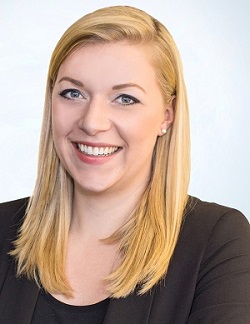 Tina Seitner, hotelkit
Tina Seitner joined hotelkit in 2013 having previously worked in sales & marketing roles in Viennese Hotel and Austrian Hotels Association. Tina holds a degree in Hotel & Tourism Management. hotelkit is a hotel operations & communications software that digitalizes internal processes within a hotel. It helps hotels to optimize internal communications, document hotel knowledge in a more transparent and sustainable way and to process daily tasks, checklists and repairs more efficiently. hotelkit is being successfully used by more than 500 hotels worldwide.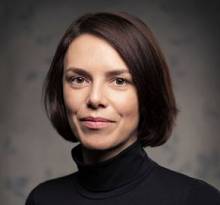 Hedvika Trunečková, ASW Systems
Hedvika Trunečková is in charge of the hospitality segment for ASW Systems and manages its sales and support team for protel family of products. She gained her hospitality degree in Central Michigan University and expanded her practical experience in the MICE segment as conference manager in andel´s and angelo Hotel Prague.

protel is a mature, internationally proven hotel management software that provides powerful support for all activities in hotel daily operations. Currently more than 14,000 hotels are using protel PMS in 90+ countries all around the world. ASW Systems is the leading supplier of information systems in the HORECA segment in the Czech market with more than 1500 customers using Septim, its POS system and is also the official vendor of protel software in the same region.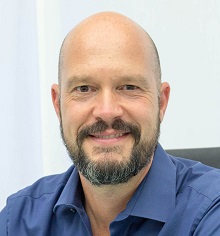 Martin Gahn, Top Gahn
Martin Gahn founded his consultancy company TopGahn back in 2010. The idea behind TopGahn was market-specific consulting for hotels to improve results and ensure quality standards. The goal: Consulting on site with long year experience, optimizing internal processes, practice-oriented and competent. The services: Quality Checks, Yield- and Revenue-Management, pricing, consulting, training, coaching.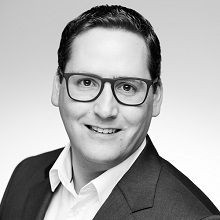 Jens Böcker, OTA Insight
Jens Böcker is Director of business development for OTA Insight managing Central and Eastern Europe where he focuses on engaging local and global players in the hospitality industry to share the challenges they face in the digital landscape and aims to provide tools and insights to help hoteliers overcome their technological barriers.
Jens has previously worked at Booking.com where he led a team managing hotel chains in the German market, he has also led Revenue Management across a number of global chain hotels including Intercontinental Hotel Berlin and the Hyatt Hotels in Central Europe. With his experience in both sectors of the industry he can provide valuable insight on how to win in a Revenue Management based environment.

Questions?
Please contact Ksenia Ruffell at IDeaS if you have any questions about the event or reach out to any of our speakers through their LinkedIn.