Description
About the Session
Join us in this House of Commons meeting hosted by Stephen Metcalfe MP, member of the Government select committee for Science and Technology. We will look at the impact that robotics and artificial intelligence will have on our society – on jobs, household spending power and so much more.

Predictions of the robotification of our workforce are growing stronger by the day. While some commentary may sound more like science fiction than fact, PwC published a report predicting that up to 30 per cent of existing UK jobs are susceptible to automation from Robotics and Artificial Intelligence (AI) by the early 2030s.
Panellists
Stephen Metcalfe MP (part of the government select committee for Science & Technology)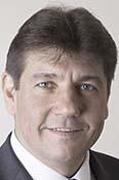 Rob McCargow - Artificial Intelligence Programme Leader, PwC Rob works with partners across academia, government, technology vendors, start-ups, and other key stakeholders, in order to drive innovation within the Firm and develop new services for clients. He is an evangelist for responsible technology and promotes awareness of the growing ethical agenda relating to AI. He is an advisory board member of the All-Party Parliamentary Group on AI, an adviser to The IEEE Global Initiative for Ethical Considerations of Autonomous and Intelligent Systems, a TEDx speaker, and a Fellow of The RSA. Rob is particularly focused upon the issues and policies relating to the impact of automation on the workforce, the future skills agenda, and ensuring that the benefits to be delivered by AI are equitably spread across society.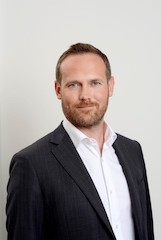 Wael Elrifai - Wael Elrifai is a thought leader, book author & public speaker in the IOT and Machine Learning space in addition to his role as Sr. Director of Enterprise Solutions & AI at Hitachi Vantara. He has served corporate and government clients in North America, Europe, the Middle East, and East Asia across a number of industry verticals and has presented at conferences worldwide. With graduate degrees in both electrical engineering and economics he's a member of the Association for Computing Machinery, the Special Interest Group for Artificial Intelligence, the Royal Economic Society, and The Royal Institute of International Affairs.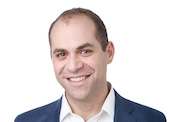 Adam West - Adam is Head of Marketing at Satalia, one of Europe's fastest growing AI companies that combine optimisation and machine learning to solve the world's hardest optimisation problems. Adam regularly speaks about the future of AI - what it is, what it is not and what impact it will have on industries, and the wider society. Adam also discusses how technology, psychology, and philosophy are being applied internally to build smarter, faster and more innovative organisations; giving practical examples of how Satalia are using data science to tackle feedback, pay reviews, resource allocation, strategic decision making and organisational design. Adam has recently done talks for Google, GSK, and Pearson.

Sally Eaves - Official Member of Forbes Technology Council and technology/business global advisor

About the Sponsors
Troi is an alternative to traditional recruiitment: A complete solution. Designing your talent strategy where you need it and then delivering it directly through an experienced In-house recruitment resource. They sit with your business, understand your culture and deliver your hires directly, avoiding costly agency fees.