Description
You are invited to a Wandsworth Chamber Reception
at the House of Commons

on Thursday 24th October 2019
6 PM - 8 PM
Sponsored by
Marsha de Cordova MP for Battersea

and the
University of Roehampton
The University of Roehampton is a diverse and inclusive organisation and is committed to providing a network for communities and partners who share our values. Ethical business is particularly important to the University – from the research we conduct and the supportive environment for our students to sustainable success stories such as our Growhampton project.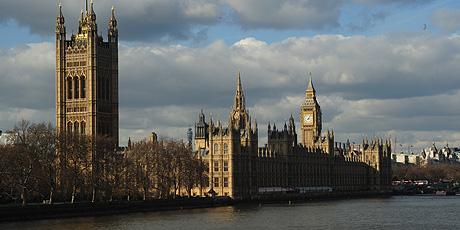 BOOK NOW!
Marsha de Cordova, Member of Parliament for Battersea is hosting a reception on behalf of the Chamber at the House of Commons to which you are invited. The event will also be attended by key stakeholders in Wandsworth and local business leaders.

Speakers include: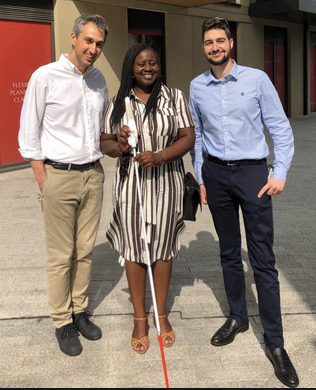 Gökhan Meriçliler, Marsha de Cordova and Jean Marc Feghali
Demonstrating WeWALK, the world's most revolutionary
smart cane developed for visually impaired people
Marsha de Cordova MP - Welcoming you to the House of Commons
Jean Marc Feghali MEng ACGI, PhD Candidate, Imperial College London UK R&D Lead | WeWALK

"Accessibility and Ideology: Making London More Inclusive"
Whilst tech is a big proprietor of social change, the greatest change can only happen when businesses of all fields adopt a more 'inclusive' attitude. Where organisations should be proud to work with local charities or individuals with a range of abilities to make their outputs more accessible to all, thus mutually benefitting everyone.
It is advisable to book your place early as space is limited to the first 60 to register. Book now to ensure your opportunity to meet your Battersea MP and network with local businesses, council officers, and VIP guests
Meeting Fee:
This is a FREE Event but Members of Wandsworth Chamber will be given preferential places if the event is over subscribed.

Refreshment will be served during the evening.

It will be necessary to close the booking a few days before the event for security reasons so please BOOK NOW!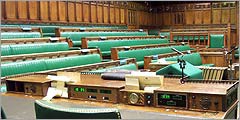 Please allow 15 minutes to go through security due to the House of Commons security protocols - see notes below.

House of Commons - Visitor Entry Instructions
The Reception will take place in the Jubilee Room at the House of Commons on Thursday 24th October 2019 from 6 pm to 8 pm, which is a short distance from the security entrance. On arrival at the Houses of Parliament, you need to enter through security at the Cromwell Green Visitors' Entrance, just off Parliament Square (please see attached map). Please allow at least 15 minutes to get through security. A member of our team will be greeting guests in Westminster Hall and showing them up to the Jubilee Room.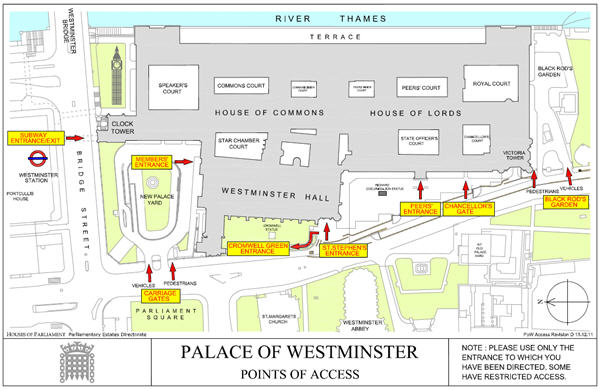 There is no parking available at the House of Commons, although there is the NCP car park on Abingdon Street and street parking is nearby, subject to availability and the usual restrictions. The 87 bus from Wandsworth stops in Abingdon Street, near the Cromwell Green Entrance; the 344 stops at Lambeth Bridge on the opposite side of the river, and the 44 goes to Victoria. There are regular trains from Clapham Junction to Victoria and Waterloo, both of which are a short walk to the House of Commons.
Please bring your invitation with you.
Organiser of House of Commons Reception 24th October 2019 at 6PM