Description
Afternoon show arrival time 13.30
**EVENING SHOW CANCELLED***
This exclusive catwalk event is a one-off opportunity to experience a taste of London Fashion Week here in our own city.
House of iKons are infamous for offering a platform to unique and talented new designers, and this is evidenced by the daring and show-stopping designs seen on the runway. House of iKons have previously worked with names like Beyonce, Nicole Kidman, Paris Hilton, Katy Perry and JLo, so this is not just any catwalk show, this is the ultimate fashion experience!
Two shows, an afternoon or an evening, give you the choice of experiencing a relaxing afternoon of luxury designs, or opting for an exciting night of high-end glamour. Be inspired by the 10 international designers showcasing bold and daring designs more commonly seen in LA, Dubai or Abu Dhabi, (where House of iKons shows have already taken place this year).
Our pop-up shops will also give you a chance to see a wider range of designs close up before the show, or to purchase anything you simply can't resist after!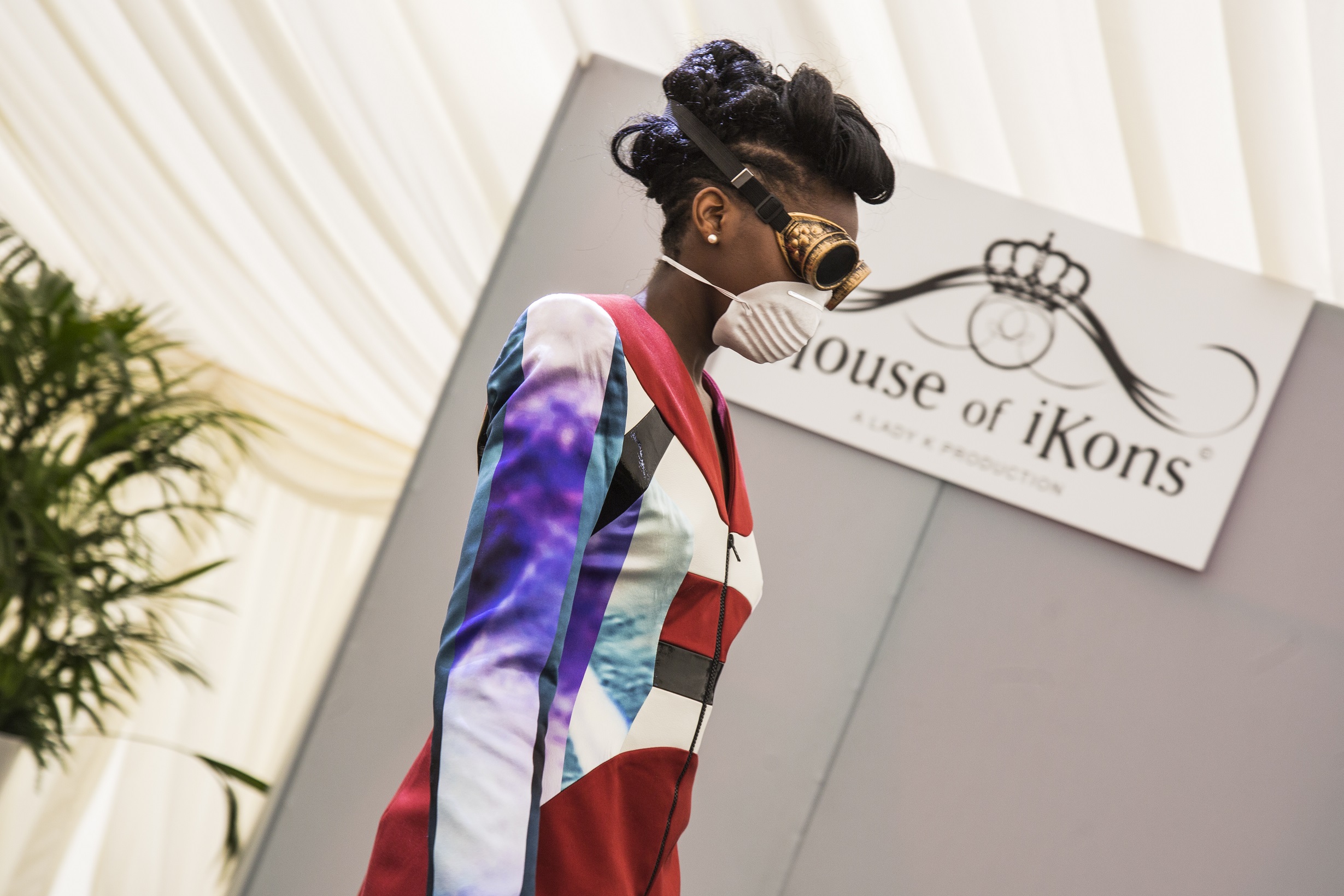 Upgrade to a VIP ticket to our Afternoon Show and enjoy front row-seating and a delicious post-show Cream Tea in the hotel. Or how about a VIP ticket to our Evening Show, which entitles you to an arrival drink, front-row seating and an opportunity to go behind the scenes to meet the designers and back stage crew.
"I just wanted to say how much I enjoyed the Catwalk event. It was a really special occasion seeing such wonderfully creative designers showcasing their talent."
The event is part of The Cambridge Roar - a festival of charity events raising funds for worthy causes. Since its conception in 2014 we have raised £55,000 for our nominated charities through holding a huge variety of events in a purpose-built luxury marquee in the grounds of Quy Mill Hotel & Spa, Cambridge.