Location
Hotel Seehof Davos
159 Promenade
7260 Davos
Switzerland
HOUSE OF UKRAINE at World Economic Forum (WEF) 2022
About this event
HOUSE OF UKRAINE
Stand with Ukraine – at the House of Ukraine during WEF 2022
25th May 2022, 18:00-23:00 Hotel Seehof, Davos
Visit the House of Ukraine during WEF 2022
The colorful format of the event is centered around speeches and panel discussions dedicated to the topic of achieving peace in Ukraine delivered by leading Ukrainian representatives, top-level politicians, tech thought leaders and support organisations, embedded in beautiful Ukrainian music from top chorista Vladyslav Tlushc and Ukrainian food.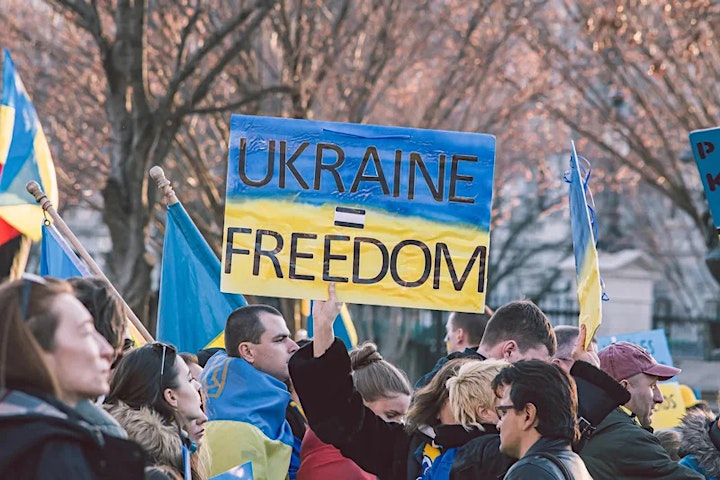 KEY FACTS:
Theme: Stand with Ukraine. Stop Russia's war
Date: 25-May-2022
Time: 18:00-23:00 CET
Venue: Hotel Seehof, Davos
WEF Venue status: Security Zone hotel
Access: Registration and security clearance through WEF
Organizer: TechForPeace.io
Type of event: Conference, non-for-profit
Proceeds donated to organisations helping Ukrainian children
Agenda
18:05-18:20 The Sound of Ukraine Kateryna Zhaburovska, Bandura
18:20 Welcome and opening remarks
Olga Feldmeier, Initiator Tech for Peace
18:25 What this war means for Ukraine - the historical perspective
Sasha Volkov, Leader of Ukrainian Diaspora in Switzerland
18:35 Economic implications of the war for the world economy
Nikolaus Lang , Leader of Global Advantage Practice of Boston Consulting Group
18:50 The lives of the people on the ground: witnesses report
Ukrainian representatives
19:05 The power of independent media
Marc Walder, CEO Ringier AG
19:15- 19:30 BREAK Bohdan Ivasyk, Violin, and Nataliia Semenova, piano
19:35 Introduction: Tech for Peace
Olga Feldmeier
19:45 The role of tech in stopping the war and rebuilding Ukraine
Panel discussion
Bruno Schenk, CEO ATOS
Marik Hazan, Tabula Rasa Ventures
Semyon Dukach, Founding partner One Way Ventures
Tristan Thoma, Direct of Product, Government & Payments AlphaPoint
Moderated by Anastasia Miron, Co-founder Globein
20:10-20:25 BREAK Dmytro Kalmuchyn, Khrystyna Zaborska, opera singers from Ukraine
20:25 How and when the war in Ukraine will stop
Ukrainian representative
20:40 Refugee crisis in Europe
Natalia Gavrilița, Prime minister of Moldova
20:50-21:00 BREAK Oleksandra Gorozhanova, Button Accordion
21:00 How crypto is making it in Ukraine
Michael Chobanian, Kuna exchange and crypto fund of Ukraine
21:15 Helping children in need
Maryia Delets, Founder Swiss Aesthetic Med
21:25 Blockchain technology on the peace mission
Panel discussion
Charles Hoskinson, Founder Cardano
Cameron James Anthony Hetherington, Core contributor Unchain Fund for Ukraine
21:50 Closing remarks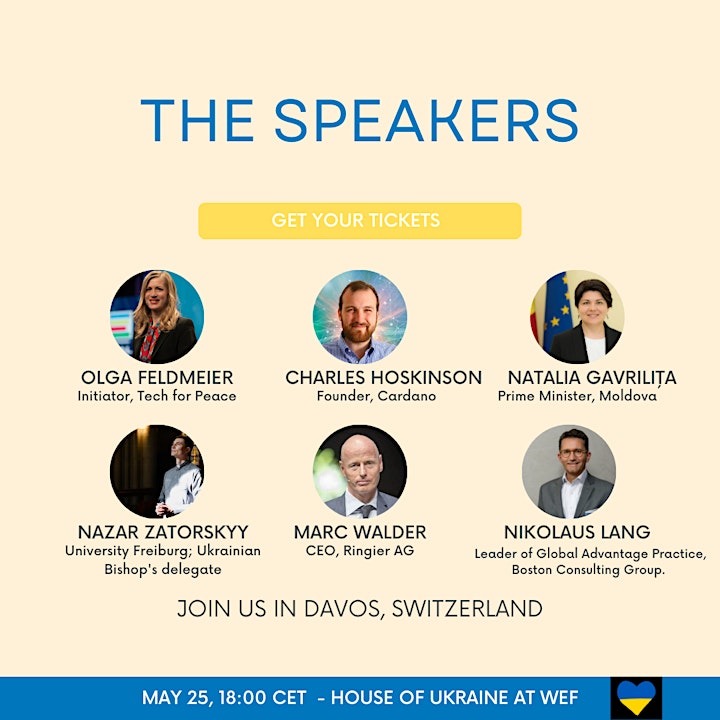 ABOUT THE HOUSE OF UKRAINE
Show your support for Ukraine by visiting the House of Ukraine during the World Economic Forum in Davos on 25 May. Be part of the conversation about the future of Europe and the path to peace for Ukraine. Listen to witness stories and learn how technology is helping to stand against dictatorship.
Enjoy rich Ukrainian culture, beautiful singing and Ukrainian food.
All proceeds from ticket sales will benefit Ukrainian children in need through charitable organisations.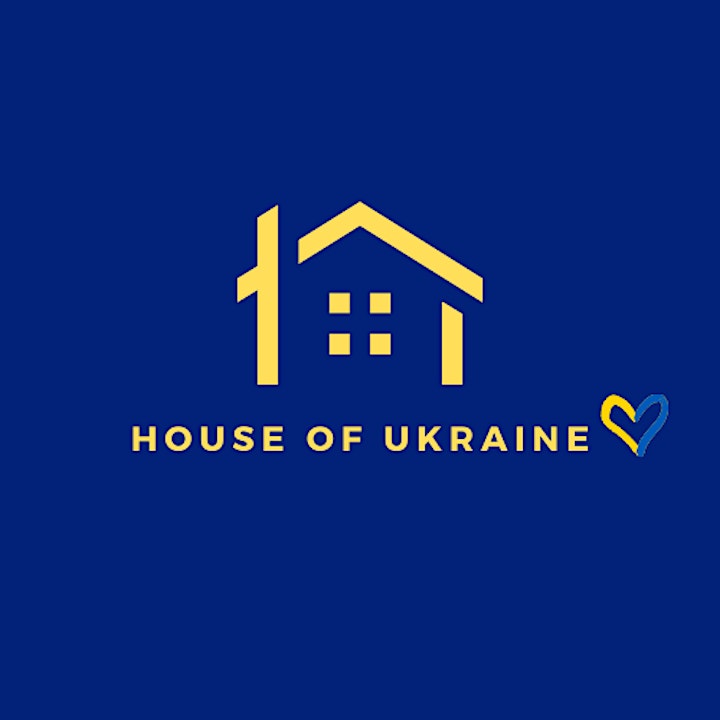 MAKE A BIG IMPACT IN DAVOS.
BECOME A SPONSOR:
5'000 CHF – GOLD
Logo presence on website and techforpeace.io
Co-marketing & branding
Media coverage
Social media campaign
Logo presence during events (on-screen)
Display of your information material
Free attendance for up to 3 delegates
10'000 CHF – PLATINUM
Logo presence on website and techforpeace.io
Co-marketing & branding
Media coverage
Social media campaign
Logo presence during events (on-screen)
Display of your information material
Free attendance for up to 6 delegates
Artwork from the NFT for Peace collection
Speaker slot
General admission (250 CHF)
The ticket gives access to the event including a hotel badge during the conference.
VIP ticket (1.800 CHF)
The VIP ticket gives access to the event including a hotel badge and a VIP badge during the conference AND the purchase of an artwork from the NFT for Peace collection.
Free Admission for Ukrainian Nationals
The free ticket is available for Ukrainian citizens. Proof of ID will be requested via email for confirmation.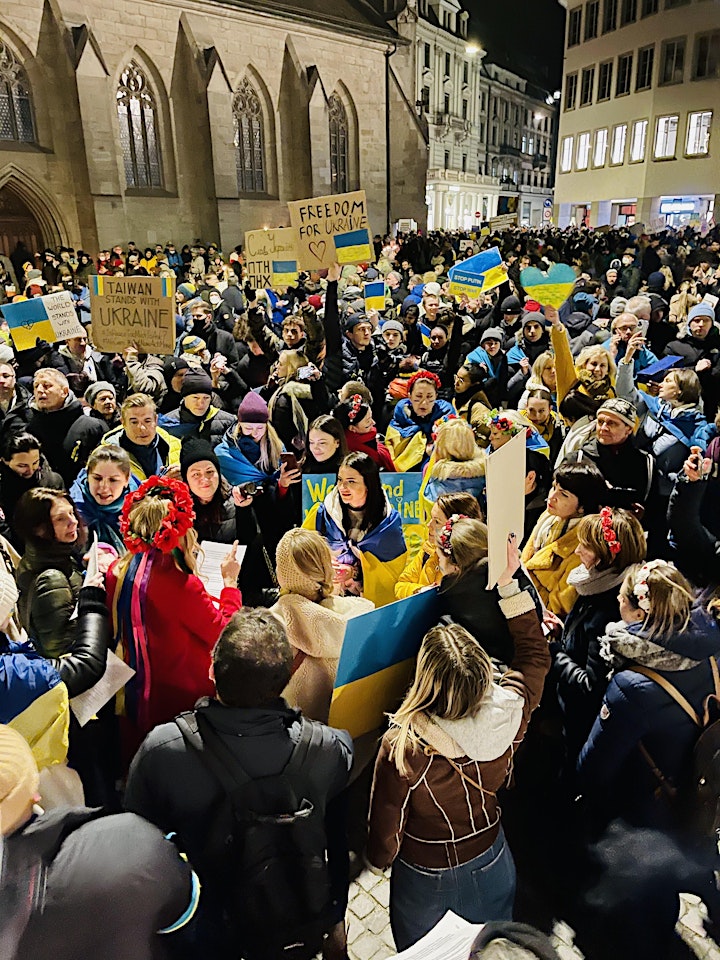 WHY SUPPORT HOUSE OF UKRAINE AT WEF
The House of Ukraine brings together all people on the ground who want to express their support for Ukraine, not only WEF members. It is inclusive and uniting. All Ukrainian citizens have a free entrance to the House of Ukraine. There is a place and space for them to be during WEF in Davos. Your contribution as a sponsor will make this access and dialogue possible. Your support helps children in Ukraine as all proceeds beyond the cost of the venue go directly to charities assisting Ukrainian children.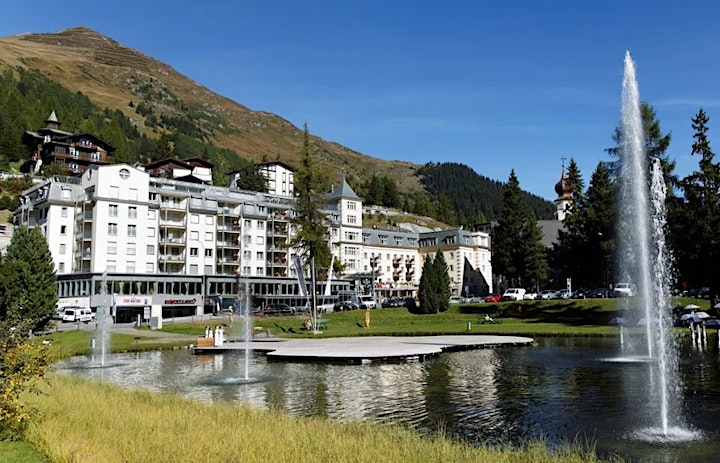 ABOUT TECH FOR PEACE
Tech For Peace is the global peace initiative using technology to help stop the Russian war against Ukraine. We are an activist group of over 100 technology entrepreneurs, artists, athletes, political leaders, and tech entrepreneurs including digital asset exchanges, marketplaces, and other blockchain technology companies, along with people who care.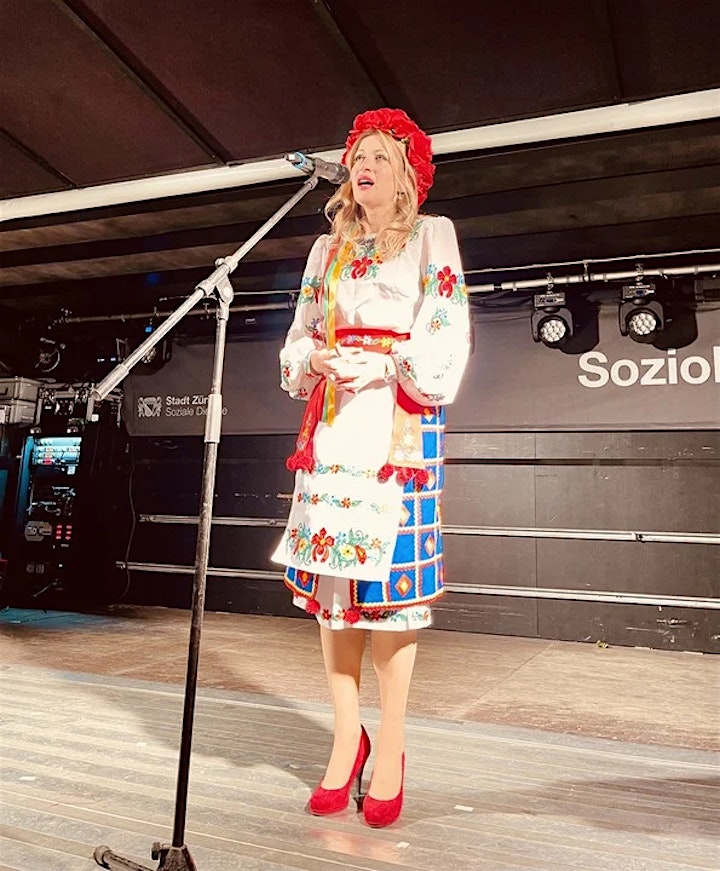 Photo: Olga Feldmeier, one of the initiators of Tech For Peace
The organizer is the civil activist group Tech For Peace
Tech For Peace is a global peace initiative targeted at using technology to help stop Russia's war against Ukraine.
Purchase your ticket today and join us in the fight for freedom.
SECURITY ZONE ACCESS GUIDELINES
The event venue is located in WEF security zone at Seehof Hotel. To access the hotel you need first to receive hotel Badge for Seehof hotel. The process:
1. After you purchase the ticket we share your information with Seehof hotel
2. Seehof hotel sends your information to WEF registrations
3. WEF registrations sends you the email with link to registration form.
4. You fill out WEF form and upload a copy of your passport
Please check for details here:
https://www3.weforum.org/docs/Media/AMNC15/Help_Media%20registration_AMNC.pdf
5. WEF checks your data and you receive the email when security zone access is approved
6. In Davos, go to "WEF registration" with passport and credit card (for WEF security check), there you receive the hotel access badge and can then enter the event venue. The registration tent is near the Bündaparkplatz, 10 min walk from Seehof Hotel.
Important: YOU CANNOT ACCESS THE VENUE WITHOUT HOTEL BADGE AND PRIOR REGISTRATION WITH WEF. We advise to register at least 3 days in advance.
House of Ukraine organizers have no influence in this process and cannot let anybody in without hotel badge.