Actions and Detail Panel
How Am I Coming Across?
Fri 15 December 2017, 09:15 – 12:45 GMT
Description
Invitation to: How am I Coming Across? - Communication Workshop
Make connections, improve relationships and minimise conflict
It's always good to talk. For many, communication is still regarded as the most important skill of all. Consider the number of conversations we have in a typical day with colleagues, friends and relatives. Invariably some of these go well – leading to a worthwhile conclusion or a strengthening of the relationship, others do not. While it is difficult to define precisely what we mean by a great conversation, it is easy to know when you are having one (and even easier to recognise when a conversation isn't working!). This course provides an accessible and easy to follow way of improving interpersonal interactions through the use of effective dialogue. By applying the principles of Transactional Analysis (TA), this introductory level programme covers how to actively make better connections, reduce the potential for conflict and elicit the reactions you want from others in any social situation. It provides a working understanding of TA to help improve interpersonal communication and enable people to become more responsible for their own actions and experiences.
The programme demonstrates that we always have a choice and have the potential to determine the outcome of any social interaction. This half day session has been used widely in business when delivering 1-1 communication skills, interpersonal conflict management, negotiation skills and customer care. It is delivered by subject specialists from Endor Learn & Develop and includes a detailed A4 workbook for all attendees.
Learning Outcomes:
Apply practical methods to make new connections with others and ensure that constructive communication can continue indefinitely.
Develop ways to maintain composure, deal with conflict, resolve any communication breakdown and re-establish dialogue.
Recognise and respond to the hidden messages and unclear communications of others.
Differentiate between reciprocal, crossed and ulterior transactions.
Build strategies to extend a more 'adult' approach to work communication.
Critically appraise your preferred style when interacting with others.
Strengthen your ability to make informed communication choices and achieve the outcome you intended, in any interpersonal situation.
Comments:
'An excellent, well delivered interpersonal skills programme which was both dynamic and motivational'.
Senior Lecturer – University Centre, Grimsby
'Great course – I now realise that I am in charge and have a choice'.
Owner – Fast Track Motorcycle Training
Who should attend?
Suitable for all. Relevant to: customer services, sales, trainers, HR, caring professions managers, supervisors and anyone with an interest in relationship development.
Format:
- Registration and welcome from 09:00
- Start time: 09:15
- End time: 12.45
- 15 minute break mid-session (tea, coffee provided)
What to do next?
All you need to do is register your ticket to attend this event. These programmes are often oversubscribed, with only limited spaces available, so book now to avoid disappointment.
Parking:
Please note: there is very limited parking available at Sparkhouse. The nearest car park is the NCP on Brayford Pool, Lincoln, LN6 7TS. Alternatively you can use the NCP on St Mary's St, Lincoln LN5 7EQ or Broadgate Car Park, Saint Rumbold's Street, Lincoln LN2 5AP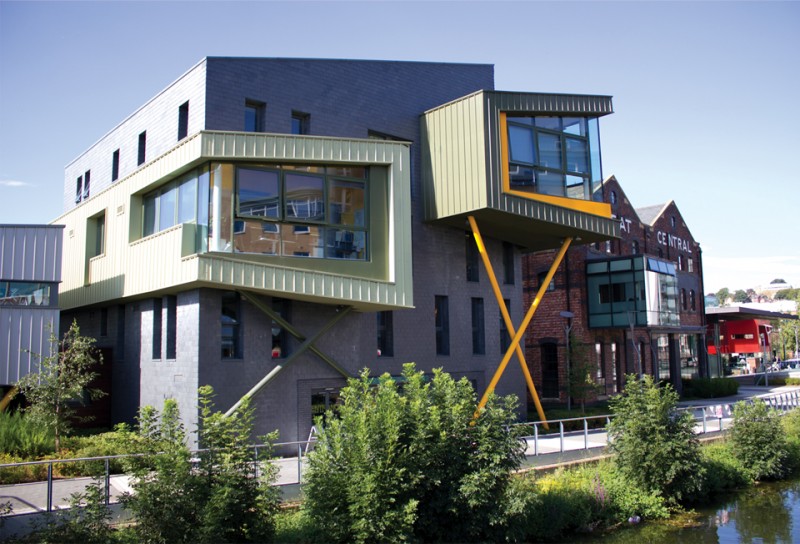 Information, Terms and Conditions:
For your convenience, Endor provide a visible and easy to apply all-inclusive, delegate rate for all our events. We absorb any additional charges including Eventbrite booking fees, processing fees and catering costs if applicable. Attendees can print VAT receipts from the order confirmation email or from the Tickets section of an account.
Any cancellation charges are calculated from when any written cancellation notice has been received and will be applied in all cases. All bookings involve administrative costs and it is difficult to fill vacant spaces as a result of any late cancellations.

- Over 2 weeks' written cancellation notice: Full refund provided.
- 1 week cancellation notice: 50% refund.
- Less than 7 days cancellation notice: No refund is available.

Alternatively, a substitute delegate can be named at any time before the course. There will be no extra surcharge for making a substitution. No refund will be payable for non-attendance if no prior notice of cancellation is given. Any refund due, will be issued after the course.
Enjoy the programme.
Date and Time
Location
Sparkhouse. Meeting Room 1.
Enterprise Building
Ropewalk
Lincoln
LN6 7TS
United Kingdom