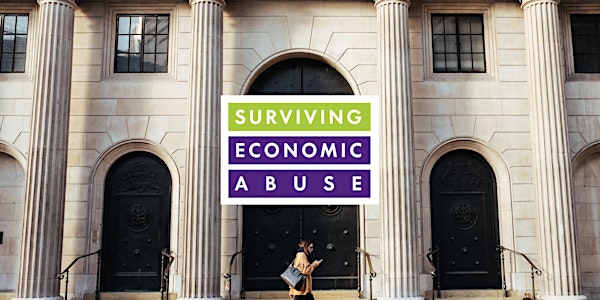 How banks can support victim-survivors of economic abuse (pre-recorded)
Raising awareness and knowledge on how banks and building societies can support victim survivors who have experienced economic abuse
About this event
This training aims to raise awareness and knowledge on how banks and building societies can support victim-survivors who have experienced economic abuse.
For professionals supporting women with economic abuse issues. Streamed with a Zoom discussion following the livestream
Learning Outcomes:
Increased knowledge of economic abuse and financial abuse
Increased knowledge on the role of banks and building societies
Increased knowledge on how to report economic abuse to your bank or building society
Awareness of the Financial Abuse Code of Practice
Surviving Economic Abuse (SEA) is the only UK charity dedicated to raising awareness of economic abuse and transforming responses to it. The charity works day in, day out to ensure that women are supported not only to survive, but also to thrive.