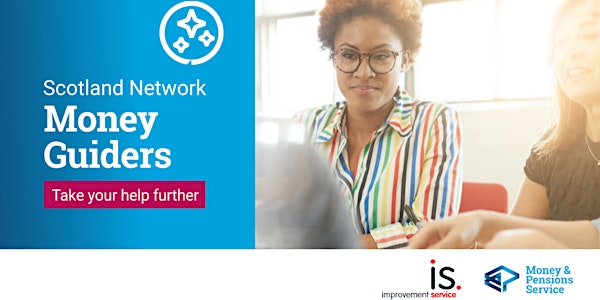 How can Helping Hands improve the money advice journey?
With Parkhead Citizens Advice Bureau on an innovative 'buddy' project that supports difficult to reach groups.
About this event
You'll hear directly from the Helping Hands 'buddy' and how their role has been integrated into the money advice service provided by Parkhead CAB.
The buddy and an experienced money adviser will talk about:
how this has improved the information gathering process
engagement between the adviser and client
how this has resulted in the journey for debt progression being faster, improving relationships between the service and the user
They will also tell us about the benefits of using the Helping Hands service to compliment and improve communication for clients as well as the feedback they've received from service users.
The speakers from Parkhead CAB will be:
Jenny Brazil, Helping Hands Money Advice Buddy
Jane Addison, Money & Welfare Rights Caseworker
Come along for what will be a fascinating insight into how this project is being delivered.
The event will use Microsoft Teams and if you've not used it before you may want to look at these guides. For help making Microsoft Teams more accessible and easier to use, go to the page on Accessibility support for Microsoft Teams.
Find out more about the network and how to join
There's further information at Money Guiders Scotland network, supported by the Improvement Service in partnership with the Money and Pensions Service.