About this Event
The OK-Net EcoFeed project is looking at the supply of organic feed for monogastric animals (pigs, layers and broiler chicken), more details can be found here. It is particularly looking at alternative organic protein sources due to the dependence in the EU on imported Soya, and the need for more regional food to be used.
We are holding a series of meetings to consider what innovative practices and feeds are being used in your region. There is scope within the OK-Net EcoFeed project to run some small-scale trials, or tests to investigate some of these ideas or feeds to see if there is some potential in the future.
This meeting will involve presentations of some previous research from Europe and also a farm walk looking at a grain sprouting system for layers as well as seed mixes used to provide a diverse grass ley for ranging chickens.
One outcome of the project is to increase knowledge and share information better. There is a website www.organic-farmknowledge.org which was initially set up following a similar arable project and will be updated with animal feed research when it is available.
There will be lunch provided by the host farm.
Please note that the farm walk will involve uneven ground, please let us know if you have any specific access requirements in advance.
This project has received funding from the European Union's Horizon 2020 research and innovation programme under grant agreement No. 773911. Follow the project on Twitter and Facebook.

About OK-NET Ecofeed
OK-Net EcoFeed is an EU-wide research project to support organic pig and poultry farmers, breeders and the organic feed processing industry in achieving the goal of 100% use of organic and regional feed.
Coordinated by IFOAM-EU, the OK-NET EcoFeed has 19 partners across 11 European countries, started in January 2018 and runs until December 2020. The consortium includes multiple actors, including feed processors and mills, farmers and farmers' organisations, research institutes, universities and advisory agencies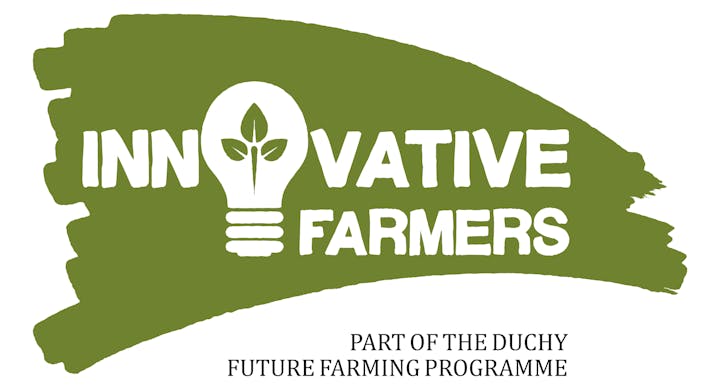 About Innovative Farmers
Innovative Farmers is a not for profit network giving farmers research support and funding on their own terms. Through trialling, testing and hands-on research, we're helping farmers find lasting solutions to practical problems. The network is part of the Duchy Future Farming Programme, funded by the Prince of Wales's Charitable Foundation. Innovative Farmers is backed by a team from LEAF (Linking Environment and Farming), Innovation for Agriculture, the Organic Research Centre and led by the Soil Association, supported by Waitrose.
Data protection
Innovative Farmers takes data protection very seriously and will only collect essential data from participants. Personal data will not be shared with any third party organisations without your expressed permission and will only be used in conjunction with this field lab. Under data protection law, we must give you information about the bases we are relying on to process your personal information. Innovative Farmers privacy policy can be found at https://www.innovativefarmers.org/about/privacy-policy-and-terms-and-conditions/
The Soil Association's full privacy policy is available here: https://www.soilassociation.org/privacy-policy/
By booking onto this event you agree to the terms and conditions stated in our privacy policies. You can opt out at any time by contacting info@innovativefarmers.org