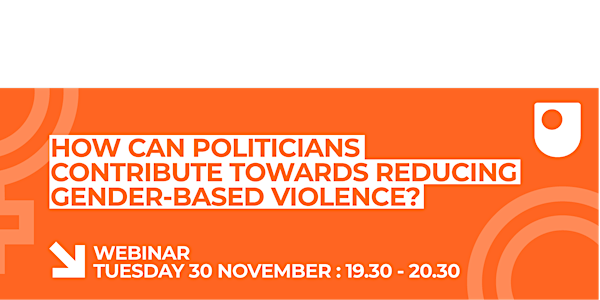 How can politicians contribute towards reducing gender-based violence?
The Open University is addressing the role politicians play in reducing gender-based violence.
About this event
Gender-based violence has been referred to as the 'shadow pandemic' as, worldwide, one in three women will experience physical or sexual violence – in the UK, a woman is killed every three days by domestic violence.
This webinar will hear the views of politicians across a variety of political parties of what they can do to contribute towards a reduction in gender-based violence.
Attendees will include:
Jess Phillips:
Jess Phillips is a Labour Party politician who became the MP for the constituency of Birmingham Yardley at the 2015 general election.
Jess has committed her life to improving the lives of others, especially the most vulnerable. Before becoming an MP, Jess worked for Women's Aid in the West Midlands developing services for victims of domestic abuse, sexual violence, human trafficking and exploitation. She became a councillor in 2012, in this role she worked tirelessly to support residents, with her work being recognised when she became Birmingham's first ever Victims Champion.
Since becoming an MP, Jess has continued her fight to support those who need it the most and has earned a reputation for plain speaking since being elected, unfazed by threats and calling out sexist attitudes as she promotes women's rights and focuses on ending violence against women and girls and on issues of justice and home affairs.
Jess is a bestselling author and has written three bestselling books. Her books focus on demystifying the worlds of politics and activism to encourage others to take back power and control.
Wera Hobhouse:
Wera was elected Bath's first female Member of Parliament in 2017. She is a committed environmentalist and the Liberal Democrat spokesperson for Justice, Women and Equalities, the Climate Emergency and Shadow Leader of the House.
Wera has been involved in politics since she was at school. A former professional artist and teacher, she served as a councillor in Rochdale for ten years.
Since joining Parliament, she has succeeded in making upskirting a criminal offence in England. She campaigns on improving access to mental health support and chairs the APPG on Eating Disorders.
Shahrar Ali:
Dr Shahrar Ali is Green Party spokesperson for Policing and Domestic Safety and its former deputy leader 2014-16, the first BME deputy of a UK parliamentary party.
Shahrar trained as a biochemical engineer and philosopher. His PhD tackled the morality of lying and deception in public life. He worked as a researcher in the Science and Technology options assessment unit of the European Parliament and is author of two popular books in Green politics, including Why Vote Green 2015.
A staunch advocate of the power of reasoned debate, including with those who most disagree with one another, he regularly appears in broadcast media and public festivals, from the Bloomsbury Festival and Battle of Ideas to the Royal Academy of Arts and Ted talks.
Rt Hon Anne Milton:
Anne trained as a nurse and worked in the NHS for 25 years. She trained in London at Barts Hospital, then went on to work in Hackney and Lambeth. She did research on respiratory illness, was a community nurse, worked with social housing providers and with palliative care teams. Elected as MP for Guildford in 2005, Anne served on the Health Select Committee, was Shadow Minister for Tourism, Gambling and Licensing, and then Shadow Minister for Health.
Anne was appointed Minister for Public Health in 2010 in the new Coalition Government and went on to serve 5 years in the Government Whips Office from 2012. She was the first female Deputy Chief Whip and was appointed to the Privy Council in 2015.
In 2017 Anne was appointed Minister for Skills and Apprenticeships and Minister for Women 2017 - 2018. She resigned from her Ministerial post in 2019.
Anne was one of the 21 Conservatives who lost the Conservative Whip and stood as an Independent candidate in the 2019 General Election.
Anne now works with: the wider Further Education Sector; is an associate with KPMG; the Purpose Health Coalition; and is a Trustee of Surrey University Students Union.
Anne was also a borough councillor for five years, has 4 children and having been bought up in Sussex, now lives in Surrey
During this webinar, lasting an hour, the audience will hear a personal account from Julie Aunger, who lost her daughter to a domestic homicide; panel members will take questions from the chair, Dr Anna Hopkins (Lecturer in Policing Organisation and Practice, The Open University); and there also will be an opportunity to ask your own questions to the panel relating to gender-based violence.