"HOW CAN WE ACCELERATE THE REBUILDING OF TRUST AND CONFIDENCE IN FINANCIAL SERVICES?" DUBLIN

Wednesday, 29 May 2019 from 11:00 to 17:00 (IST)
Event Details

"TIME FOR TRANSPARENCY:
How can we accelerate the rebuilding of trust and confidence in financial services?"
If you have got to this web page before seeing the full event details please click onto the link below to do so; otherwise click onto the "Order now/ Register" button above to make your booking.
https://www.transparencytaskforce.org/upcoming-events/dublin-29th-may-2019/
 Please note that the Transparency Task Force is a not-for-profit and whilst the revenues we generate from our symposia are mission-critical to keeping the Transparency Task Force afloat, if the Standard Ticket Price (€245) is genuinely beyond your budget, not to worry - please select the reduced ticket price option and pay what you can afford.
You can pay through PayPal or invoice. 
Thank you!
Some pictures from previous events: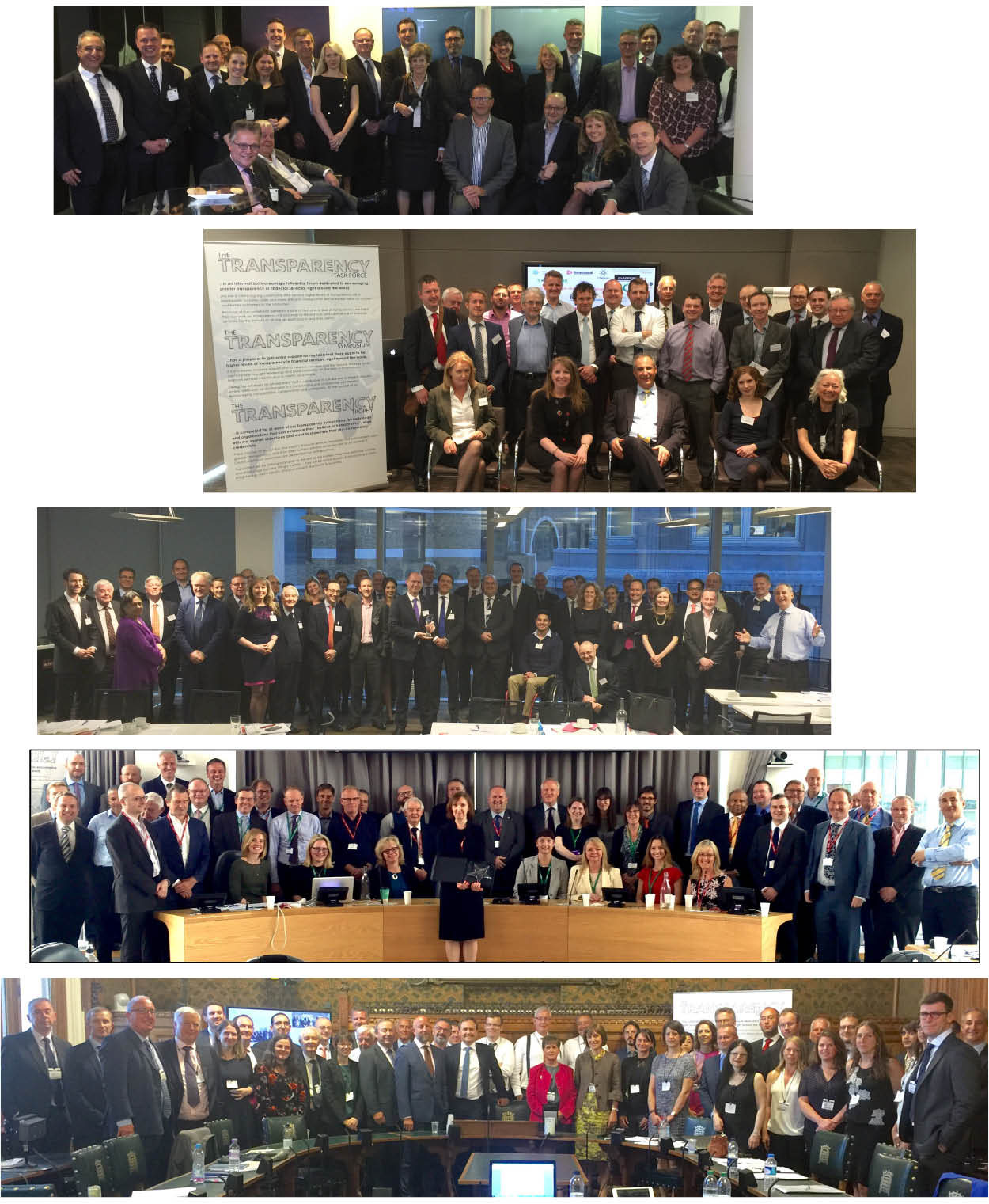 When & Where

Azon
46 Kildare Street
D02 AY29
Ireland


Wednesday, 29 May 2019 from 11:00 to 17:00 (IST)
Add to my calendar
Organiser
The Transparency Task Force is the collaborative, campaigning community dedicated to driving up the levels of transparency in financial services, right around the world.
We believe that higher levels of transparency are a pre-requisite for fairer, safer, more stable and more efficient markets being able to deliver better value for money and better outcomes to consumers.
Furthermore, because of the correlation between transparency, truthfulness and trustworthiness, we expect that our work will help to repair the self-inflicted reputational damage the Financial Services Sector has been suffering for decades.
'Sunlight is the Best Disinfectant'
That beautifully simple phrase sums up what the Transparency Task Force is all about. We believe that financial services market behaviour is improved when it is visible; and conversely, that behaviour that is allowed to happen 'in the shadows' is often at the expense of the consumer.
This is because, rather notoriously, the Financial Services sector is pre-disposed to 'opportunistic obfuscation and opacity'; it has profited from things being kept hidden from the consumer; sometimes deliberately, sometimes not - things like the true costs of investing, the true performance of products and the true risks that consumers sometimes face. 
Opacity leads to asymmetries of information and that's a major concern, because it prevents the consumer being able to make well-informed decisions and thereby stops the market working competitively.
Our Strategy for Driving Change
The Transparency Task Force seeks to operate in a collaborative, collegiate and consensus-building way; focusing on solutions not blame. We seek to effect the change that the financial services sector needs and the consumer deserves.
Our strategy for driving change is to bring together two types of people:
#1, Those with a sense of 'passion & purpose' about what needs to be done – such as the thought leader speakers at this event, the ethically-minded financial services professionals, enlightened market participants, pro-consumer campaigners and leading academics who are involved in our community; and
#2, Those with the 'power & position' to make change happen – such as the regulators, politicians, financial services leaders, trade bodies and professional associations. 
We are an informal but increasingly influential forum - our strategy for driving change seems to be working very well in the UK and we are looking to become a positive influence internationally, because 'opportunistic opacity and obfuscation' in financial services is a global problem.