Refund policy
Contact the organiser to request a refund.
Eventbrite's fee is nonrefundable.
Join socially-engaged artist Ellie Shipman to connect and create your own social project proposal during these practical workshops.
About this event
At this difficult time we understand that you may not be able to pay full price for these sessions so to make them accessible all our online event tickets are now 'Pay What You Can'.
Suggested pricing (should you be able to afford it) is: £40 full price / £20 student and for those on benefits or currently out of work please make a donation of whatever you can afford.
Session 1: Friday 26th June 10-11.30 / Session 2: Friday 3rd July 10-11.30
[Your ticket give you access to both workshop sessions]
WHAT TO EXPECT//
Join participatory artist and illustrator Ellie Shipman to explore the question: 'How can we maintain our practice as socially-engaged artists?' in this participatory virtual workshop over two sessions.
Ellie will present her experience from her own socially-engaged practice, as well as sharing examples of new social practice springing up in response to COVID-19 and other remote participatory art projects to inspire and intrigue.
WHAT WILL I LEAVE WITH//
You will be invited to connect and create together through a live workshop challenge to develop your own (hypothetical) social project proposal in between the two workshops, and receive feedback and support from Ellie and fellow participants in the second session.
The proposal will be yours to develop into a real project if you wish, or to act as a test bed to flesh out some new creative ideas.
WHO'S IT FOR//
This session is for artists interested in or already working with social practice, participatory and / or community projects.
This session will respond to Sophie Hope's earlier workshop, but will be a standalone event if you did not attend before.
THE FACILITATOR//
Ellie Shipman is a participatory artist and illustrator living in Bristol and working across the UK and internationally. Find out more at: eleanorshipman.com
Should you have any questions please get in contact with Stacey via stacey@creativityworks.org.uk.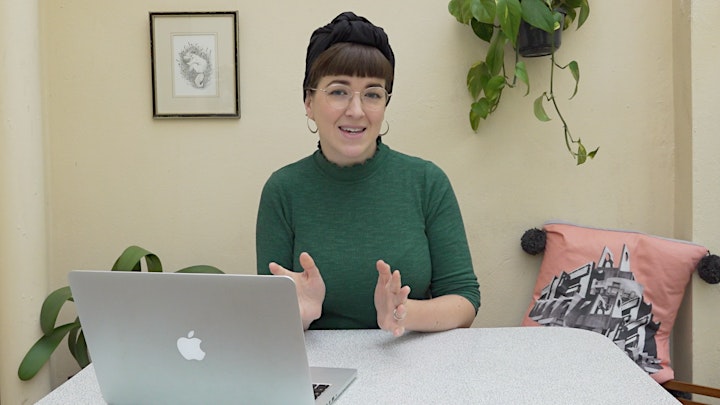 Coronavirus: At present our office is closed and all our workshops will be run online.
Cancellation Policy //
Creativity Works requires the fee for co|Create training and events to be paid in advance of the event. Bookings may be cancelled up to 7 days prior to the event. Cancellation can be completed through Eventbrite itself or notification of cancellation sent via email to stacey@creativityworks.org.uk. The person cancelling within this timeframe will then receive an email confirmation of the cancellation, and a refund [minus Eventbrite fees] will be given.
Creativity Works reserves the right to cancel or change the time or date of the event or change its venue, content, artists and the speakers at any time at our discretion. If we exercise that right of cancellation we will refund any fees which you have paid in advance. If we change the time, date, venue, content or speakers, we will give you an opportunity to cancel your booking. If you take that opportunity we will refund any fees you have paid in advance.
Refund Policy //
Any cancellations later than the 7 day advance period will be refunded at the discretion of Creativity Works and will be considered in exceptional circumstances. This will usually take the form of a 50% refund if cancelled between 7 and 5 days prior to the event. Cancellations of 5 days or less before the event cannot be refunded except in exceptional circumstances. Refunds are paid through Eventbrite and are subject to Eventbrite terms and conditions.
Data Protection //
Any personal data collected through us will be treated as confidential in line with the Data Protection Act 2018. Your personal data will not be disclosed or shared except if required by law or other regulation.