Rapid response live online training and inspiration event for church leaders
About this event
Phase One of the Government's sponsorship scheme has been launched for individual households to welcome refugees into their homes. Phase Two is coming soon. What can churches do to help Ukrainian refugees be warmly welcomed to the UK?
At this event you will hear from experienced refugee experts, Ukrainian refugees, and churches that have experience sponsoring refugees and government officials involved in designing the programme. As the refugees coming to the UK are likely to be women with children we will also have a special focus on children and so it might be helpful to include those involved in children's ministry on the call too.
We will seek to answer some of the following questions:
How can churches prepare to be sponsors?
How to develop a sponsorship team?
What are the challenges and opportunities for churches that sponsor?
What are our next steps as a church?
What can churches do to best help refugee children with their education?
How can we help children and families struggling with Post Traumatic Stress?
There will also be a chance to ask questions live. More speakers announced soon.
Speakers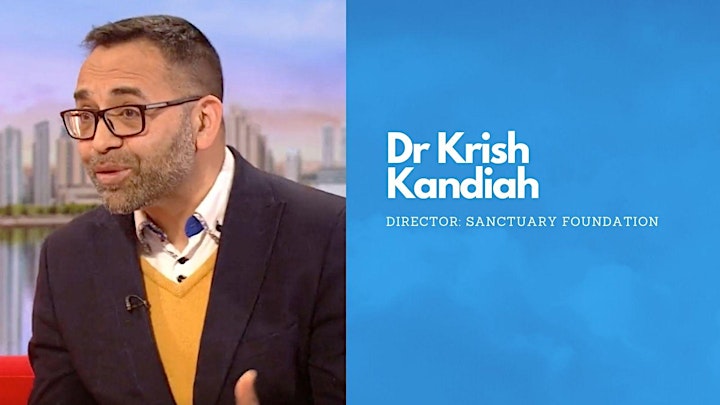 Dr Krish Kandiah (Host)
Dr Kandiah is the Director of Sanctuary Foundation he is a social entrepreneur with a vision to help solve some of society's seemingly intractable problems through building partnerships across civil society, faith communities, government and philanthropy. Krish leads the Afghan Welcome and UKHK initiatives which have worked with government and civil society to welcome newcomers from Afghanistan and Hong Kong to the UK.
Krish is the chair of the Adoption and Special Guardianship Leadership Board where he brings strategic leadership to the finding of permanent loving families for children in the care system working across the sector and advising the English government.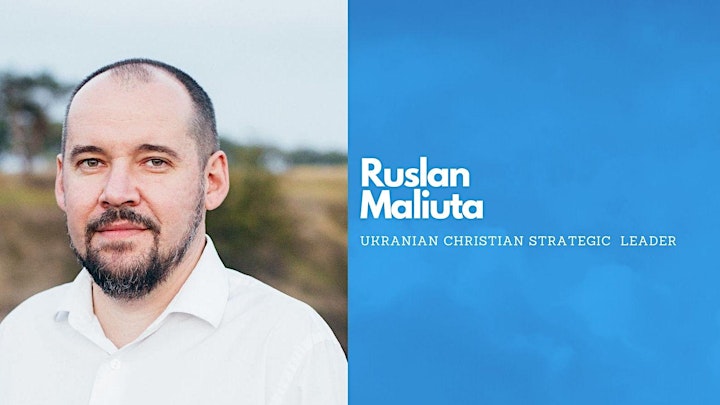 Ruslan Maliuta
Ruslan is a national leader within the Ukranian church community. He currently serves as Network Strategist at OneHope, a global ministry that helps children engage with God's story. He is also on the Global Leadership Team of the 4/14 Window Movement and serves on the World Evangelical Alliance General Assembly Committee. He is a co-founder and formerly served as International Facilitator of the World Without Orphans movement. His passion is to advocate for children and families, through catalyzing and supporting collaborative initiatives. He is actively pursuing increasing unity among Christian movements to address social problems through systems change.
Danielle Strickland
Her aggressive compassion has served people firsthand in countries all over the world. From establishing justice departments and church plants, to launching global anti-trafficking initiatives, to creating new initiatives to mobilize people towards transformational living.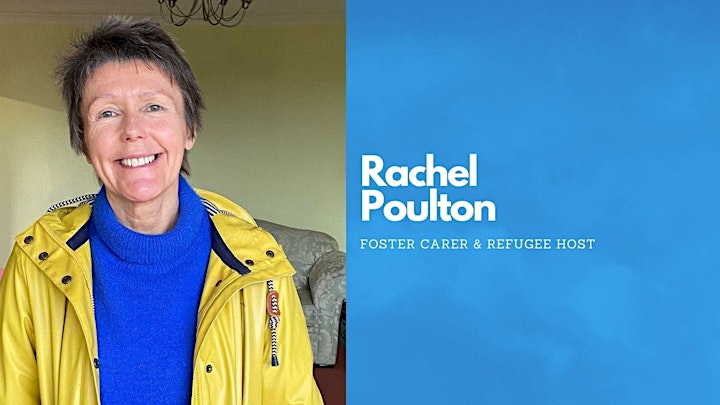 Rachel Poulton (MBE)
Rachel and her husband Nigel have been caring for teenage refugees in their home for the past five years. Her involvement with refugees has spanned several decades, with experience in Asia, central Africa and Europe. Rachel and her family love sharing their home with young refugees. She has a background in paediatric nursing, social work and advocacy.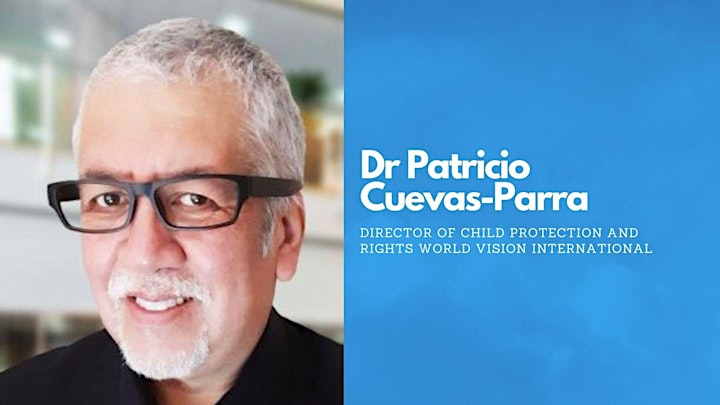 Dr Patricio Cuevas-Parra
"As part of my role, I operationalise internal and external frameworks on children's participation in order to contribute to global policy debates and discourses on children's rights. I lead high-level engagement and coordination with global stakeholders on children's participation and rights, including the UN, child-focused agencies, academia, and multilaterals. I also direct the research agenda and the development of public policy positions on children's participation. My research interests fall into four main categories: children and young people's perspectives on violence and abuse; children's rights and participation in public decision-making; child-led research; and children and young people's identities and inequalities".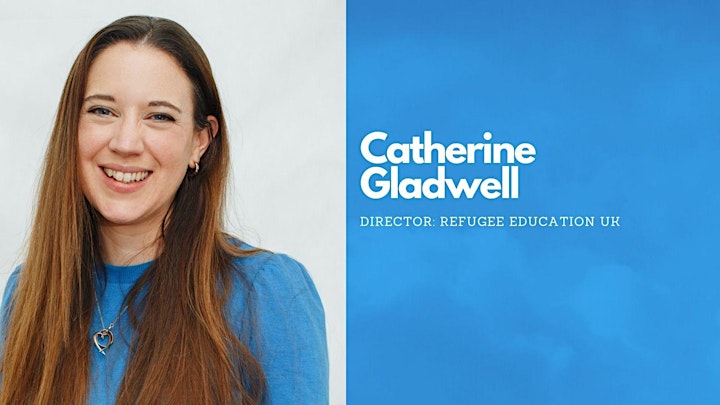 Catherine Gladwell
Catherine is the founder and Chief Executive at Refugee Education UK. REUK works to enable young refugees across the country to build brighter futures through accessing and thriving in education, from primary school up to university. Catherine has worked with refugee and asylum seeking young people for the last 15 years, both in the UK and in sixteen other countries, including as a consultant for Save the Children, UNICEF and UNHCR. Her work in the UK involves leading direct education support work with displaced children across the country, building the capacity of schools, colleges and universities to support refugees, and leading on REUK's domestic and international research. She is a founding director at social enterprise Jigsaw, and is an honorary fellow at Winchester University.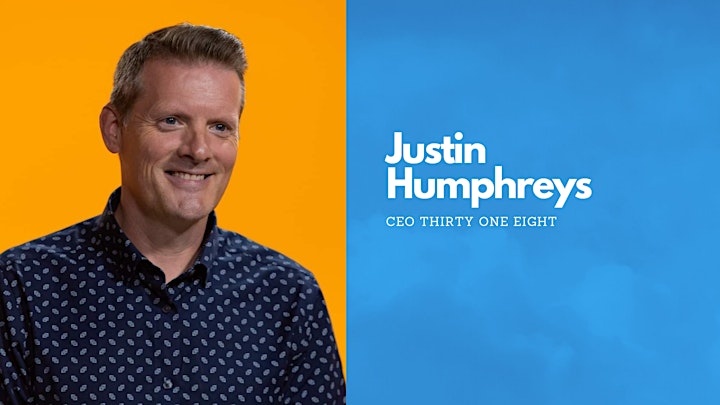 Justin Humphreys
Justin is Joint Chief Executive at thirtyone:eight, the leading independent, Christian safeguarding charity in the UK. He is a passionate advocate for justice and through his work for thirtyone:eight champions the need to create safer places for all through the mission and ministry of the Church. He is co-author of the recently published title 'Just Leadership: putting integrity and justice at the heart of how you lead' (SPCK, 2021) and among many other activities, is the Chair of the Christian Forum for Safeguarding (a national network of senior safeguarding leads from across the Christian denominational spectrum) and Principal Advisor to the All Party Parliamentary Group on Safeguarding in Faith Settings (for whom thirtyone:eight provides the secretariat).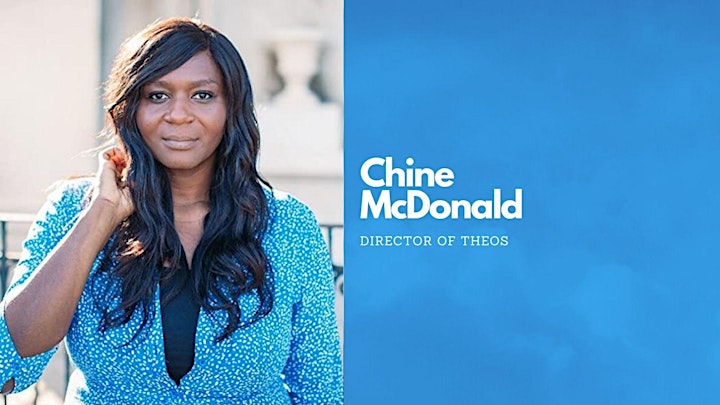 Chine McDonald
A highly–respected author, public theologian, speaker and broadcaster with 16 years' experience in journalism, media and communications, Chine brings with her a wealth of executive and non–executive leadership experience across faith, media and international development organisations.
Having studied Theology and Religious Studies at Cambridge University, Chine is a sought–after commentator and broadcaster on religion and ethics, regularly contributing to programme slots such as the BBC's Thought for the Day, Prayer for the Day and The Daily Service. Chine also sits on a number of charity boards including Greenbelt Festival and Christians in Media. She was previously a trustee of Bible Society. Chine is now the director of Theos.