Sales Have Ended
Registrations are closed
Thank you for registering to attend Reading Friends of the Earth's 'How Cities Can Help Shrink The Carbon Footprint of Food' event as part of Reading Climate Festival 2021. A zoom link inviting you to attend the event will be sent to the email address that you registered with 48 hours before the beginning of the event. Please check your junk inbox if you haven't received this email 48 hours before the event is due to take place. Best Wishes, The Reading Climate Festival 2021 Team
Join Dr. Eugene Mohareb and Reading Friends of the Earth - processing and distributing food produced more emissions than farming in USA.
About this event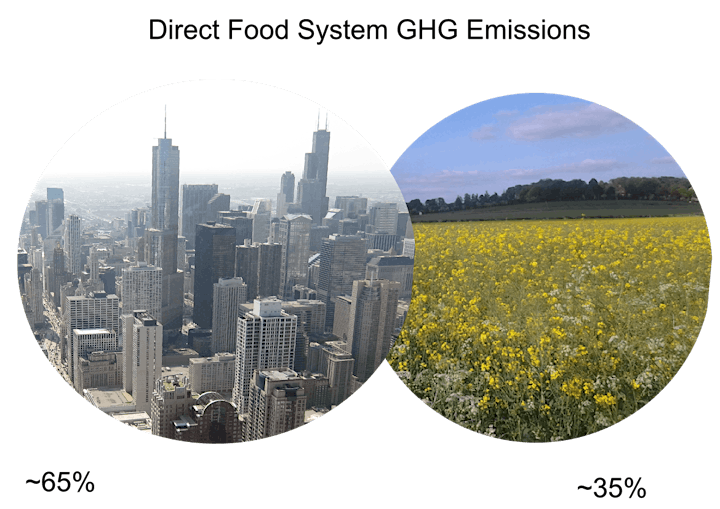 The substantial contribution of food consumption to climate change necessitates urgent action to reduce the carbon intensity of the food system. While food system GHG strategies often focus on food production the urban influence dominates this sector's emissions and consumers in cities must be the primary drivers of mitigation. Life cycle analysis of the United States food system in 2010 showed that cities directly influence approximately two-thirds of all food sector GHG emissions.
The potential for cities to reduce emissions through selected policy goals, such as scaling up urban agriculture, increasing home delivery of groceries, changes in diet, reducing food wastage or diversion of food waste from landfill will be discussed.
Dr. Eugene Mohareb is a Lecturer in Sustainable Urban Systems at the University of Reading. His research explores urban greenhouse gas (GHG) mitigation measures and policy goals related to food, housing, and waste management.
You can find out more about Reading Friends of the Earth here.
Twitter - @ReadingFOE
Facebook - https://www.facebook.com/groups/510395548980140
This event will take place over zoom and will be recorded. Once you've registered for this event, a zoom link will be sent to your email 48 hours before the start of the event allowing you to join.
This event is part of Reading Climate Festival, a week of free events to inspire and encourage positive action on climate change, run by Reading Climate Action Network in association with Reading Town Meal, with support from Reading's Abbey Quarter and The Great Big Green Week.