Multiple Dates
How could unconscious bias be undermining your recruitment strategy
Description
Unconscious bias can be defined as the act of unintentionally viewing certain groups of people in a more favourable light: usually those most like ourselves.
It is natural, pervasive… and potentially highly damaging to a selection process. It can also result in a legal challenge to your selection process.
Beginning with some pre-course tests, designed to identify your own unconscious biases, this session will cover a range of methods to identify when unconscious bias is occurring and how to mitigate this on an individual and organisational level.
---
By the end of this course, you will be able to:
Understand a range of methods to detect unconscious bias in individuals (micro level) and within organisations (macro level)

Have a clearer understanding of their own personal unconscious biases

Understand and have a strategy for applying ways to minimise unconscious bias within their own workplace
---
Course instructor: Ben Williams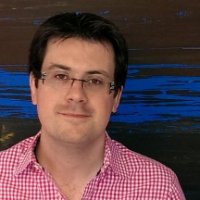 As a Business Psychologist, Ben has built a strong reputation in the industry as an expert on assessment design and is a frequent contributor to AGR's Graduate Recruiter magazine. Through work with firms like Teach First, Moodys, Frontline and RBS he has created a range of innovative graduate assessment tools in an online and assessment centre environment.
---
Testimonials
''It's course like this that are essential to ensure fair and factual assessment process for Graduates'' - Richard Brook, FDM
''Challenging and informative'' – Amie Patton, Ark
''The course offered concrete examples of best practice, research & tools to implement back at the office - very useful!'' - Annonymous
''The course run by Ben was engaging, detailed and highlighted the importance of acknowledging potential unconscious bias in attraction and selection. The team felt well prepared to enter the season with this heightened knowledge and understanding of unconscious bias." - Frontline
*Please note as this is a half-day course lunch will not be provided*