How To Academy presents...How COVID Will Make an Enduring Impact on the Way We Live | Yale Professor Nicholas Christakis
About this event
Join Yale Professor and public health expert Nicholas Christakis for a piercing and scientifically grounded look at how the coronavirus pandemic will change the way we live.
How will the COVID recovery unfold in the coming years?
Drawing on momentous (yet dimly remembered) historical epidemics, contemporary analyses, and cutting-edge research from a range of scientific disciplines, bestselling author, physician, sociologist, and public health expert Nicholas A. Christakis joins us to explore what it means to live in a time of plague—an experience that is paradoxically uncommon to the vast majority of humans who are alive, yet deeply fundamental to our species.
Unleashing new divisions in our society as well as opportunities for cooperation, this 21st-century pandemic has upended our lives in ways that will test, but not vanquish, our already frayed collective culture. Featuring new, provocative arguments and vivid examples ranging across medicine, history, sociology, epidemiology, data science, and genetics, this talk will envision what happens when the great force of a deadly germ meets the enduring reality of our evolved social nature.
Nicholas A. Christakis, MD, PhD, MPH, is the Sterling Professor of Social and Natural Science at Yale University. His work is in the fields of network science, biosocial science, and behaviour genetics. He directs the Human Nature Lab and is the Co-Director of the Yale Institute for Network Science. He was elected to the National Academy of Medicine in 2006; the American Association for the Advancement of Science in 2010; and the American Academy of Arts and Sciences in 2017.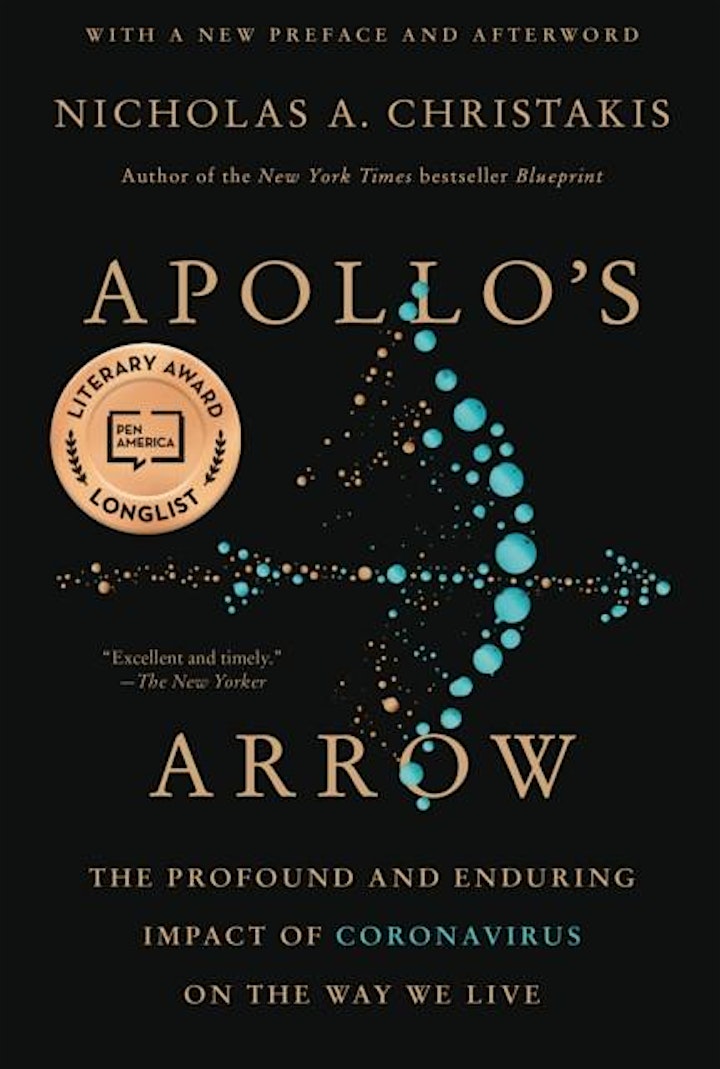 Organizer of How COVID Will Make an Enduring Impact on Our Lives | Nicholas Christakis
How To Academy is an organisation for people who think big. From Nobel laureates to Pulitzer Prize winners, we invite the world's most influential voices to London to share new ideas for changing ourselves, our communities, and the world. 
We host leading artists and thinkers in an unrivalled programme of public talks, debates and conferences – from Yuval Noah Harari to Natalie Portman, Emma Watson to Eric Schmidt.
We help businesses discover transformative new strategies, anticipate the future, and inspire their staff with keynotes and workshops by internationally-acclaimed economists, psychologists, politicians, and thought leaders. 
We offer masterclasses live and online with experts in essential twenty-first century skills, like leadership, public-speaking, decision-making and resilience. And we make books, podcasts and films to share insight and innovation around the world.