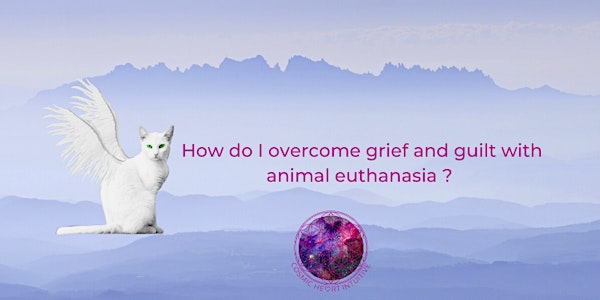 How do I overcome grief and guilt with animal euthanasia ?
Location
Auckland
Online zoom event
Auckland, North Island 00000
New Zealand
Have you had to make the difficult decision to euthanise your animal and still feel grief and guilt ? Find out how to gain peace of mind
About this event
Making the difficult decision to euthanise your animal can be very traumatic, and contribute to lengthy guilt and grief.
Animal parents are invited to join this free Masterclass to find out more about euthanasia, and what our animals have said about decisions at their end of life and our emotional burdens.
Dr Ann, Rainbow Vet (Perth, Australia) will share her experiences and advice providing compassionate home euthanasia, and will answer commonly asked questions.
Annie Bourke, Animal Medium (Brisbane, Australia) will share some of her conversations with animals just before and after they pass over. She will present their teachings about passing and life after life, and provide examples of the healing and peace of mind that receiving answers from your animals can provide.
Please register with this zoom registration link https://us02web.zoom.us/meeting/register/tZwoc-qurD8tGtyyL5NnJ1k7o2W0tIUkCqLS and you will receive an email with the zoom link for the event.