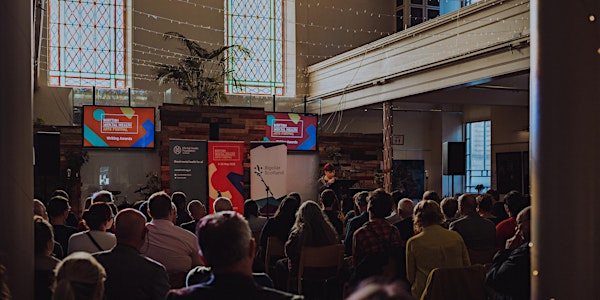 How do we safeguard our mental health while making art about mental health?
An online event exploring how we can safeguarding our mental health when creating work on the subject.
About this event
The past few years have seen a huge increase in the number of artistic projects, from theatre and film to comedy, that explicitly address mental health. Often these projects involve the artists sharing their own traumatic experiences.
In our second online Mental Health Arts Network Gathering, we'll be discussing how we use the arts to explore mental health while safeguarding the mental health of artists and audiences.
On the panel we have:
Tamsin Griffiths and Paul Whittaker of Four in Four. Based in Cardiff, Tamsin and Paul are cross-disciplinary artists with a Mental Health diagnosis, who create participatory interactive projects that blur the boundaries of art-forms and challenge perceptions about mental health.
Juliette Burton is a comedian with a history of mental health conditions, and has talked openly about her own mental health experiences in her shows. She is an ambassador for the mental health charity Rethink Mental Illness, works closely with Mind, Beat and Time To Change and is at the vanguard of acts incorporating these issues into their work in innovative and entertaining ways for mainstream audiences.
Rebecca Day is a psychotherapist, clinical supervisor, and founder of Film in Mind, which advocates for better mental health in the film industry and provides bespoke therapeutic services for the filmmaking community.
Vikki Doig recently moved on from a job as learning and engagement manager for Youth Theatre Arts Scotland, where she mentored young people, programmed mental health workshops and worked to support a culture of care across the youth theatre sector. She is currently a member of the Mental Health Arts Network working group.
Hosted by Andrew Eaton-Lewis, arts programme officer for the Mental Health Foundation.