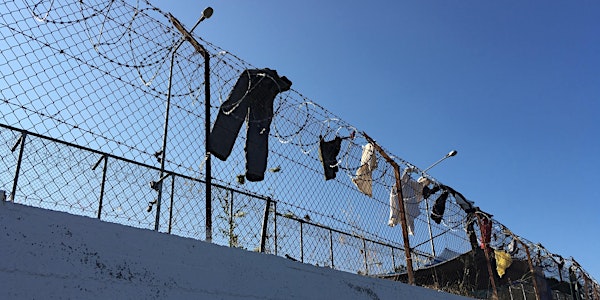 How Do You Build an Interdisciplinary Project on Migration?
A 'virtual' coffee morning hosted by the University of Westminster Arts, Communication and Culture research community
About this event
To mark April as 'Migration Research Month', the next ACC coffee morning will address the benefits and limitations of researching migration in an interdisciplinary landscape.
On Friday 9 April between 10:00-11:00, please join Roza Tsagarousianou and Federica Mazzara who will start the coffee morning by discussing 'How do you build an interdisciplinary project on migration?'. Federica and Roza will identify current issues around migration which require further study and reflect on the joys and difficulties of researching such issues in an interdisciplinary manner.
This ACC coffee morning will be a precursor to our internal unconference on migration taking place on 29-30 April and co-organised with HOMELandS and the Diversity and Inclusion Research Community. You can find more information on the unconference here:
https://www.westminster.ac.uk/events/the-many-faces-of-migration-an-interdisciplinary-unconference
Dr Roza Tsagarousianou
Roza is Reader in Media and Communication at the Faculty of Media, Arts and Design of the University of Westminster. She holds a BSc (Hons) with Distinction in Political Science and International Studies from Panteion University (Athens, Greece) and a PhD in Sociology from the University of Kent at Canterbury.
She is a member of the CAMRI research centre, the HOMELandS research group and the Westminster University Migration Network. She has been the Director of the CAMRI Doctoral programme, of the MA in Communications and has developed and is currently leading the MA in Diversity and the Media, offered in collaboration with the Media Diversity Institute.
Roza's current research interests include the study of diasporic media and cultural politics; diasporic youth and digital media; the management of refugee movements and populations; multiculturalism (theory and policy); European Muslim cultures and media; democracy and everyday life. Roza has published extensively on electronic democracy, diasporic media and audiences and European Muslim cultures.
https://www.westminster.ac.uk/about-us/our-people/directory/tsagarousianou-roza
Dr Federica Mazzara
Federica is Reader in Intercultural Communication in the UoW School of Humanities.
Her research interrogates contemporary concerns in Europe regarding migration as represented in cultural practices. She is the author of Reframing Migration: Lampedusa, Border Spectacle and Aesthetics of Subversion (Peter Lang, 2019), which explores how activist and art forms have become a platform for subverting the dominant narrative of migration and generating a vital form of political dissent. Federica co-curated an exhibition on the subject of migrant death at sea, called "Sink Without Trace" that took place in June-July 2019 at the P21 Gallery in London. The exhibition focussed on art being made on the subject by artists who have experienced forced migration personally, shown alongside international artists.
She is involved in several interdisciplinary projects on migration, including a collective writing project called Minor Keywords of Political Theory: Migration as a Critical Standpoint (2021). She has been working with NGOs and Charities including Migrant Voice, Art Refuge, Counterpoints Arts and Migration Collective.
See more here
* Photo credit: Dr Roza Tsagarousianou