Description
How do you solve a problem like Darley Street? Bradford Politics in the Pub and Bradford Civic Society want to show you what's happening now, what's coming to Bradford's Independent Quarter and ask you what should be done to make sure 'Top of Town' doesn't end up on Skid Row.
When: 11th April 2017 – 7.15pm
Where: The New Beehive; 169-171 Westgate BD1 3AA (some parking is available to the rear and there's a pay & display right next door on St Thomas's Road)
Tickets: Get your free ticket here
We're delighted to announce a long-term association with Bradford Civic Society, with 'How do you solve a problem like Darley Street?' being the first of many joint debates which will enlighten, empower and engage Bradfordians and encourage all of us to take more interest and responsibility for what happens in our city and district.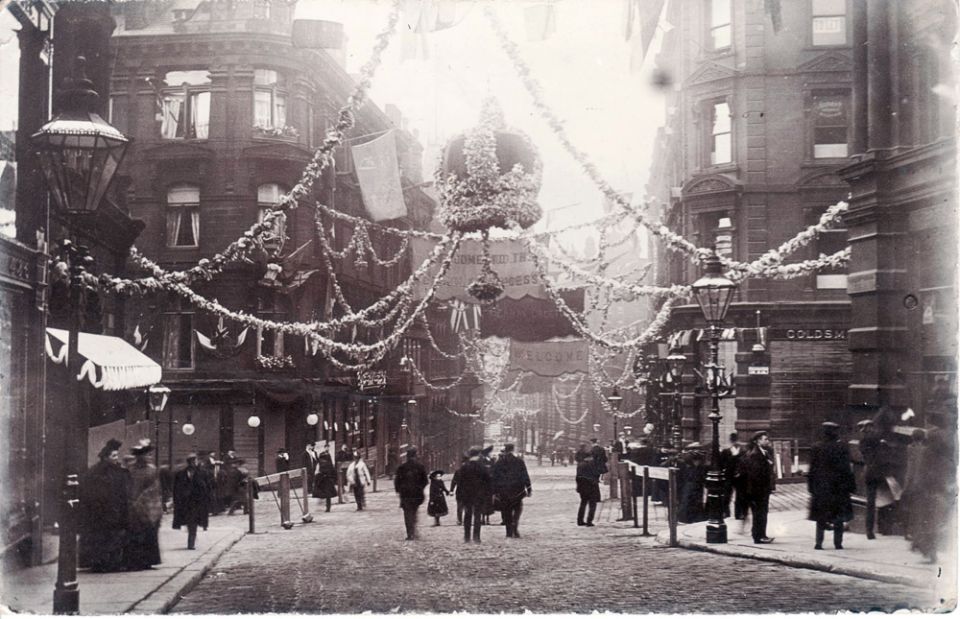 (Picture coutesy of
'How do you solve a problem like Darley Street?' will bring together fervent and diverse people who are driving Bradford's regeneration forward. Knowledgeable, expert and passionate, our panel will show you what's going, which problems are being overcome, and the direction Bradford's taking as well as putting forward their diverse views on what the next steps should be.
Our Panel:
David Craig is an adopted Bradfordian running his own multi-disciplinary design and architecture studio based in Bradford, and is a director of Assembly Bradford, the co-working space in Rawson Place. He is also a trustee of Shipley's Kirkgate Centre. Having designed a number of venues in Bradford, including The Record Café, The Beerhouse and Bradford Brewery, David is passionate about the city he is at the heart of regenerating as he follows his passion for spaces and places.
Simon Cooke is leader of the Conservative Group on Bradford Council and a regeneration expert. A regular Politics in the Pub panellist and firm favourite no matter which side of politics your beliefs reside, Simon's indefatigable efforts to move Bradford District forward and his unrelenting attacks on nannying fussbucketry has won him many admirers across the political spectrum as well as a critic or two for his uncompromising, often firebrand, style.
Alex Ross-Shaw is a Labour councillor for Windhill & Wrose. As portfolio holder for Regeneration, Planning & Transoprt, Alex is the perfect person to reveal what's going on in Bradford's Top of Town and plans for the future, including the plans to move, improve & relocate the city's existing markets.
You - arguably the most important part of today's panel - are interested in the city's future, want to see a vibrant centre of the district are keen ensure Bradford's Independent Quarter regeneration keeps apace and that Top of Town doesn't lose out to Broadway's draw. Bradford Civic Society and Politics in the Pub will be asking you what should happen, where we should go and what Darley St and beyond should look like. We'll gather your thoughts and present them to the council for their consideration, ensuring your ideas are put to those with the power to realise them.
In Speaker's Corner will be Alan Hall, Chair of Bradford Civic Society.
Our venue:
We continue to take you on a trip round Bradford's pubs; we hope to remind you that there's a city out there waiting to be explored, to show you new places and give you a reminder that Bradford's home to a few gems. The New Beehive falls into the latter category for most but if you've never been to the Beehive, you've not yet experienced a true joy and a wonderful part of Bradford's public house history.
Listed as one of CAMRA's nationally important pub interiors, the Edwardian beauty is still lit by gaslight giving it a warm, cosy and friendly ambiance, about as far away from the modern craft ale bar interiors as you can find. To step into The New Beehive Inn is to step back in time, so where better a place to discuss how Bradford can retain its rich history and its unique charm as it pushes forward into 21st Century?
We're delighted to be working with Bradford Civic Society and thank them for beginning this exciting partnership with Politics in the Pub.
Tickets are limited and we expect this event to sell out, so please book today.