Sales Have Ended
Ticket sales have ended
We're delighted that you have registered to attend the Startup Grind Cardiff event and we look forward to welcoming you. Please be respectful and polite to all attendees, and remember to listen to what people may briefly wish to say about their ideas, projects and how we may be able to help. Twitter Conversation Hashtag is #StartupGrindCardiff @StartupGrindUK Facebook.com/StartupGrindCardiff
Sales Have Ended
Ticket sales have ended
We're delighted that you have registered to attend the Startup Grind Cardiff event and we look forward to welcoming you. Please be respectful and polite to all attendees, and remember to listen to what people may briefly wish to say about their ideas, projects and how we may be able to help. Twitter Conversation Hashtag is #StartupGrindCardiff @StartupGrindUK Facebook.com/StartupGrindCardiff
Description
How Experience Moulds Entrepreneurs
Fireside Chat with Lucia Thomas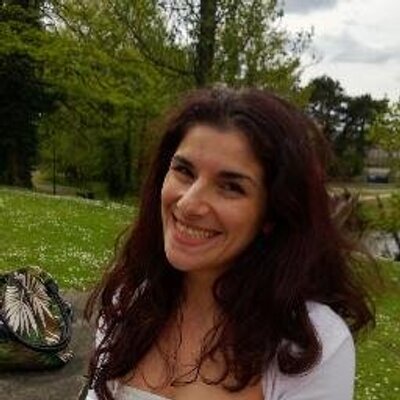 At this event we will look into how entrepreneurs experience can range from a wide variety of businesses and initiatives, which helps them succeed into their service offerings and growth with the help of self improvement tools.
Being a Certified Accountant and for a number of years Lucia had been running a very small Accountancy business. During this time Lucia was dedicated to co running a Solar PV Company and a Maintenance and Electrical Company with her husband. This gave Lucia an insight into the role of a management (in house) Accountant and also the problems involved in running a small business.
Together with this experience and listening to the problems of my current clients, Lucia really wanted to do more to help people. Her direction and purpose became obvious to me as her passion was far beyond making money and my love for people and their success outweighed any financial benefit of being an Accountant. Lucia wanted to do much more than be an end of year Accountant that comes in and suggests ways to save tax.
Lucia has gone on to do an NLP (Neuro Linguistic Programming) Coaching course. This has given me the tools and knowledge to help clients mindset, crucial for any business.
As well as this Lucia has become a digital Accountant updating accounts throughout the year allowing me to offer business development and tax advice on a timely basis.
Therefore Lucia's business now heavily focuses on business and individual growth for clients - to be successful both financially and emotionally. Lucia specialises in startups and growing businesses. Businesses that are striving for growth. Her ethos is to get to know her clients on a personal level so we can really work together to help them grow as well as ensuring they understand their financial statements giving them the tools to make more informed decisions.
Lucia is a Certified Accountant and a Qualified N.L.P coach. Lucia works with clients to identify and implement business strategies suitable to their needs.
Cardiff Capital City and South Wales. Quality events for Entrepreneurs by Entrepreneurs. We are now present in over 110 Countries, in over 350 cities, the largest Entrepreneurial founders community in the World. We are sponsored by Google for Entrepreneurs with other local sponsors per City. We host monthly meetups to Educate, Inspire and Connect Entrepreneurs. Helping others first is one of our core values. Everyone is welcome at our events and we always have a symbolic fee as our delegates receive such great value, introductions, exposure and many opportunities which values their businesses and ventures. Although students are welcome to attend free, our parties are also free to everyone. So come along make new friends, enjoy a great evening meeting and learning from influential speakers.