Description
You are invited for an afternoon of inspiring stories from a line up of powerful women in the food and drink industry. The fundraiser includes a lunch cooked by award-winning chefs, cooks and food writers, Prosecco and a stimulating panel discussion in a nurturing environment, The inspiring stories come from a line up of powerful women in the food and drink industry - in a discussion on How Food Changed My Life.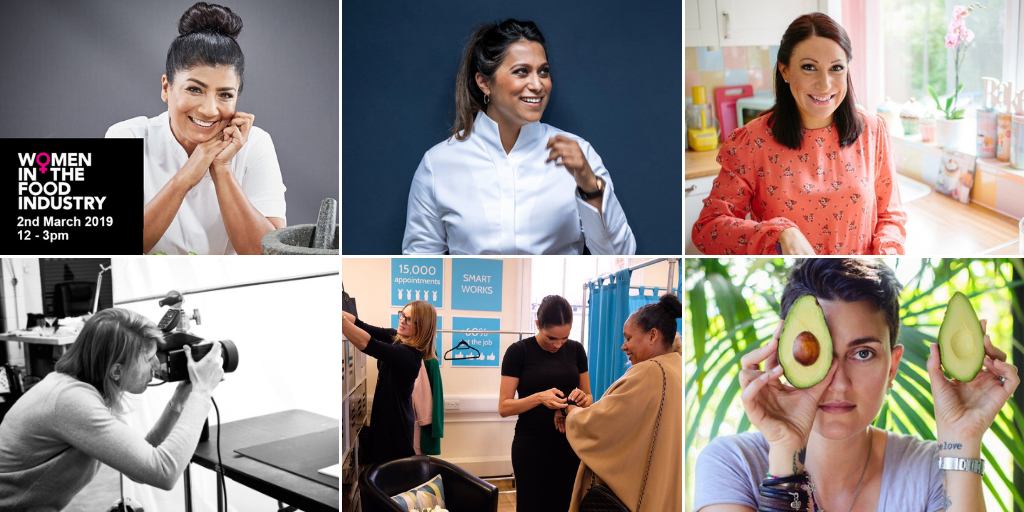 The panellists will share their amazing stories and how they were able to turn their lives around with opportunities that came their way.
Panellists include:
Sabrina Gidda
Executive Chef at The Allbright Collective, Entrant of BBC's Great British Menu 2018 | Tatler magazine's 'Rising Star' | Two time finalist in the Roux Scholarship
@missgidda
Website
Suzy Pelta
Baker, Author, Metro food blogger, Marie Curie Blooming Great Tea Party Official Campaign Cake Creator, and winner of ITV1's Lorraine Cake Club Competition
@SuzyPelta
Website
Bettina Campolucci
Plant Based & Gluten Free Chef, Author and Influencer
@bettinaskitchen
Website
Anjula Devi
Chef Consultant of Manchester Utd, Cookery School Owner, Author and Brand Ambassador for TRS Foods, the world's largest Indian food company
@Anjuladevi
Website
Jodi Hinds
Award Winning Food photographer who has worked on numerous cookbooks and publications, narrating food stories and documenting the artistry of the chef behind each dish.
@JodiHinds
Website
Hosted by Mex Ibrahim and Janie Ash from Women In the Food Industry
@women_food_wifi
Tickets include tea & coffee on arrival. The panel session will be followed by a delicious 'pot luck' light lunch prepared by some of the panellists and other female food producers and served with wine.
In the spirit of the 'pot luck' lunch, attendees are also encouraged to bring along some food they would like to share - but this is totally optional!
Being a members only space, for some this will be a rare opportunity to experience the AllBright Collective. The Collective provides a unique environment for women to connect, create and collaborate. Guests of this event are welcome to tour this beautiful and carefully designed space.
Proceeds from this event will support Smart Works
Smart Works is a UK charity that provides high quality interview clothes and interview training to unemployed women in need. They harness the power of clothes and confidence to allow a woman to be her best at a crucial moment in her life, giving her the confidence, the self-belief and the practical tools required to succeed at interview and transform her life.
Visit their website for more
This event is one in a series of events this week from Women In the Food Industry, a pioneering new initiative championing and discussing the issues facing women in the food industry.
Organizer of How Food Changed My Life - Panel Discussion
We're passionate about food – and about celebrating the millions of women who work in every part of the industry.
This pioneering new initiative is starting with a series of events championing and discussing the issues facing women in the food industry. But this is just the beginning. With your help and support, who knows how far we can go, what impact we can make and how many working lives we can improve for women right across the sector.  None of us is stronger than all of us. Together, anything is possible.