How To Academy presents... How Great Stories Work – Lessons in Writing and in Life | George Saunders in conversation with Hannah MacIn
About this Event
Join us for a literary masterclass from one of the greatest storytellers of our time: the Booker prize winning, New York Times bestselling author of Lincoln in the Bardo, George Saunders.
What makes great stories work? What can they tell us about our world today? How can they make us better readers and how can we write them ourselves?
George Saunders is one of the undisputed masters of American letters; a novelist, storyteller and essayist whose wisdom and insight have been rewarded with the highest accolades in literature.
In this livestream event with Hannah MacInnes, George will discuss his writing journey and reflect upon the strangeness of our times with the moral, philosophical, satirical and tragicomic poise that has defined his literary career to date.
And in a rare treat for authors and storytellers of all forms, he will share his insights from teaching some of the best young writers in America.
At Syracuse University, George Saunders teaches some of the best young writers in America, helping nurture the next generation of literary superstars and impart the skills of elite storytelling.
Drawing on Russian masters like Chekhov, Tolstoy and Gogol (the authors against whose high bar he measures his own literary work), he will explain how narrative functions; why we stay immersed in a story, why we resist it; and the bedrock virtues a writer must foster.
He will remind us that the process of reading is as much a craft as it is a quality of openness and a willingness to see the world through new eyes.
Celebrating the publication of Saunders' new book A Swim in a Pond in the Rain, this livestream event will show you how great fiction can spark our humanity and change the world.
George Saunders is the author of nine books, including Lincoln in the Bardo, winner of the 2017 Man Booker Prize and the Premio Rezzori prize, which was also shortlisted for the International Dublin Literary Award. Tenth of December won the inaugural Folio Prize and was a finalist for the National Book Award. In 2013, he was named one of the world's 100 most influential people by Time magazine.
Hannah MacInnes is a broadcaster and journalist. Alongside hosting How To Academy's live programmes and podcast, she presents a cultural show on Times Radio and interviews on-stage at a number of other major literary events. She is the host of The Klosters Forum Podcast series and has written for the Radio Times, the Evening Standard and TLS. Before going freelance she worked for 8 years at BBC Newsnight, as Planning Editor and as a Producer / Filmmaker.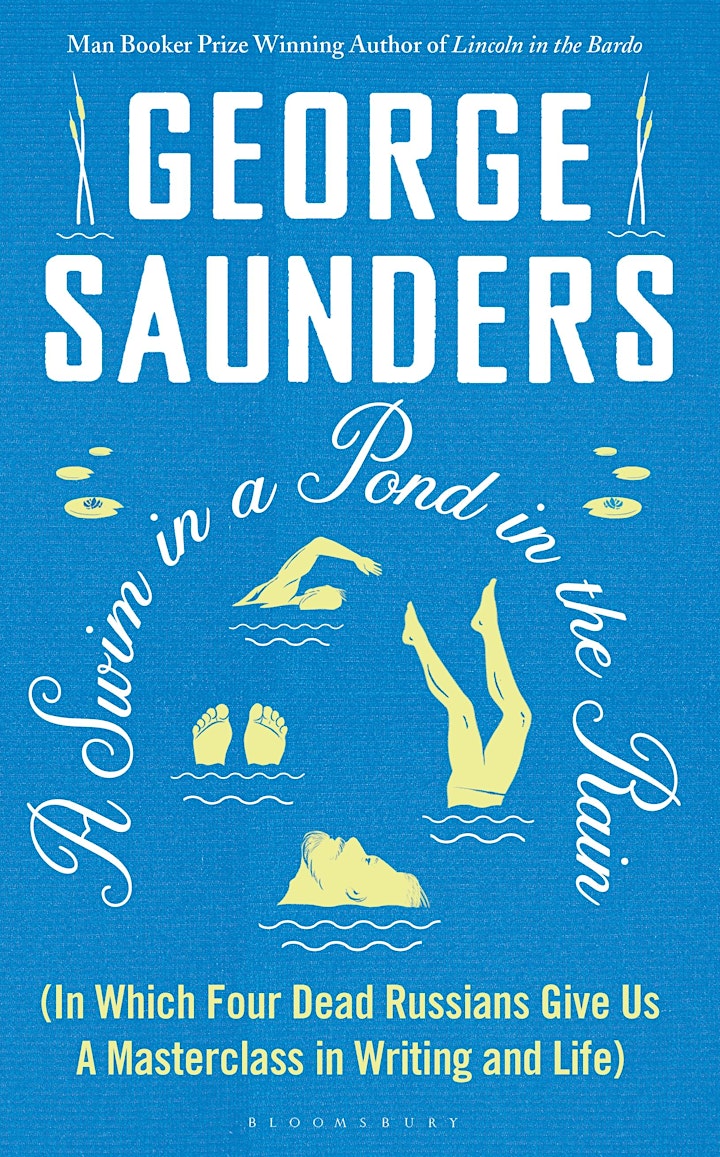 Date and Time
Location
Refund Policy