Description
SEO London's Monthly "Third Tuesdays" Speaker/Panel series
Topic: How Hedge Funds Work - an insiders view

Date: Tuesday, April 17th 2018

Time: 6:30 - 9:30 PM (plus pre- and post-networking 6:30-7pm, and 8:30-9:30pm)
Location: Brown Rudnick, 8 Clifford Street,

W1S 2LQ
Understanding Hedge Funds: How they create and return value to investors and managers
Despite the hedge fund industry growing into a massive and mature market of sophisticated investors, hedge funds remain deeply misunderstood by many. This SEO London 3rd Tuesday event will focus on the basics - how do hedge funds create value in the first place and how do they then distribute that value to investors and hedge fund managers. Attendees will come away with clear answers to the following questions: What is 'hedging'? What is 'alpha'? What are some common strategies for generating alpha? Why are some consistently better than others at generating risk free returns? When value is returned, how is it returned to investors? To managers?
Speaker Biographies:
Anand Shah - Amiya Capital
Anand's career has crossed the worlds of investment banking, merchant banking, and hedge funds. He started his career with Credit Suisse and DLJ Merchant Banking, then moved to hedge fund Och-Ziff. He has most recently worked as partner at Amiya Capital, an emerging markets equities specialist founded in 2005. Anand is an alumnus of SEO New York's 2000 class and SEO London's 2001 class. He lives in London with his wife and two children.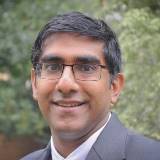 Nana Sao- Africa Capitalworks
Nana is a Founder of Africa Capitalworks and Member of the Investment Committee of Africa Capitalworks. Nana has a 16 year track record in finance, primarily at Goldman Sachs and DMC Partners. Prior to co-founding Africa Capitalworks, Nana was a Partner and Head of Africa private equity at DMC Partners, an investment firm focused on selected emerging markets. Prior to this, Nana was a Managing Director at Goldman Sachs International, where he spent seven years in London and Johannesburg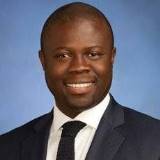 Ahmed El Mahi - Chenavari Investment Management
Ahmed El Mahi is an investment professional at Chenavari Investment Management, a $5.3BN hedge fund with over eight years experience in making principal investments in European financial assets and speciality finance lending companies. He holds advanced graduate degrees in business and public administration with a specific focus on emerging market themes in infrastructure and natural resource sectors. He has extensive on the ground experience with operating companies in a range of industries in the Middle East and Africa.
[Picture to come]