How high quality information can help patients to better manage their condition: making it part of the patient journey

Wednesday, 26 April 2017 from 09:00 to 10:30
Event Details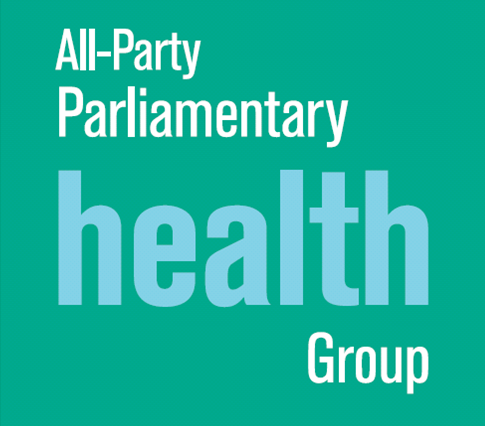 How high quality information can help patients to better manage their condition: making it part of the patient journey
An event hosted by the All-Party Parliamentary Health Group and the Patient Information Forum
With an increasing number of people living with one or more long-term conditions, ensuring high-quality health information is available to patients has never been more important.
The National Institute for Health and Care Excellence (NICE) has also identified the benefits of high-quality patient information. In their Guidance, Self-care support for long-term conditions, (2009)  they say: "Providing patients with long-term conditions [with] better information about their disease, choices for treatment, care pathways, and promoting self-care are hallmarks of high quality care. Productivity may be improved if long-term conditions are better managed through self-care, and this results in decreased medical consultation and hospital attendance."
Providing high quality health information includes considering the information we deliver about health services; the content that supports a person to understand and make decisions about their health, wellbeing, treatment and care; and patient-related data such as health records and test results.
High-quality information need not just be in paper and/or digital form. Helplines and peer support groups run by the voluntary sector can also offer clear benefits for patients needing more personal, ongoing support and advice. Often the work of the voluntary sector goes unnoticed in this vital area, and yet helplines and support groups can play a vital role in supporting patients struggling with long-term and potentially debilitating conditions.
The key question is, how do we ensure that patients can routinely access the information they need, and that it becomes an integral part of their care pathway? Also, who should be involved? Alongside GPs for example, can pharmacies do more? In addition, how can we ensure that patient information is tailored to individual needs, is relevant, and it is of a consistently high quality? To discuss the role patient information plays in the provision of good care, we are delighted to be joined by an expert panel of speakers, including: Sue Farrington, Chair of the Patient Information Forum; Elisabeth Davies, Chair of the Patient and Carer Network at the Royal College of Physicians; Professor Martin Wilkie, Consultant Renal Physician at Sheffield Teaching Hospitals, NHS Foundation Trust; Dan McClean, Director of Marketing and Communication, Crohn's and Colitis UK; and Amanda Neylon, the Widening Digital Participation Programme Director at NHS Digital.        
The Rt. Hon. Sir Kevin Barron MP, Chair of the All-Party Parliamentary Health Group, will be chairing the event. 

When & Where

Macmillan Room
Portcullis House
SW1A 2LW London
United Kingdom


Wednesday, 26 April 2017 from 09:00 to 10:30
Add to my calendar
Organiser
The All-Party Parliamentary Health Group
Our Role
The All-Party Parliamentary Health Group (APHG) is a group dedicated to disseminating knowledge, generating debate and facilitating engagement with health issues amongst Members of Parliament. The APHG comprises Parliamentarians of all political parties and both Houses of Parliament, it provides information with balance and impartiality and it focuses on local as well as national health issues. 
By acting as a forum for discussion and a vehicle for the dissemination of information about health and social care, we enable Parliamentarians, policy makers, healthcare professional and other health stakeholders to play their part in working towards the best possible delivery of national health and care services.
Our Activities
We inform and engage Parliamentarians in three main ways:
- holding seminars and events at Westminster;
- producing a Daily Media Bulletin and a Weekly Parliamentary E-Bulletin for    Parliamentarins and other key stakeholders in health; and
- providing web-based health information resources.
Our Structure 
The APHG's agenda is set by its All-Party team of elected Parliamentary Officers in consultation with its distinguished Advisory Panel, and delivered by a dedicated secretariat based in the social enterprise Policy Connect in Southwark. 
The Group is supported by an Associate Membership of 14 leading organisations in the UK health sector who, as well as providing an independent source of funding, offer a valued insight into present developments occurring within the wider healthcare community in the UK.