How Hypnosis can help your Business hosted by Black Country
Description
Hypnosis for Your Business with Steve Woods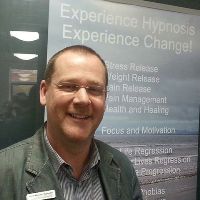 Steve Woods is a qualified Hypnotist who can help with relaxation techniques for yourself and staff.
20 to 40 Minute Talk with Group 'Try Hypnosis'
This talk begins with information about what Hypnosis is and how it works to bring about the amazing changes we see in people.
However, the group 'Try Hypnosis' allows the group to quite literally experience how it feels to be Hypnotised and enjoy a short period of relaxation or something more specific to the audience. Even this short will leave the participants feeling relaxed and calm but at the same time recharged.
These talks get very good feedback with each member of the group experiencing a slightly different level of experience but all of those that decide to join in get some benefit and a better understanding of Hypnosis.
If members of the group don't want to join in the 'Try Hypnosis' that is fine and that part of the talk is quite short (around 10 minutes) to ensure those not joining in are able to sit quietly.

Free for members, guests and non-members and includes a buffet, tea/coffee
Registration will be at 6.30pm and the meeting will close at approx. 8.30pm.
Parking free onsite
Networking - there will also be an opportunity to network with like-minded people, promote your business and make new connections in a friendly environment so don't forget to bring along your business cards! Please feel free also to bring any of your own leaflets and brochures, an area will be made available for the display of promotional literature.

Contact gioia.grobler@fsb.org.uk for general enquiries